Discussion Starter
•
#1
•
Tango turned 4 on Tuesday 24th May. It's hard to believe I've had him 3 1/2 years! He's a rescue, I got him when he was around 7 1/2 months old. We had a little doggie party to celebrate his day! :hello1:
The Birthday Boy! Not terribly happy about his party hat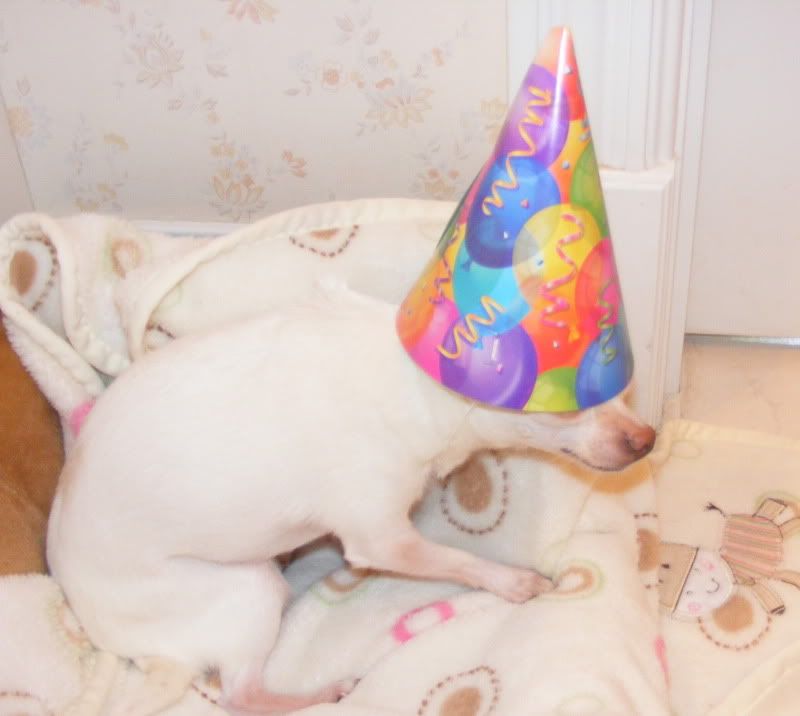 Jazz got into the party spirit too!
"♬♫ Happy Birthday to youuuuuuu.....♬♫ "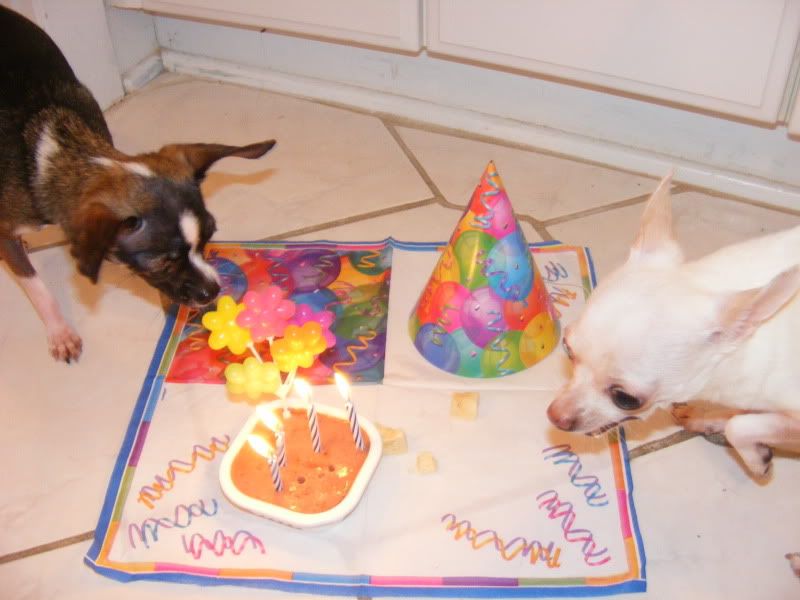 Except for the party hats, the dogs had a good time. Eating freeze dried chicken treats and canned dog food is a very special treat!