Discussion Starter
•
#1
•
Hi everyone. I apologise once again for the long absence. I thought since it was Willow's first birthday yesterday and that I've been meaning to get on here for ages that I would post an update. It's been all go here! We moved to the new house one month ago and I haven't stopped since. Between moving, visitors, packing, unpacking, cleaning the old house and the new house and then getting started on buying furniture, DIY stuff and actually learning to do DIY I haven't stopped!
In terms of the pups they are both doing great. Though neither are pups anymore!
They are loving the new house. They have lots more space to run around and explore as the downstairs is all open plan to an extent. They're loving the extra distance to play fetch. They're also loving the garden and are mostly very good with their going the toilet outside! Willow has picked it up like a breeze which I'm surprised about because she was the one who found it difficult at my sister's house. Willow has finally had her first heat though I'm still unsure about whether to spay or not (I'll leave that for another post). She has really grown up in the last few months and has become really well behaved and obedient. They're also both sleeping downstairs which had its advantages and disadvantages for us all. But, without further ado I shall give you some photos...
Fuzzy butts one and two collapsed in the heat.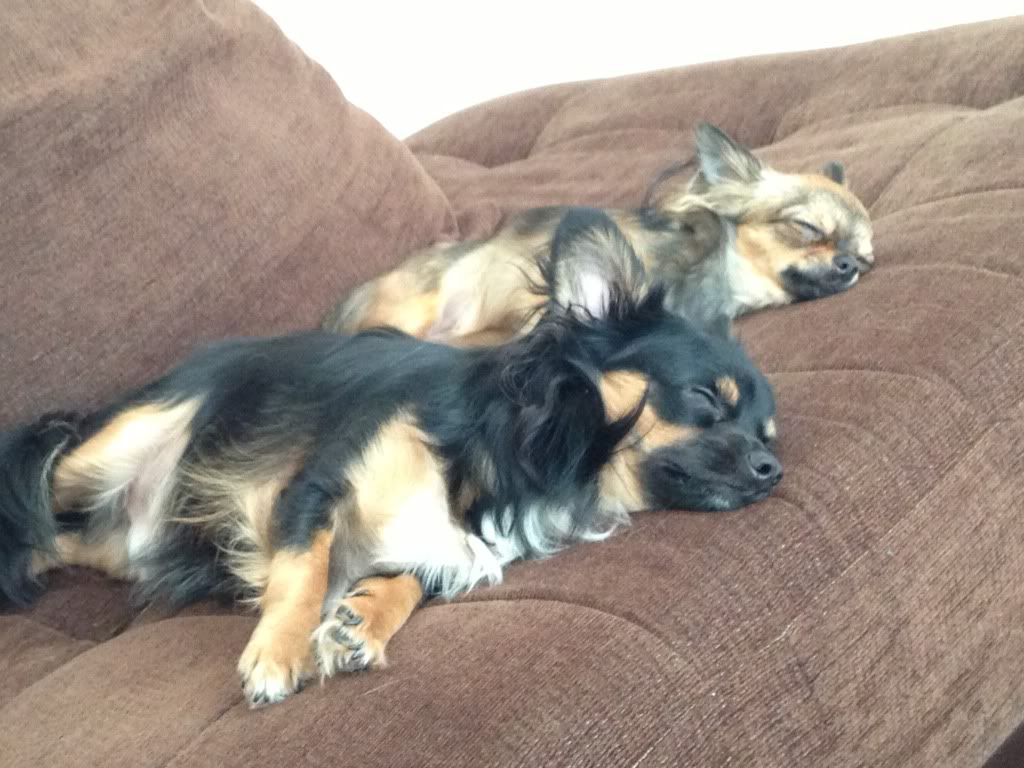 Mylo's favourite place to sleep (if he can't sleep on me!)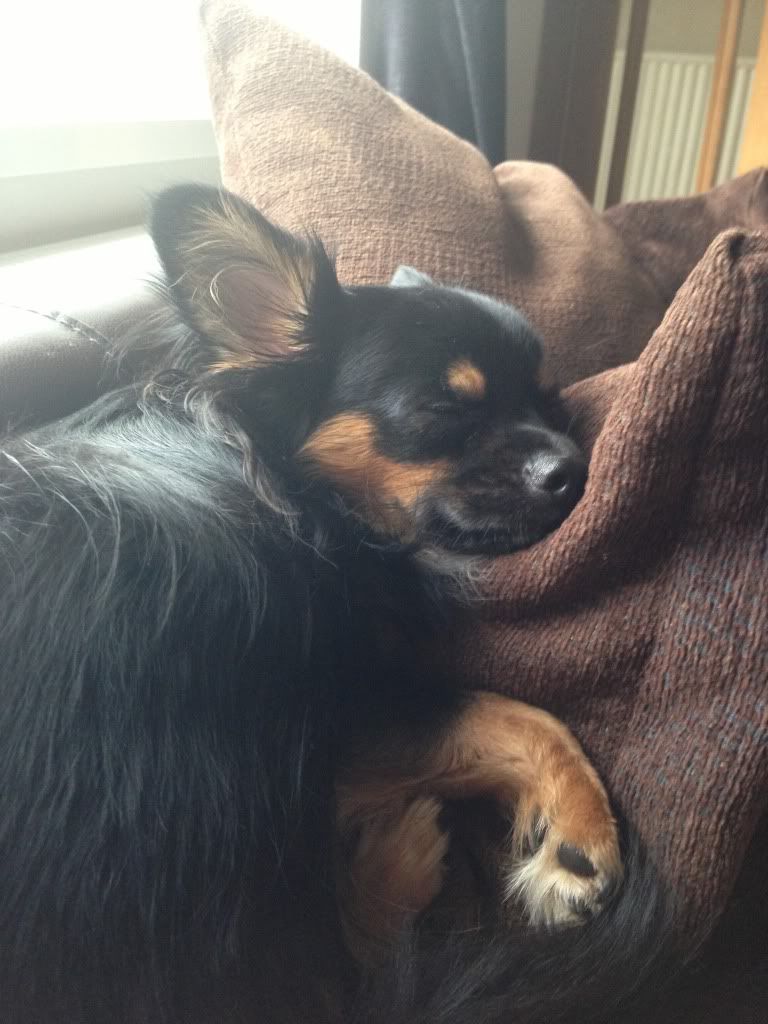 Willow enjoying the same spot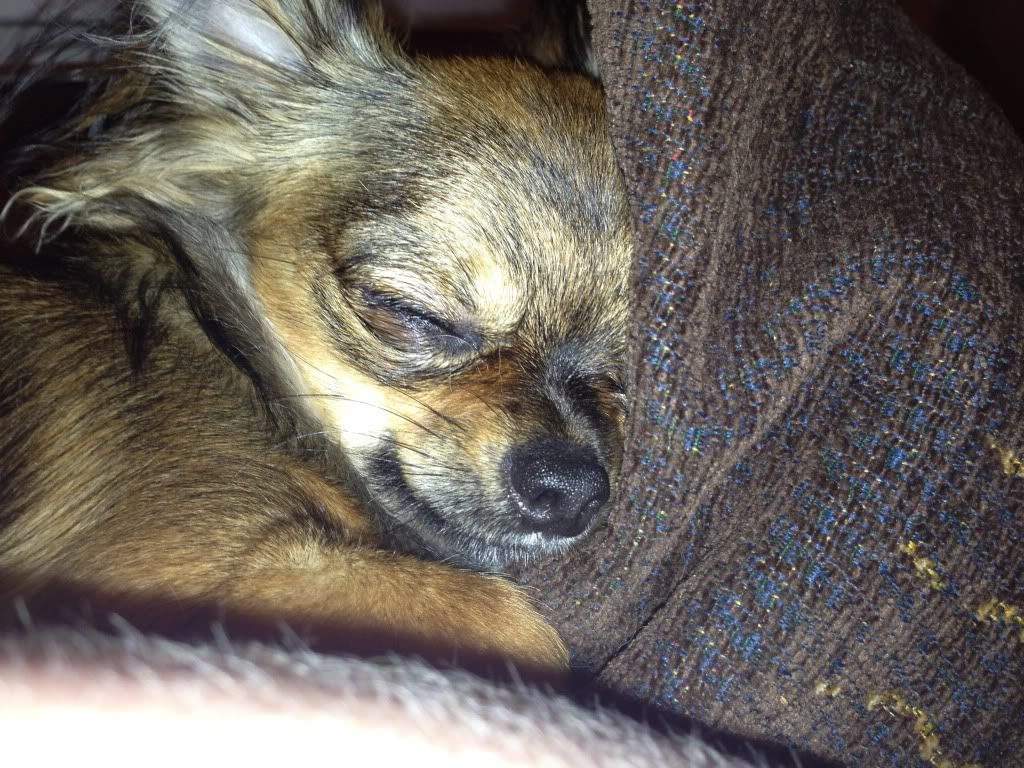 Mylo in his first favourite spot (on me)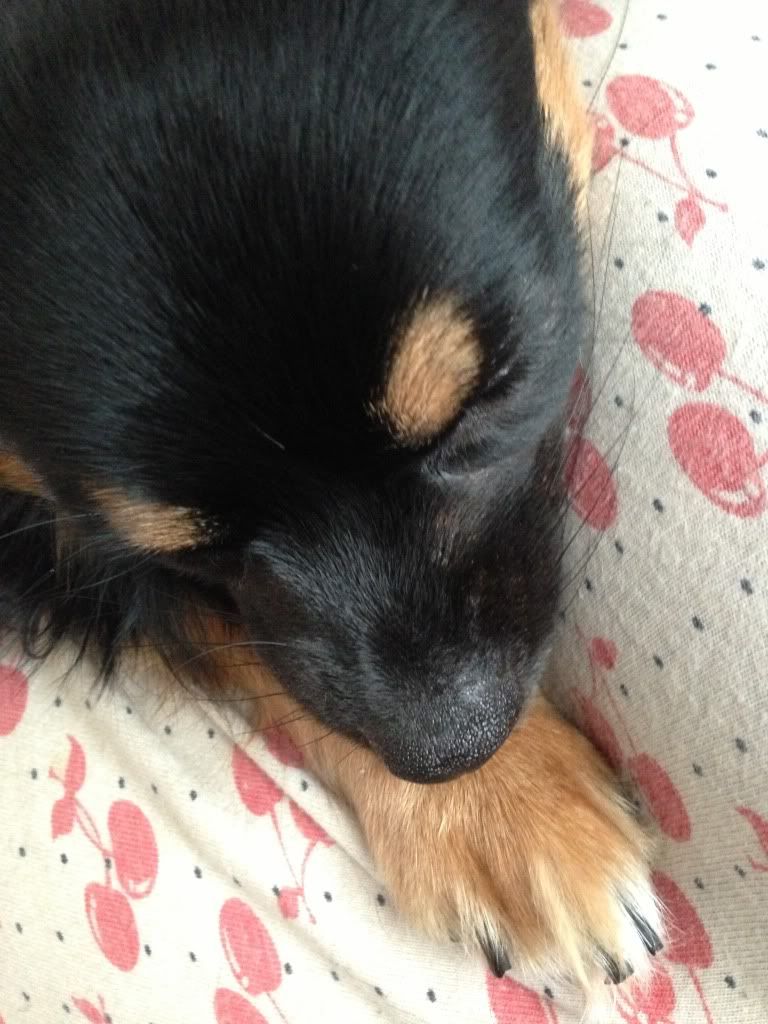 Willow in her pirate position... (Using the front facing camera so please excuse the quality!)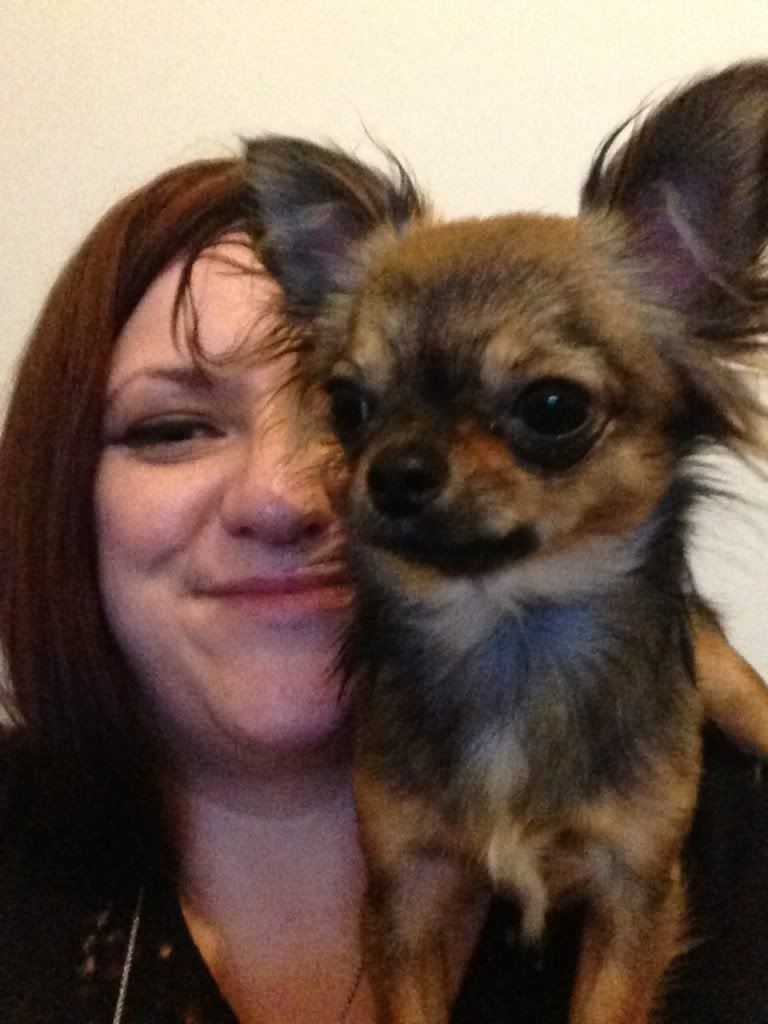 Willow enjoying one of her birthday presents...her very first antler.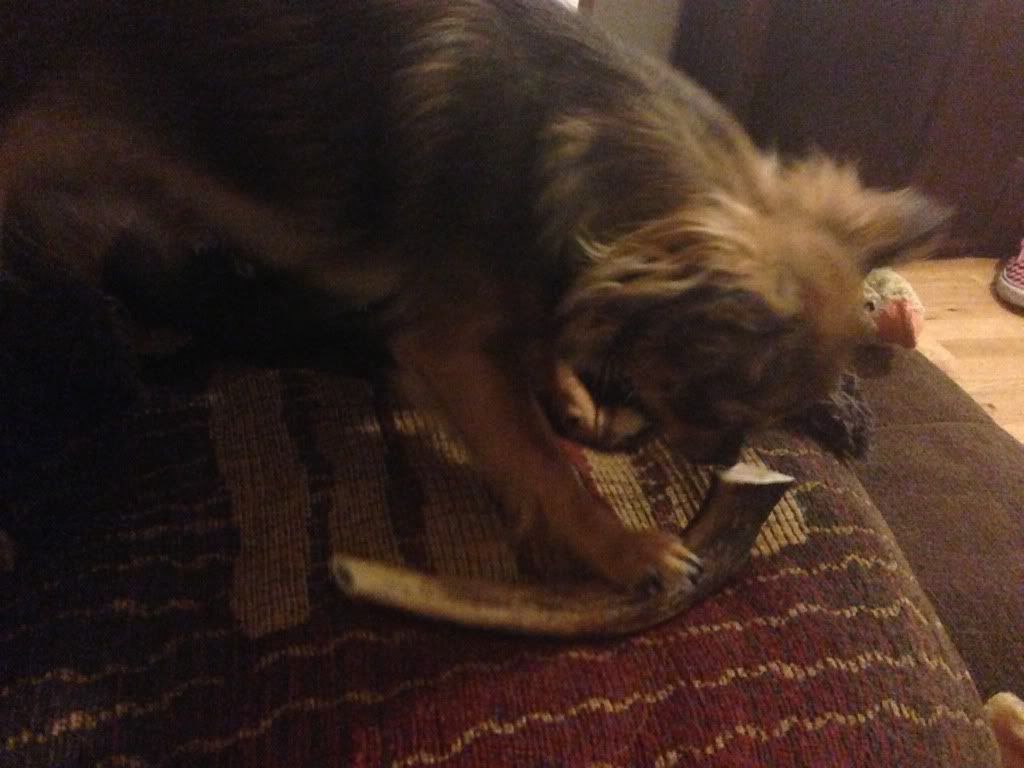 And I couldn't leave Mylo out
Actually, this is Willow's new favourite spot....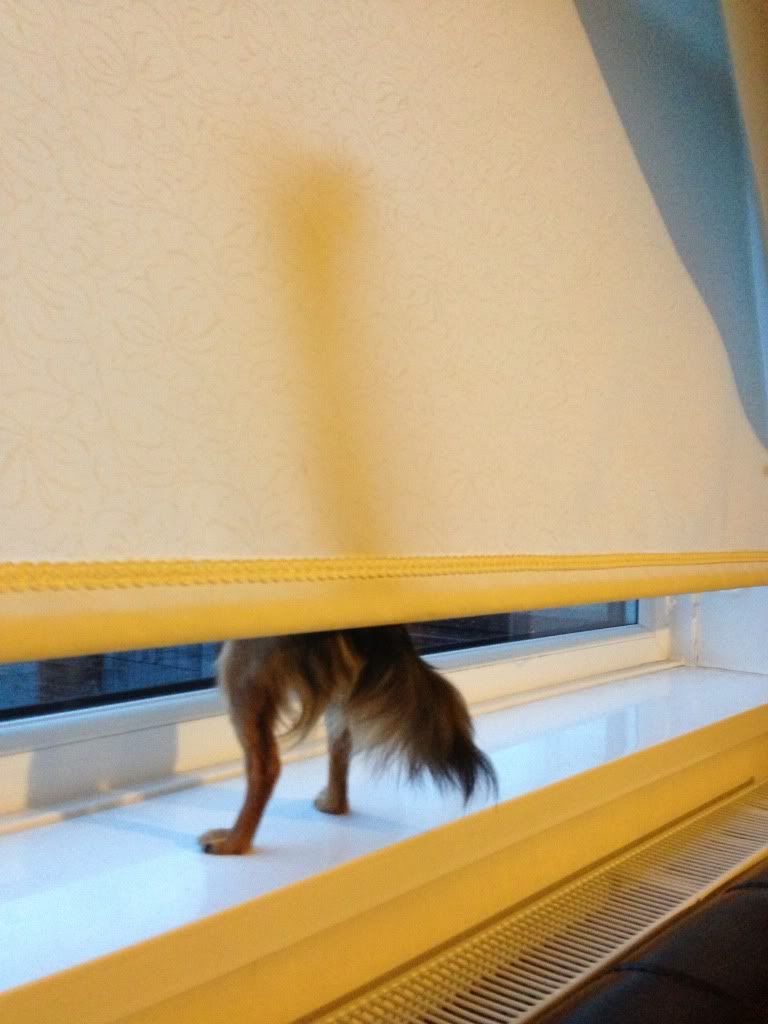 And then it's time for tummy rubs...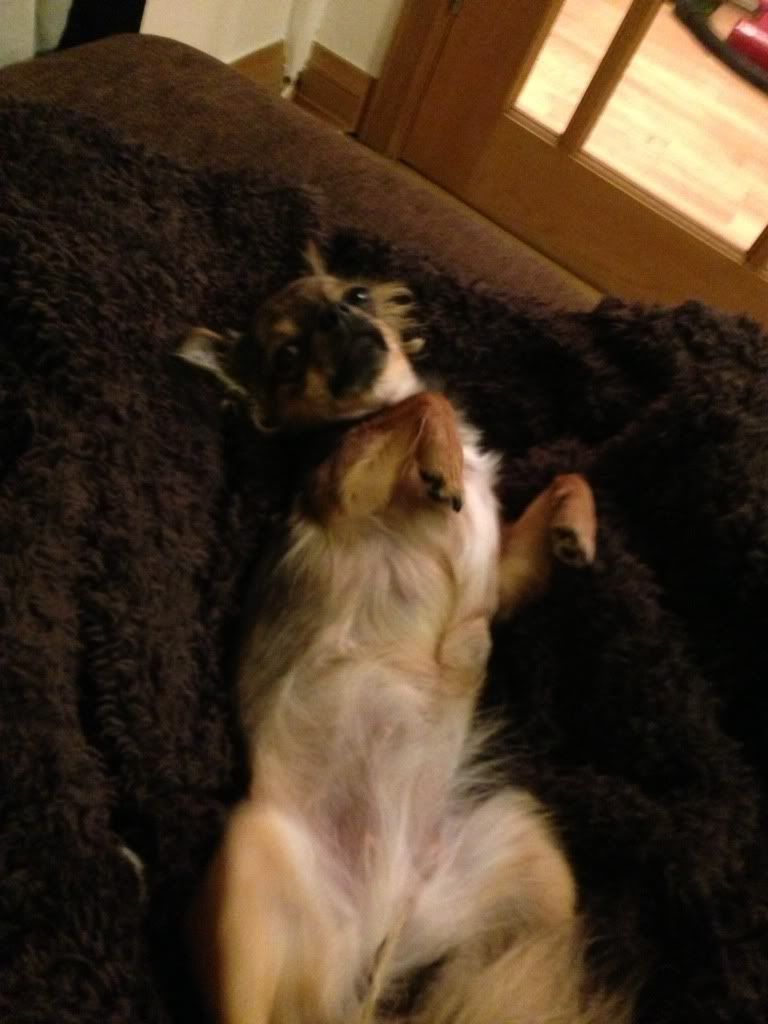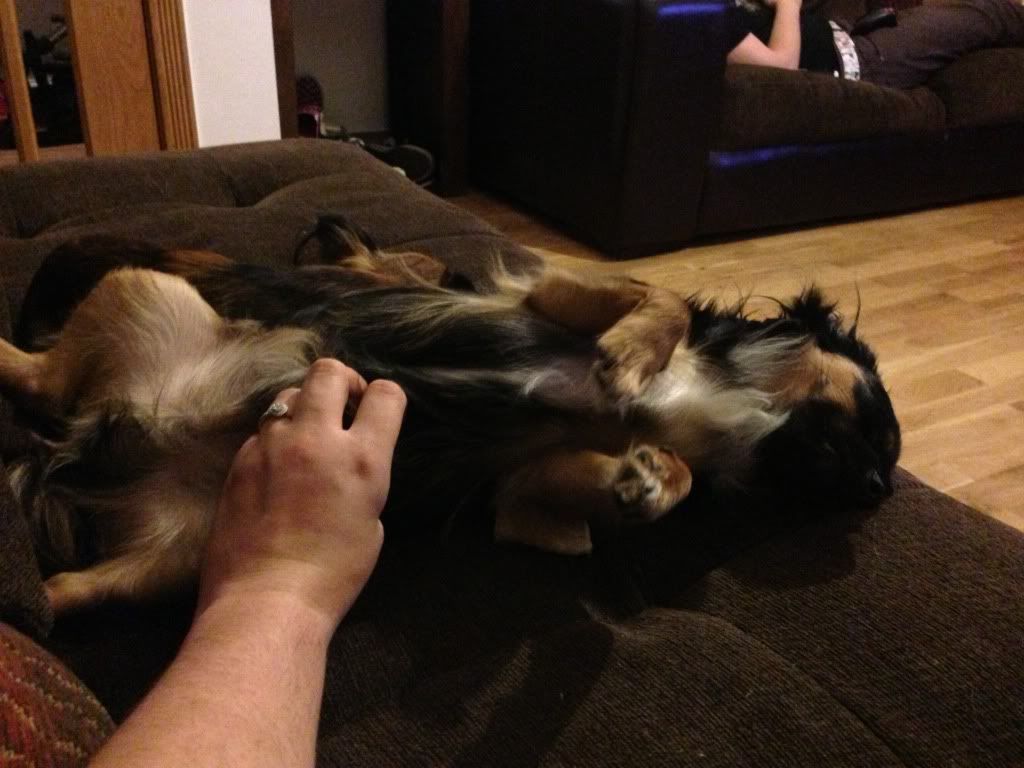 And last but not least, I thought I would share a picture of my new baby nephew...