Discussion Starter
•
#1
•
So the girls can out outside for the first time this weekend! We are super psyched to take them to a lil park or somethin. Bella has grown drastically since we first got her harness, and I am not sure it fits her anymore. Or maybe it does, and I'm just used to the AMAZING fit of Izzie's harness. Here are pics.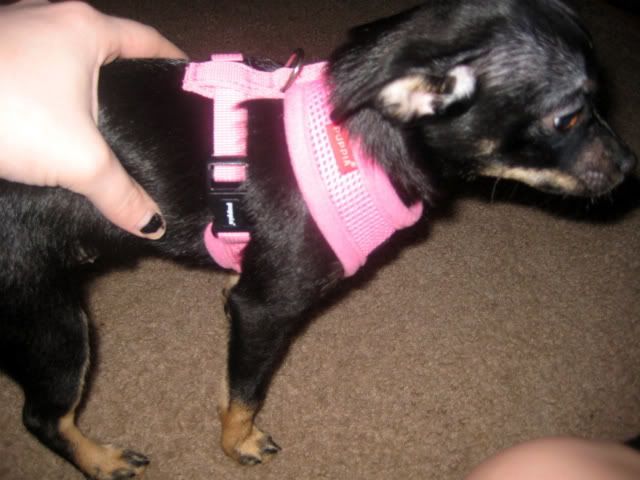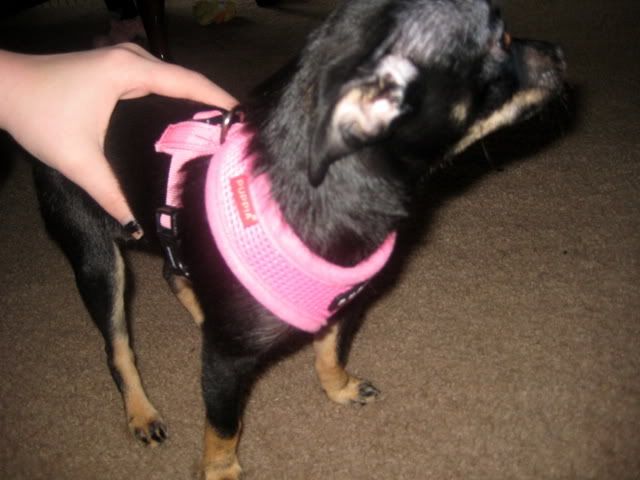 Does it still fit her? Or is it too small now?
Izzie's amazing fit with her harness-
I like how far back on Izzie's body her harness is, although I'm not sure it's "supposed" to be like that. But Bella's seems like it's RIGHT behind her front legs, not sure how comfy it'll be.
Either way, I know Bella is due for one soon. What harness fits a lil more like Izzie's does? Bella is longer in the body than normal, but I'd still like to find one that fits her more like that...