Discussion Starter
•
#1
•
Hello everybody my name is Cindi and I live in NY. My boyfriend and I recently rescued a 4yr(?) old male chi. Heres a little background on him....Im friends with this womans daughter and she was telling me how her mom has 2 boys that she had to get rid of. So we decided to just go look at them and as soon as I saw Corky I fell in love. Hes the sweetest dog ever
Come to find out though when I asked this woman why she HAD to get rid of him she replies with "Well I breed them for (what she said) tax money and corky and his son are no longer useful to me because they are too big because Im now breeding teacups" by the time she was done I was absolutely livid because I know all about BYBs.....granted she took good care of all her dogs I think she was just ignorant then she proceeded to add that hes been locked in the garage the last 2 years of his life:foxes15: I had to take him
I felt terrible. He has his quirks as with all dogs but hes such a good boy! Ive never owned a small dog before and I was already aware of their "potty" issues lol I jinxed myself by saying he was housetrained when today he went and pooed on the couch.....ah well lol
Do you guys think it would be a good idea we buy some wee wee pads?
He also seems to be on the bigger end of the chi scale lol
Like I said Ive never owned a small breed before so I cannot wait to crack into this forum and find all the info I can
Oh yeah and as of right now he is not neutered but it will be getting done once he is settled into his new home
sooo with all that said everybody meet "Corky" <3
One of his favorite things to do is to crawl lol He did it all the way down the hill! You can see his trail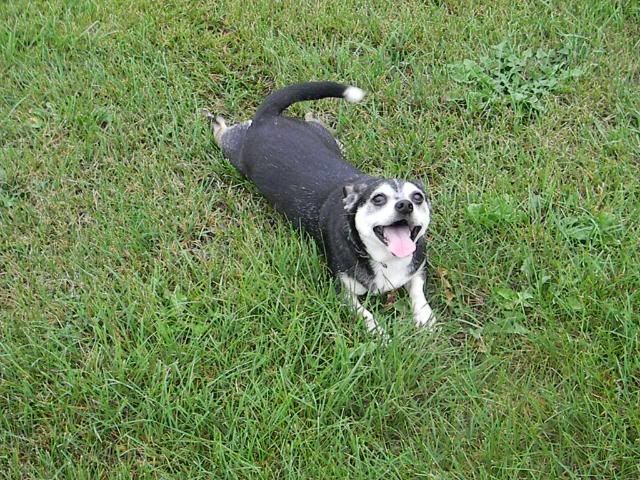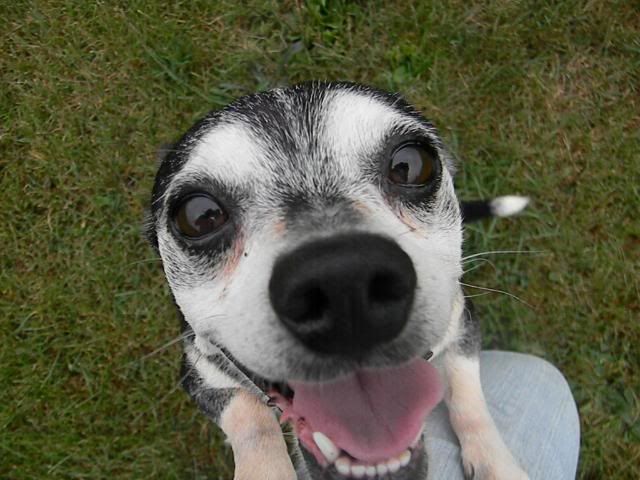 Does he look overweight to you guys?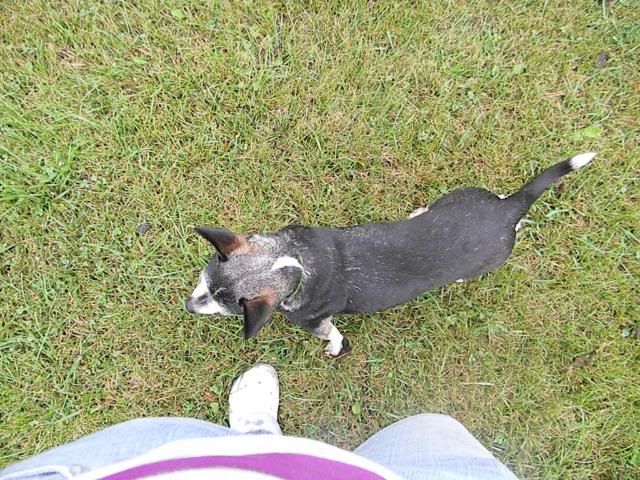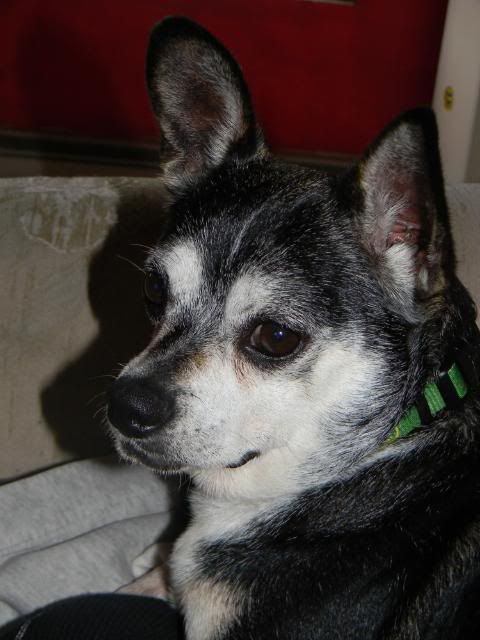 My fav pic....himtrying to get a piece of kibble out of his water bowl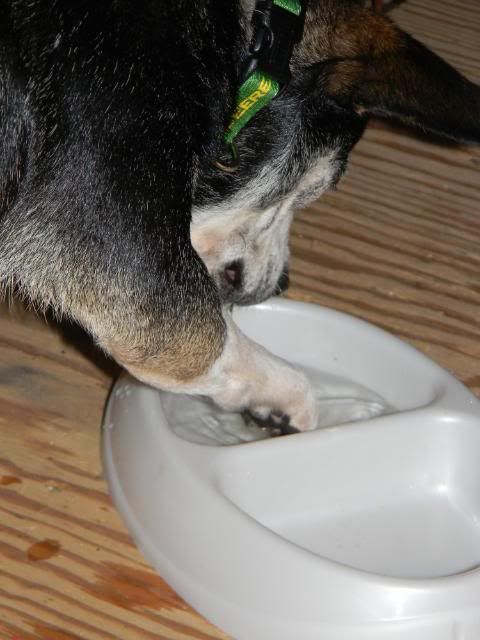 He LOVES his crate lol