Ok so this is going to be the official thread where I will post pics of my puppy prospects along w/info and you give feedback.
Here are my requirements:
1. light colored..white or cream, with or without spots
2. male, pretty deadset on this but...if a awesome female comes along i'd prob. consider it.
3. LC
4. Apple head, short muzzle, prefer an adult size in 4lb range no larger, but 5 lb would maybe be ok, i really want one smaller than leila though.
I'm awaiting some litters to be born and will post info on those when they come.
Here is a few i've kind of been watching.
This guy was born 2/14 it's looking to me like he is going to be a SC !?
He's pretty cute but not breathtaking or anything.lol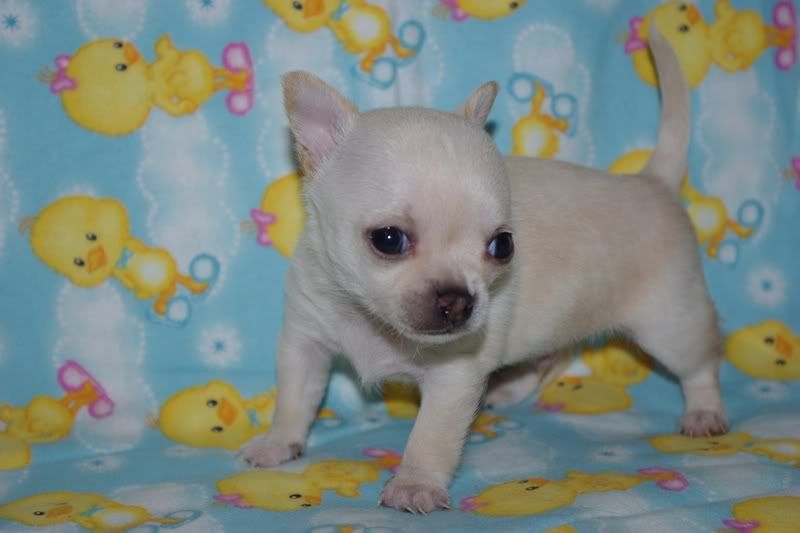 This guy the breeder hasn't decided for sure if he's going to be available yet. I like his colors though.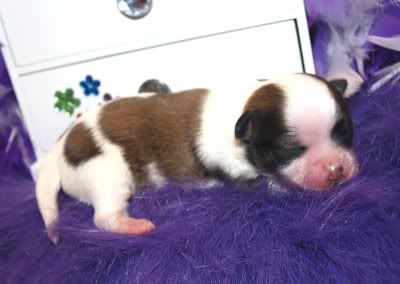 I like this lc male but he isn't light colored. I like the red but i feel it will fade alot.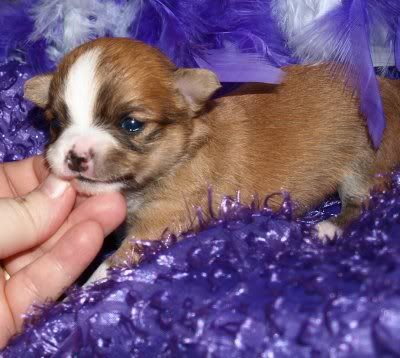 This one is a girl
I just had to post cuz i think she's sooo cute and fluffy.