I'm looking for some advice about sizing, brands, anything helpful because my boy is very submissive and absolutely requires a belly band. he has little pee squirts up to 15 times a day, it's very tiresome so belly bands are my only option when I'm home. he doesnt wear them while I'm at work but needs to have one on otherwise because he submissivly urinates EVERY WHERE on anything and everything constantly. the second you stand up or walk in the same room it's waterworks. my problem is that the one I initially bought had elastic that cut into his thigh crease. his pee pee seems to sit further back, almost between his back legs and his has a quite defined tuck up between his hind legs and rib cage. I tried to get some. pictures :
his high tuck up.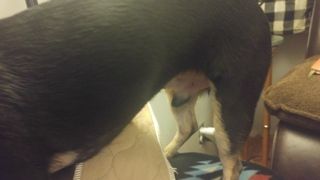 his pee pee sits further back between his legs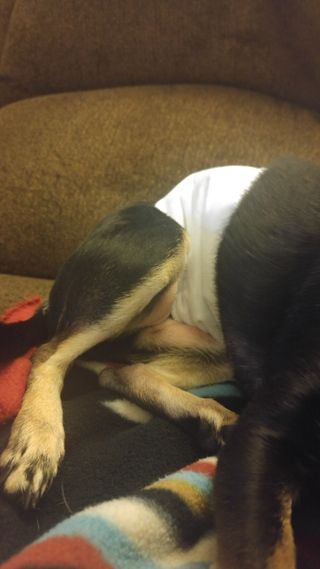 when he sits it squishes some of his tummy down between his legs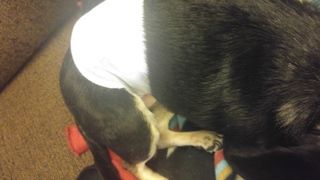 the band really gets into his thigh crease and won't stay over his rib cage without his pee pee coming out on the other side. has anyone else used any specific brand of belly bands that could eliminate some discomfort? he doesn't seem to mind wearing one but sometimes his thighs are a little irritated where the band cuts in. he never tries to take it off or anything. he really needs to wear them so it's difficult that I can't seem to find one that fits good and covers his wee without digging into his leg crease. his waist is 13" and these are the ones for his size... so I'm not sure? is this how they actually are or is his anatomy just not good for belly bands?