So we went to Petsmart on Black Friday. Sweaters and coats are 50% off and I just can't resist getting this one as the XS fits her perfectly!! It doesn't come in any other color, I would have wanted it in pink. Took some pics of her wearing it, hope you enjoy the pics!!
I said I don't like picture taking sessions!! :foxes15: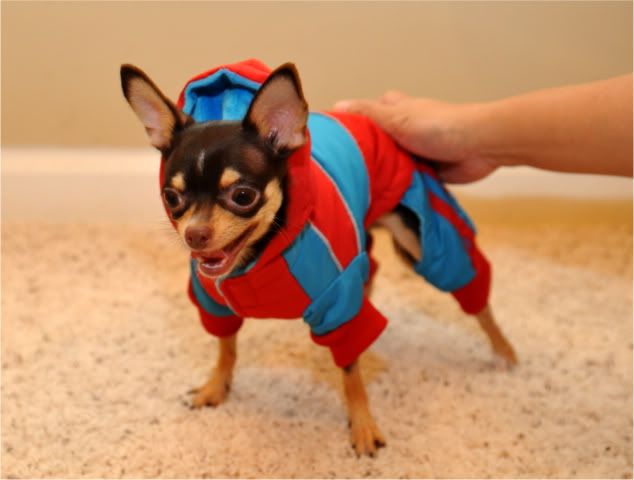 Enough mommy!! I can pose by myself!!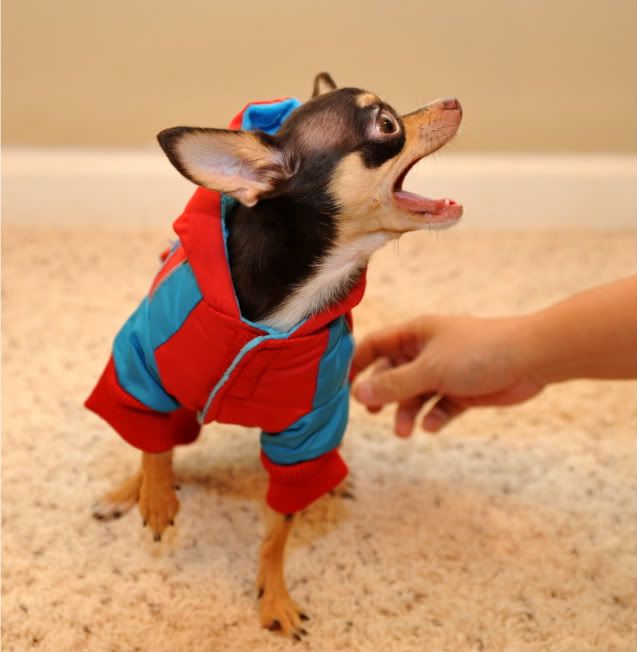 Is this a good pose?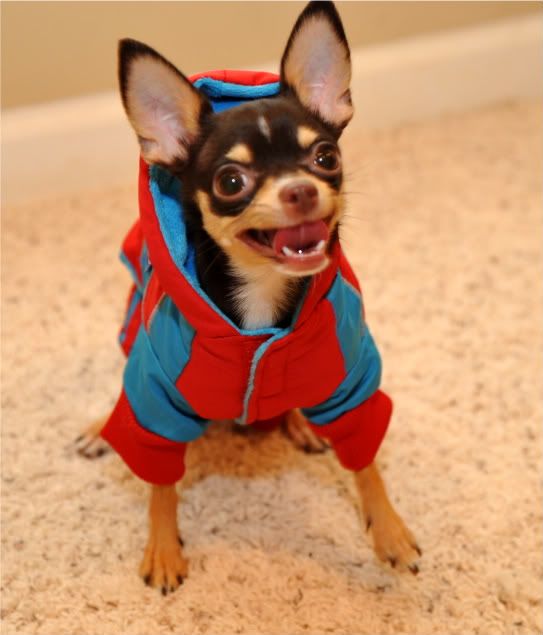 Do you want me to walk like this?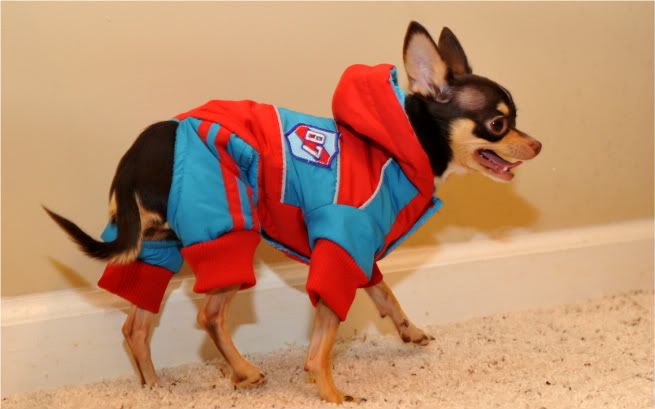 How about the chi-walk? Is this better?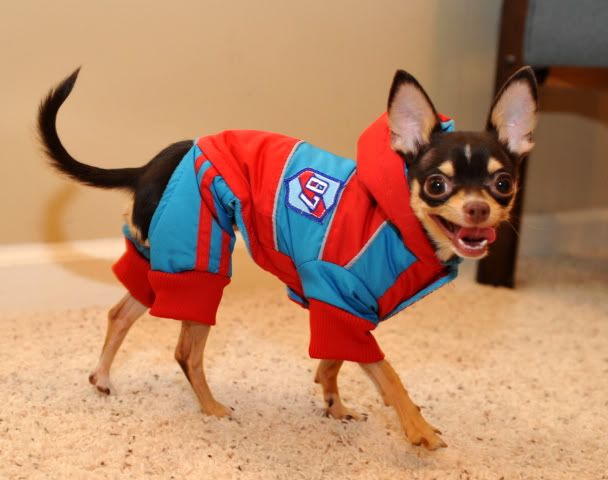 Where's my treat?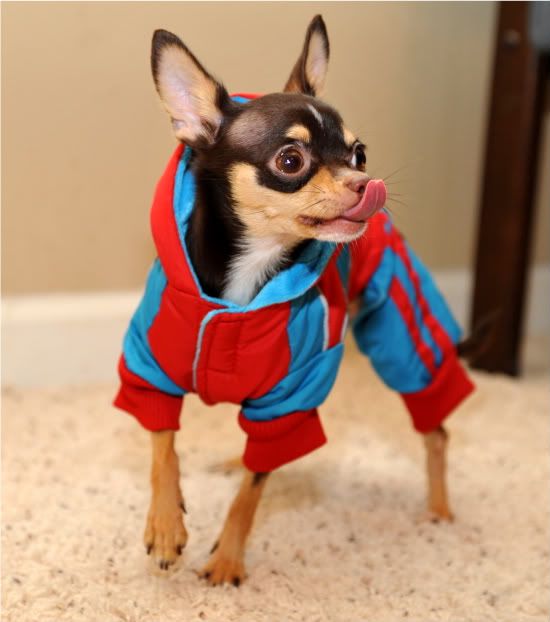 Alright! I'm done!