Hey everyone hope you haven't forgot about me!! My mom has been super busy with school..she has 4 exams, 2 lab practicals and a paper due all this week! I have been trying everything to stop her from studying...but nothing works...not even barking, rubbing toys on her feet, or sleeping on her homework... Anyways secret santa came for me and I LOVE all my new toys and clothes...thank you so so so so so sooooooooooo much!!!! Here are some pics
hello!
OH WOW! these are all for me?
Hey whats the big idea!! These are mine!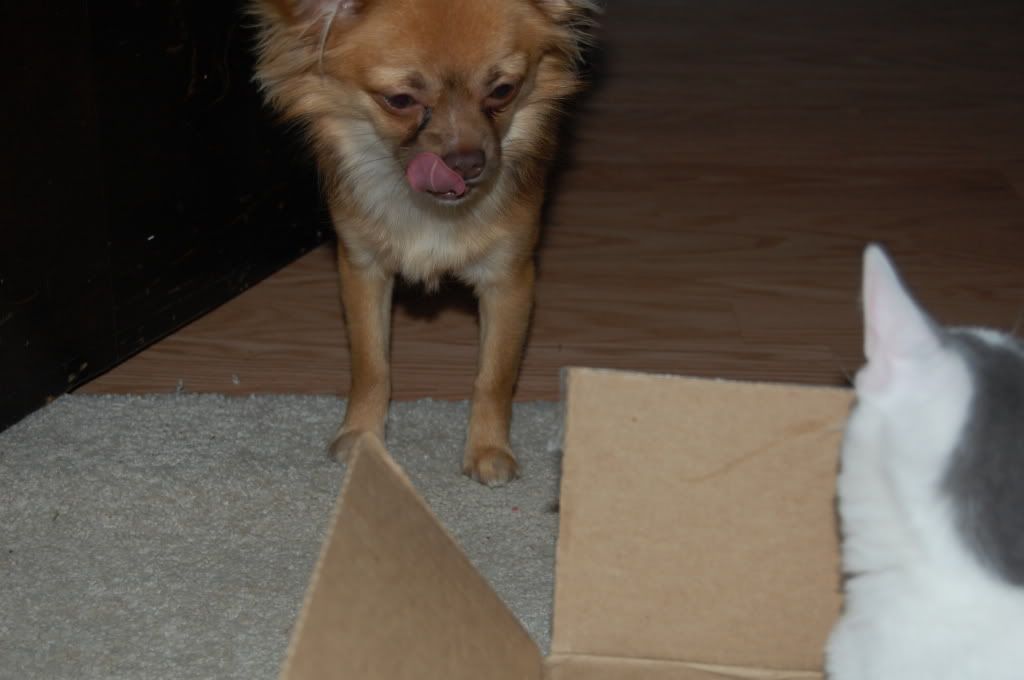 Maurice thought the toys were for him too
Give it back!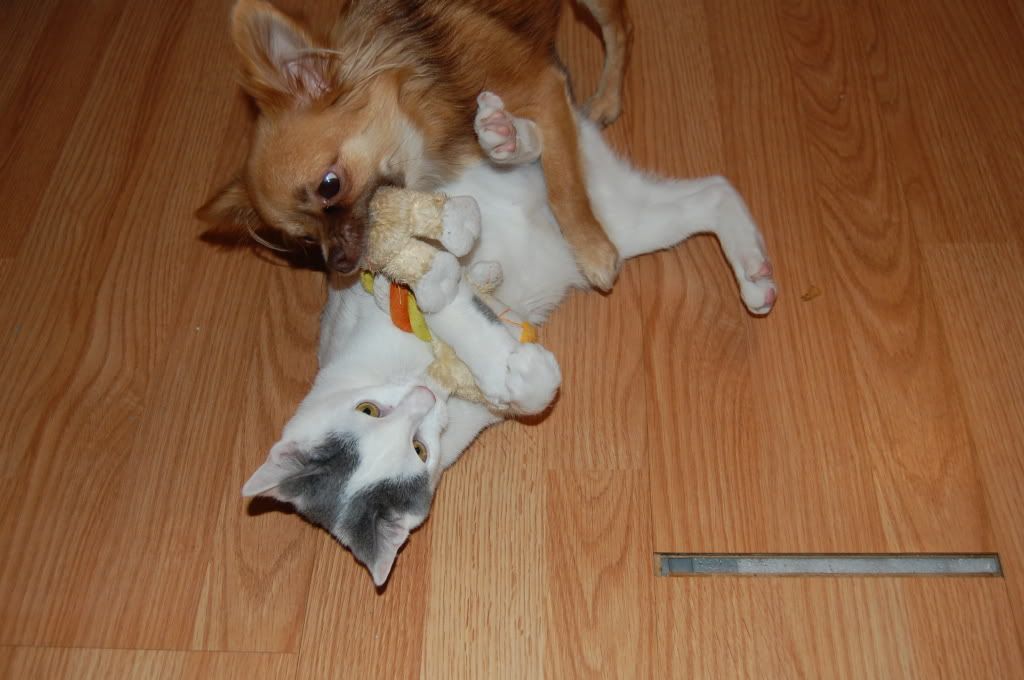 This is my favorite..it tastes soo good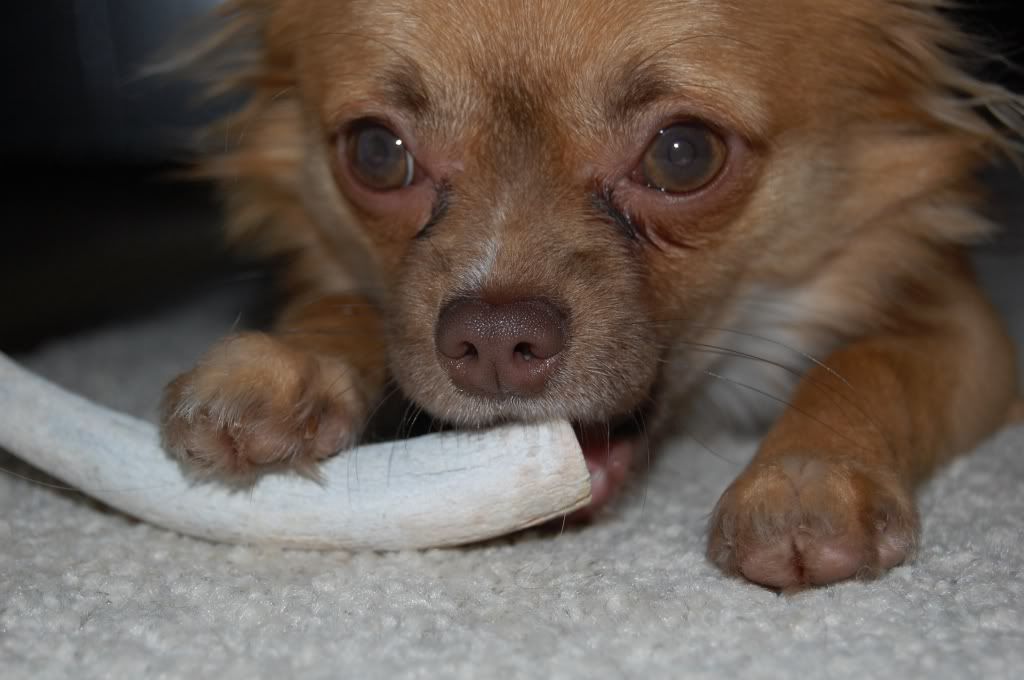 I even got a fleece... i call it my little snow suit