Discussion Starter
•
#1
•
A little late with these, but my husband and Gracie managed to dump an entire glass of my SWEET iced tea onto the laptop, and we just replaced it yesterday!
Gracie was quite entertaining for Christmas. Pedro had a bad day (bit my husband and my son) and wound up spending most of the day in his crate, but he looked cute, anyway!
Gracie, being Gracie...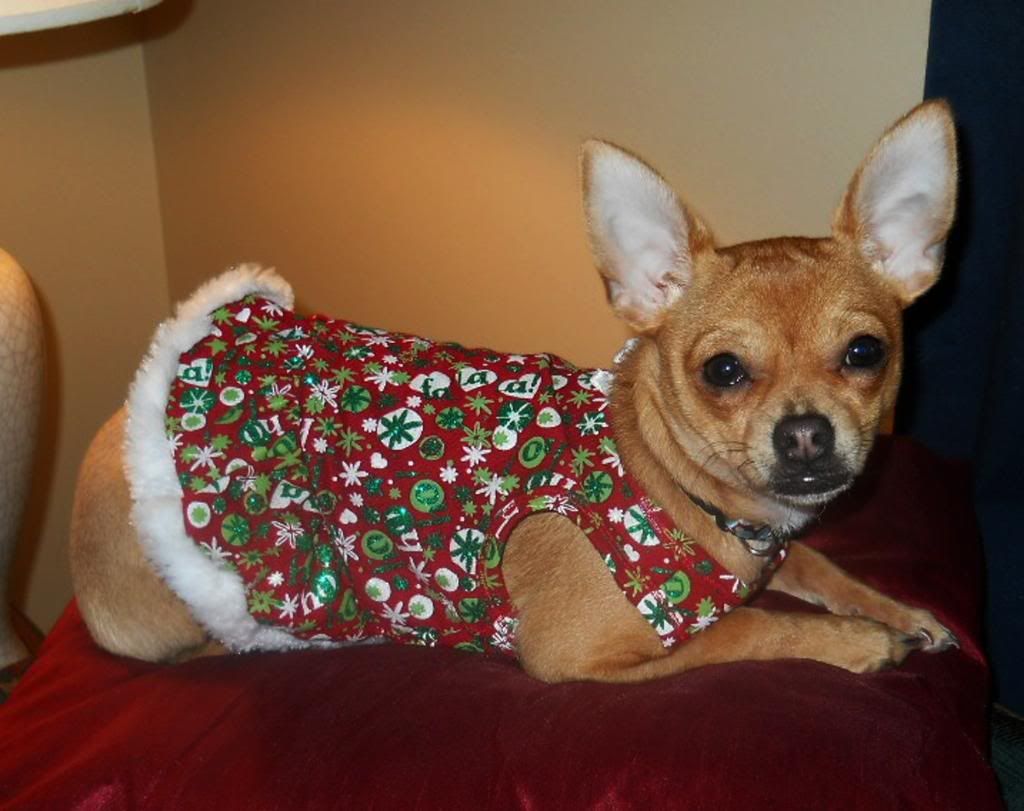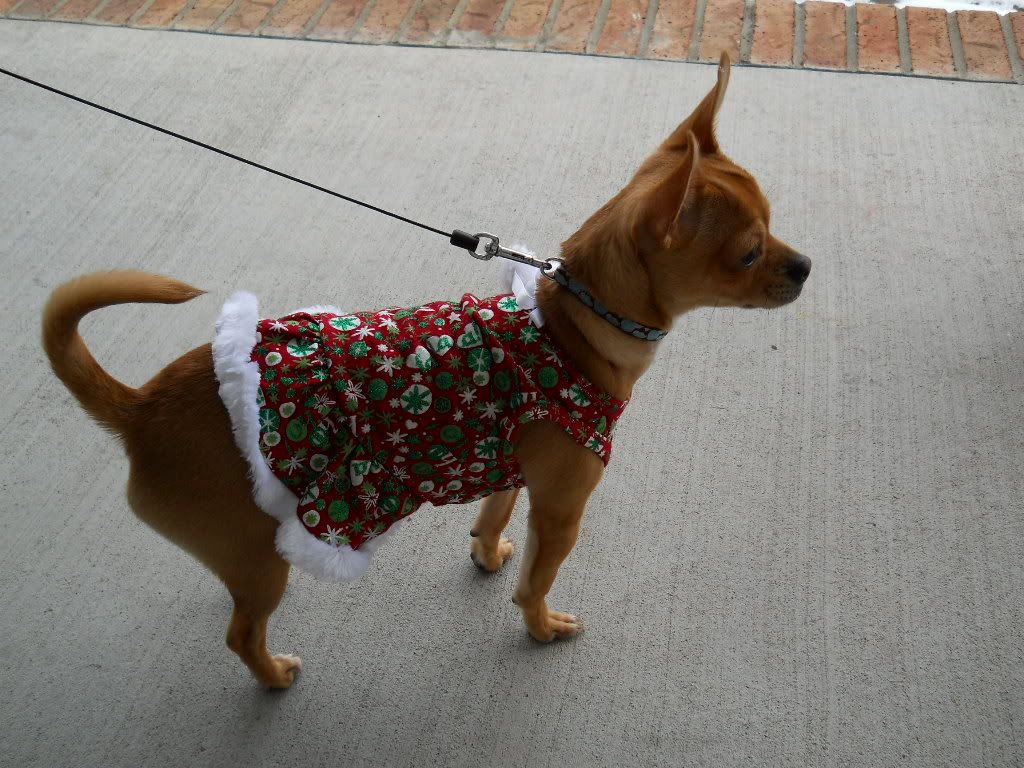 I think she would go home with my son in law in the blink of an eye...He's been begging me for her ever since we got her!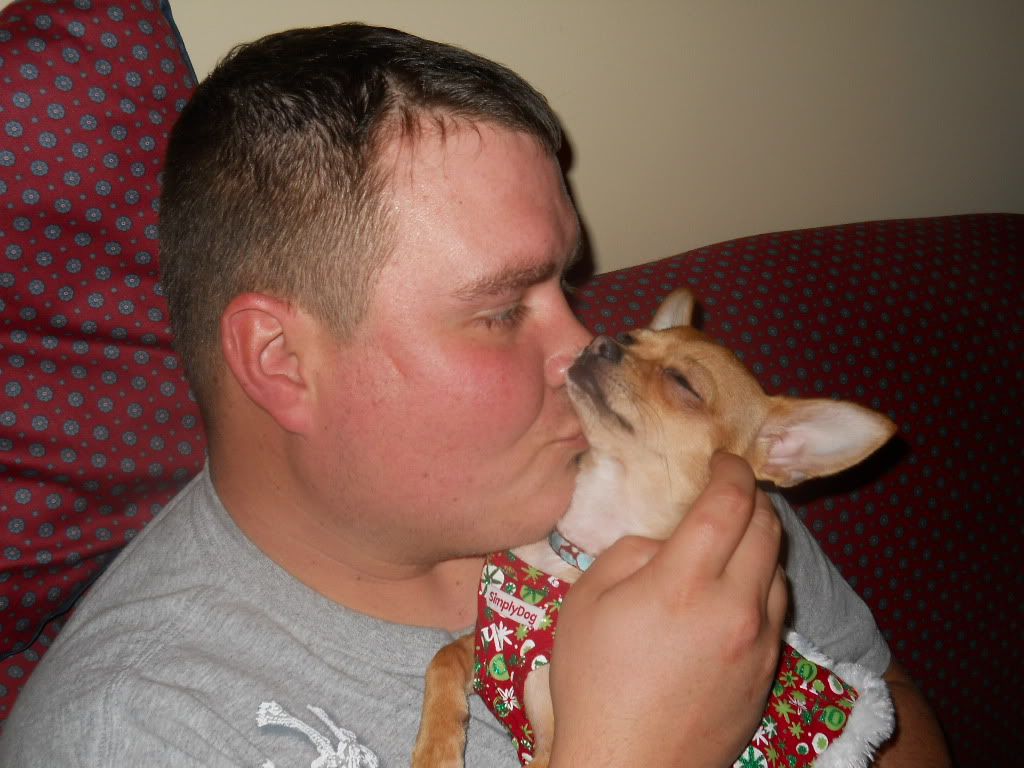 And, the one decent pic of Pedro in his holiday finery before he had his melt down...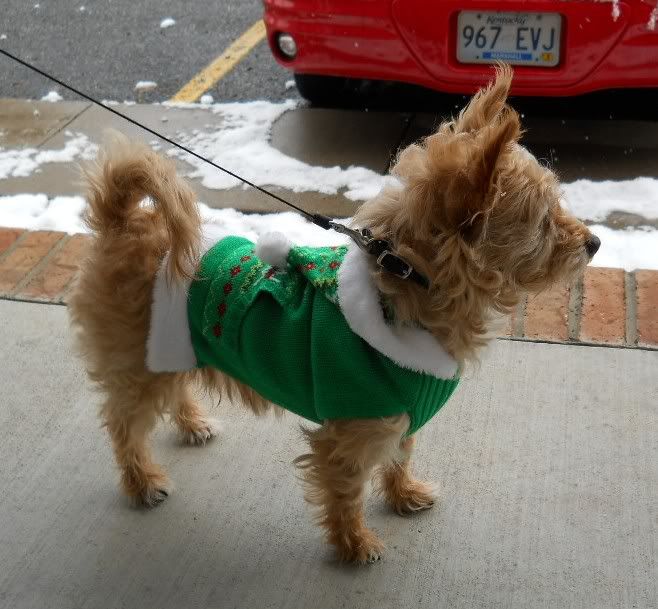 My husband says pictures of him are extremely deceptive...He looks so sweet and innocent in all of them! This was made after everyone left, when things calmed down...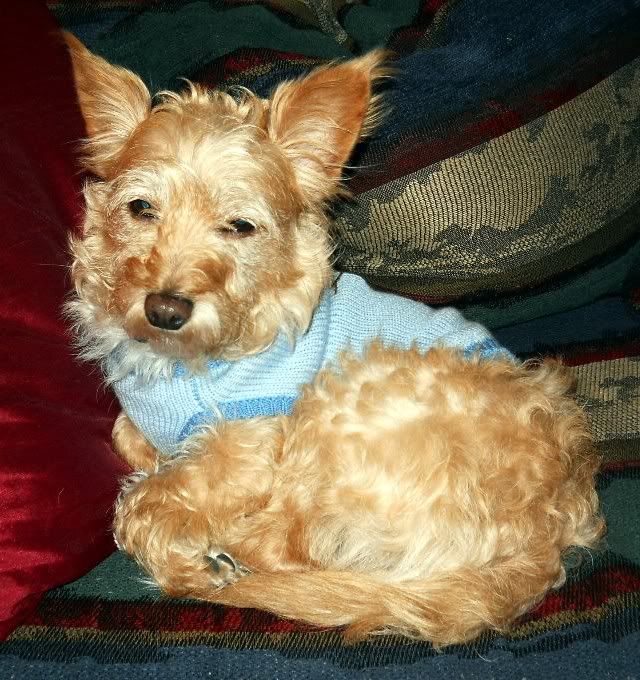 Just thought I would share! I've been enjoying ya'lls pictures so much!