Discussion Starter
•
#1
•
Okay, so Hugo was given to me when he was 5 weeks old because his mother got hit by a car and didn't make it. I had the privilege to meet his mother, her name was Rose and she was a pure black and white chi. Amazing girl, so sad she crossed the rainbow bridge
Anyhow, we were never sure who was the dad because she always used to run away and come back days after giving us all a freight. Hugo had 2 other borthers and one sister, all black and white except for him. He was the smallest one too.
Here's a photo of him from when I first got him (at 5 weeks)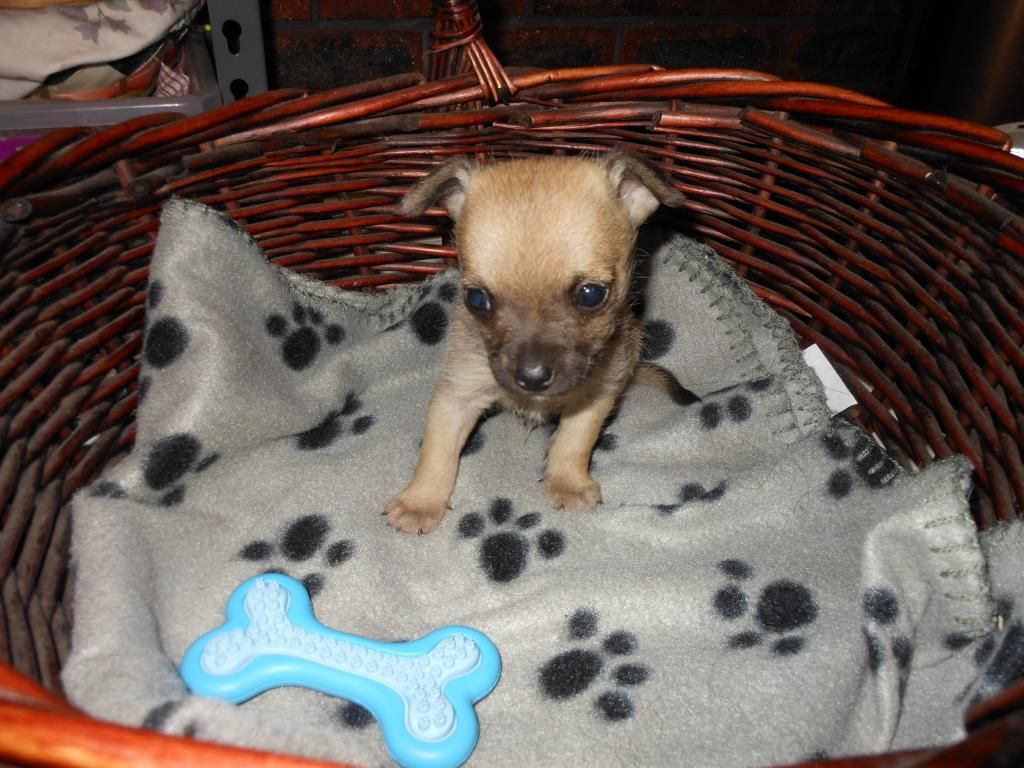 And here is him today (6 and a half weeks old)
His ears always stay up like that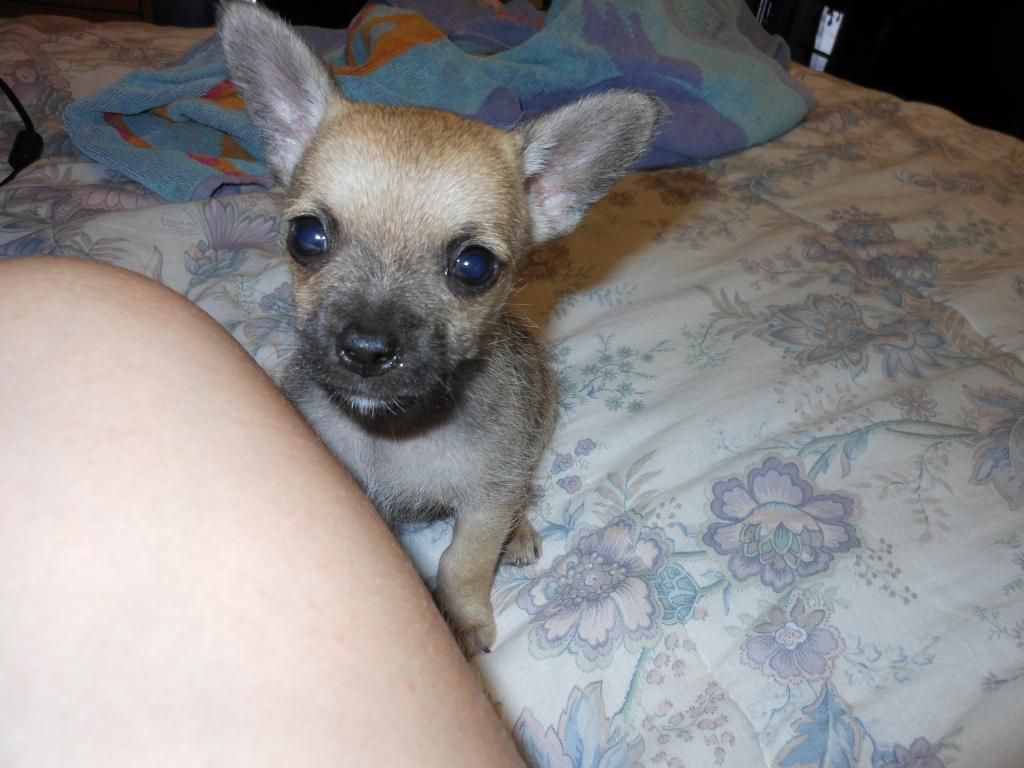 Now his fur is medium length and kind of wirey, so I'm thinking his dad was a wire haired jack russell or something small and wirey haired like that...
Opinions please?