I need some advice, please
Hi all,
I don't post much, but I do read all your posts. You all teach me quite a bit with my chi. I adopted Sookie summer last year from our local shelter. She is 11 months old now weighs about 4 1/2 pds. Today I got another chi baby. She is 6 weeks old and I didn't expect her for a couple of weeks but the owners had to bring her today. Ok I'm a little worried about Sookie and the baby being alone. How do I do this? Right now they are both asleep in my lap. But earlier Sookie was trying to play with the lil one and I'm afraid she will hurt her. The puppy isn't scared tho, she was growling and trying to bite Sookie. lol Do you think I need to keep them apart?
This is the new baby, who still doesn't have a name.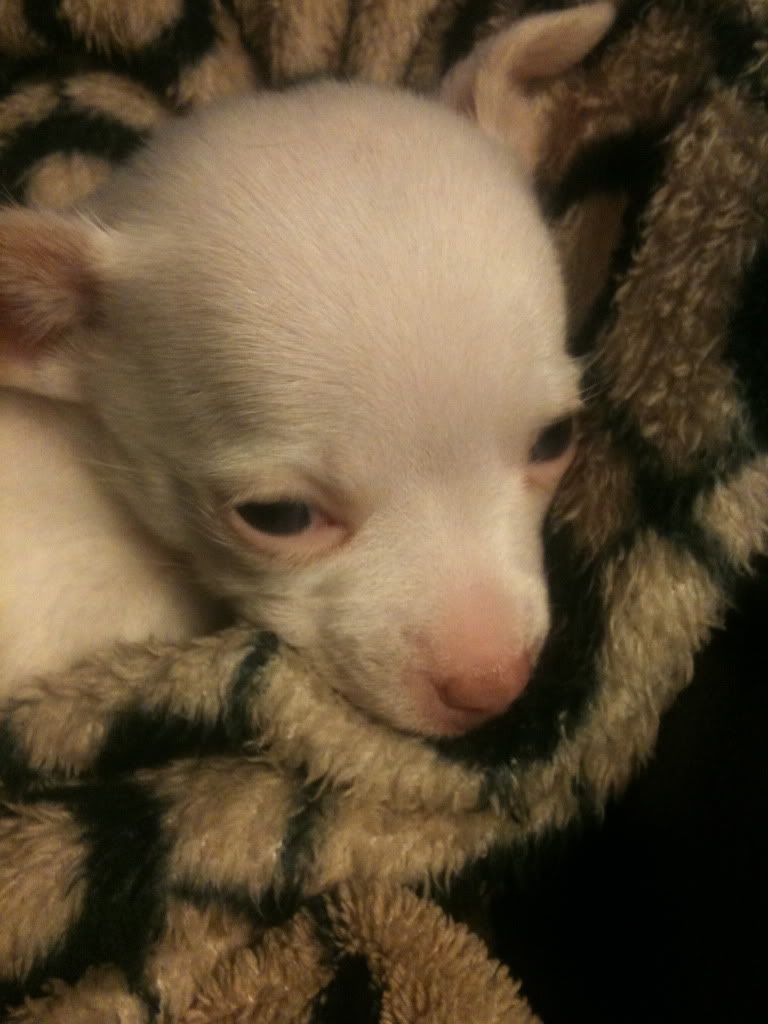 Thank you in advance!