Discussion Starter
•
#1
•
Hey Guyz iz me Chopper. I gotted to go on da Harwee yesterday. It wuz a bit chilly when we started going but I jus snuggled down in mommies jacket.
Dis iz me and mommy.
Dis iz me and daddy.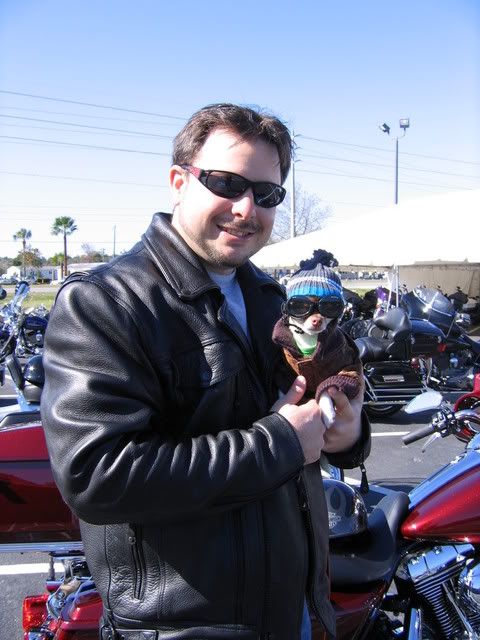 Dis iz us posin on da bike. Mommy and daddy do wear helmets, dey jus did not have dem on in da pikschure.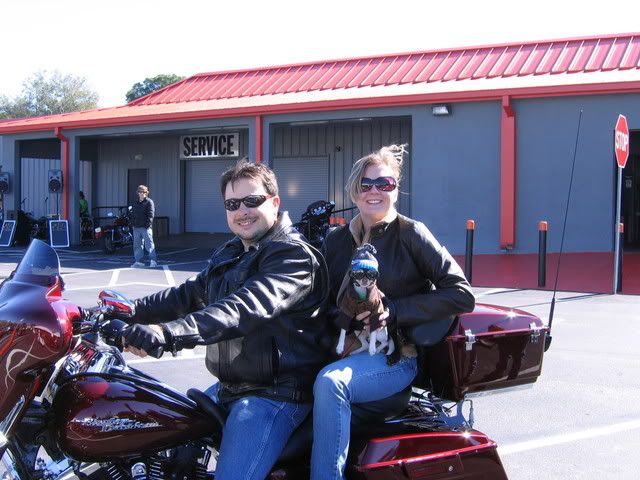 Dats all, luv Chopper