Discussion Starter
•
#1
•
Well, I should start by saying as of today I will probably never buy another Puppia harness again. I stumbled across a "knockoff" brand of Puppia called "iPuppyone" and I LOVE their stuff. It is all EXTREMELY similar to Puppia but based off of this first harness I got, I think it is actually better quality.
I got an XS for Oakley, 3.5 lbs. She has a 12" chest, the chest just fits, it doesn't go any smaller than the 12" unless you were to refinish that part (which I'd done in the past w/ puppia harnesses).
How cute is that?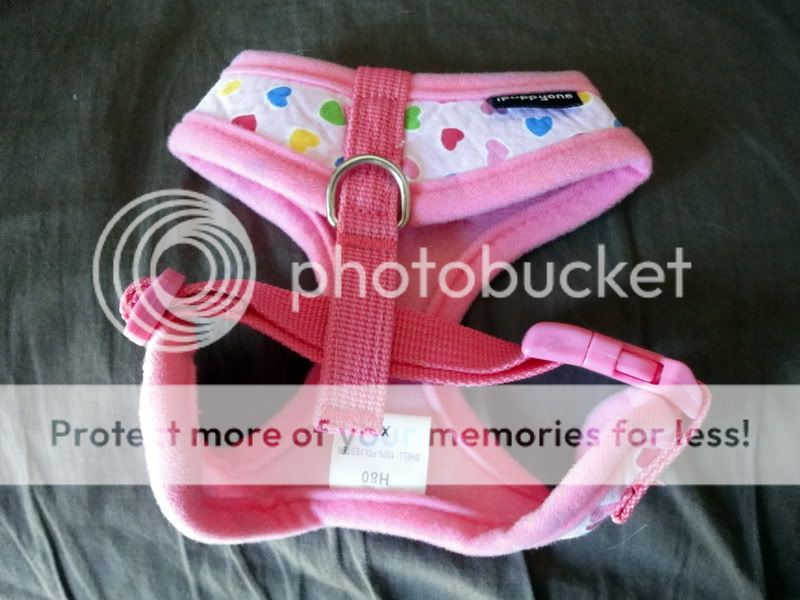 Same construction as the original Puppia. They also have mesh, just like Puppia does for $14.50/free shipping :
http://www.pupincloset.com/SearchResults.asp?Cat=58
many more colour choices, too!
See how cutes I is?
Cheesin' big time.
Oooo I likey.
The side part in the back goes up a bit further than Puppias, which I really like.
So cute!
I highly recommend these if you don't want to shell out over $20 for a Puppia plus shipping, you give these a try
The airflex one has an adjustable neck without being bulky like the RiteFit Puppias are, a huge plus IMO. Leashes are around $7 or matching set of leash/harness is $20 right now, which is great. I love that they don't charge shipping. Ever.