Discussion Starter
•
#1
•
........if you'll show me yours.
Curious what kind of setup you have for your dogs. I thought I'd give you a brief visual tour of what I have going for my dogs, hopeful that I'd get a similar pictorial of yours.
This the the 2nd floor hallway with the dogs' crates on either side of the door leading to my computer room/upstairs den area. My bedroom doorway is on the right just behind where I'm standing to take the shot, and the bathroom is just beyond that. As you can see, the dogs' crates are gender specific...pink for Jazz, and blue for Tango
A closer crate view
Food and water dishes. But I also sometimes feed Jazz in her crate, depending on a variety of factors and variables too lengthy to go into here lol!
The other end of the hall. My little assortment of chihuahua and butterfly related memorabilia. And of course, the ubiquitous dog bed. They're everywhere!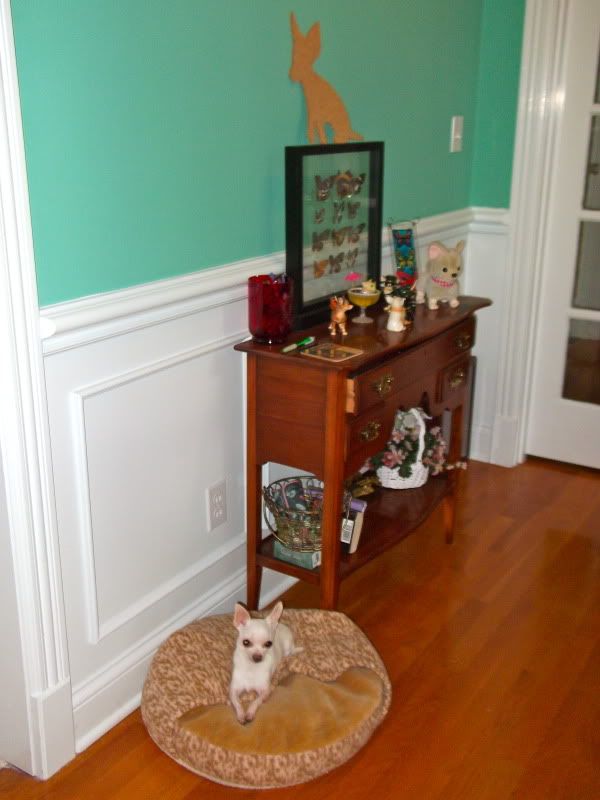 Under my bathroom vanity. All dog related.
And a couple sillies of Tango checking out one of their carriers.