The door bell rang and I ran to to the door but it wasn't Frank it was a strange man and he passed something to mummy, what is it, is it for me, jumping up and down mummy tried to tell me to settle, said something about operation. Never heard that word before, don't know what it means but oh I am so excited.
I can see my name on the big thing and see its a parcel.
Ok I couldn't open the parcel so mummy helped but wow look what is inside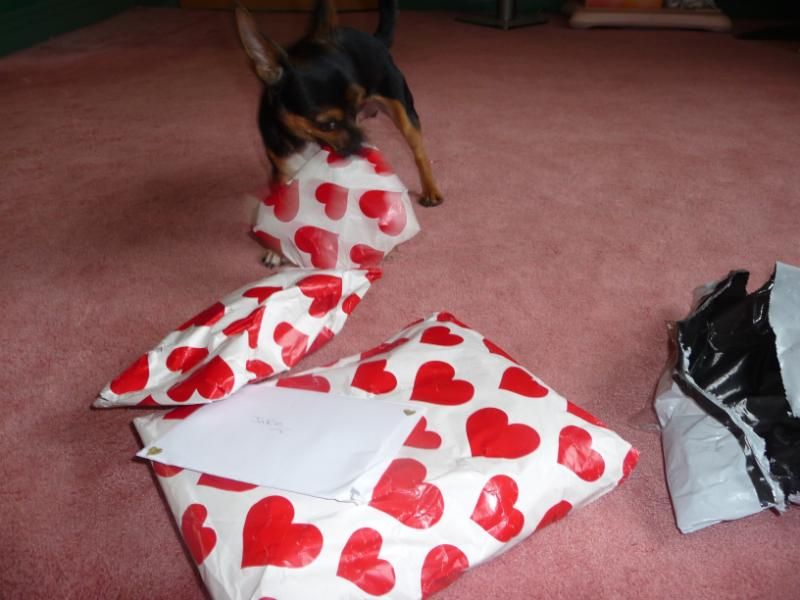 Lets rip....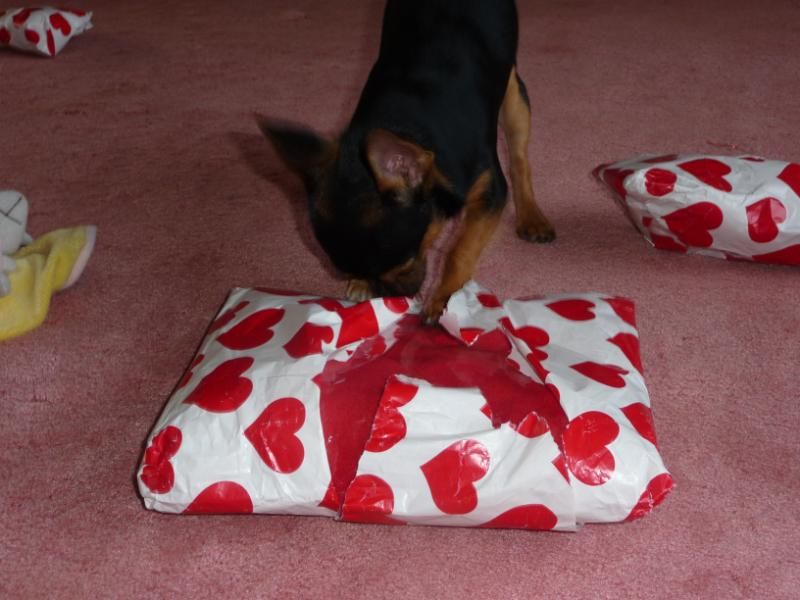 This is mine coz its got my name on it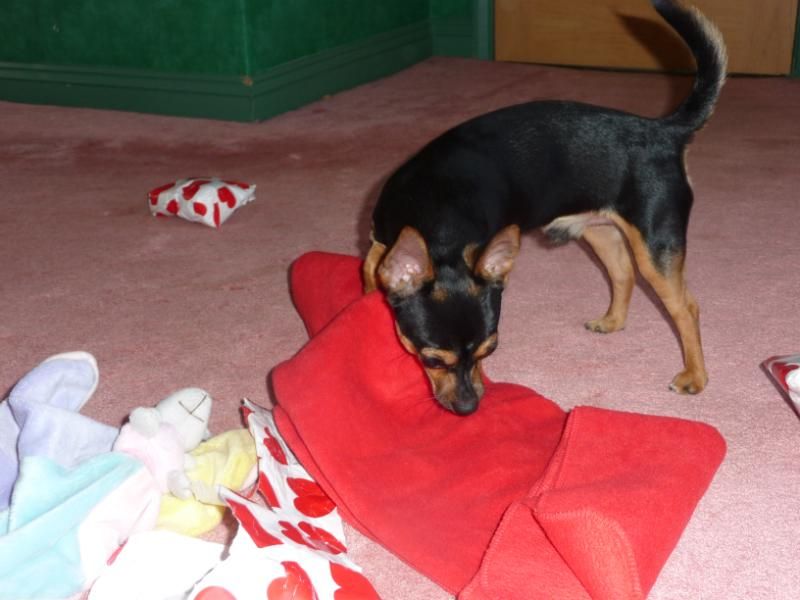 Its pink with legs, what can it be?
A squeaky pig, I love squeaky things oh tinkerbell thank you
What else, I know there was a third one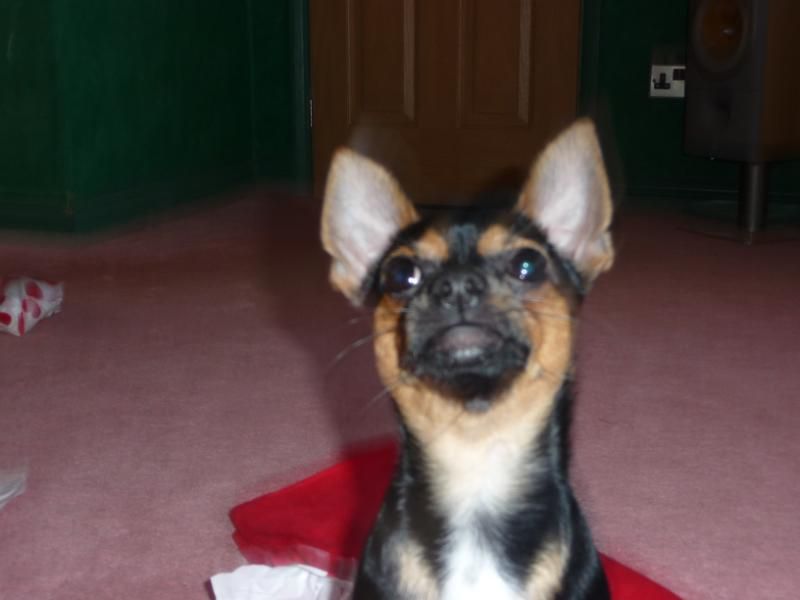 Oh wow another Squeaky I'm spolit, its a ... duck
Look at what I got and the card is lovely with a picture of Tinkerbell, wow she's gorgeous. Got a lovely letter as well.. bet your all jealous...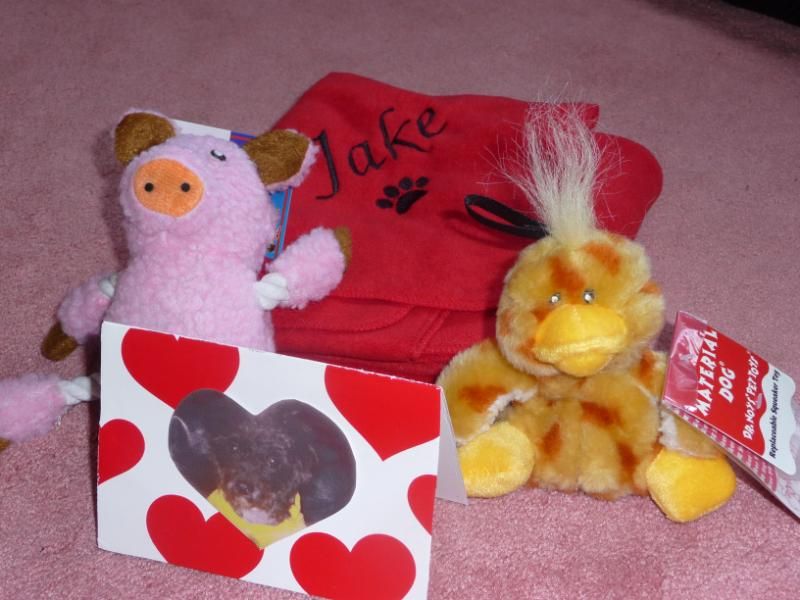 I got a girlfriend, I got a girlfriend :hello1:
~~~~~~~~~~~~~~~~~~~~~~~~~
I've hjacked Jakes post, as you can see the operation hasn't bothered Jake one bit, he's too occupied with his squeakies and is carrying them all around the house where ever he goes. He's in love lol
Thank you loads it has really cheered Jake up...