I have to apologize because it seems I am always snapping quick pics with the blackberry, I need to do a proper shoot with the dogs, but I've been so busy!
Bambi is black and white, and has spots all over her belly.
She's shy of 6 months, you can see both dogs here with my 6 year old daughter who is very petite for her age.
AJ is still quite a bit smaller than her, at 3 mos.. his head is very tiny and so are his features compared to her! she is 3 pounds 4oz at about 6 months.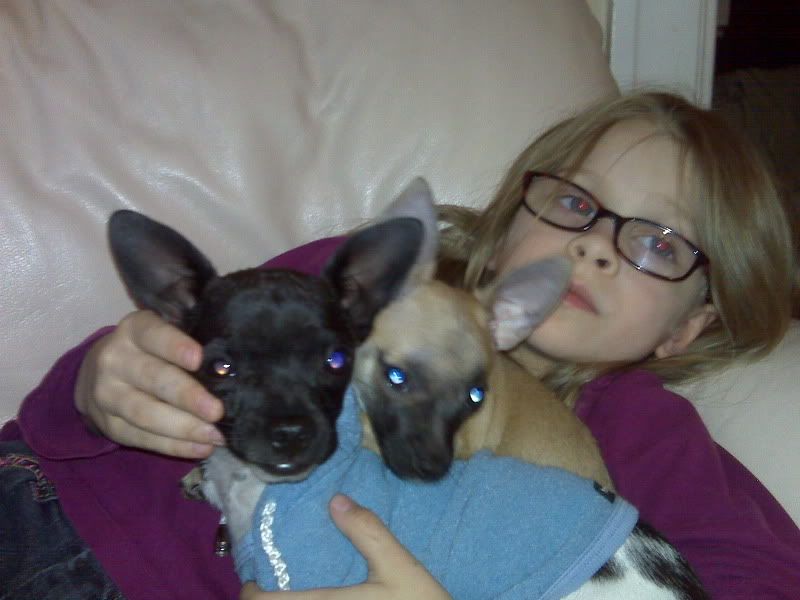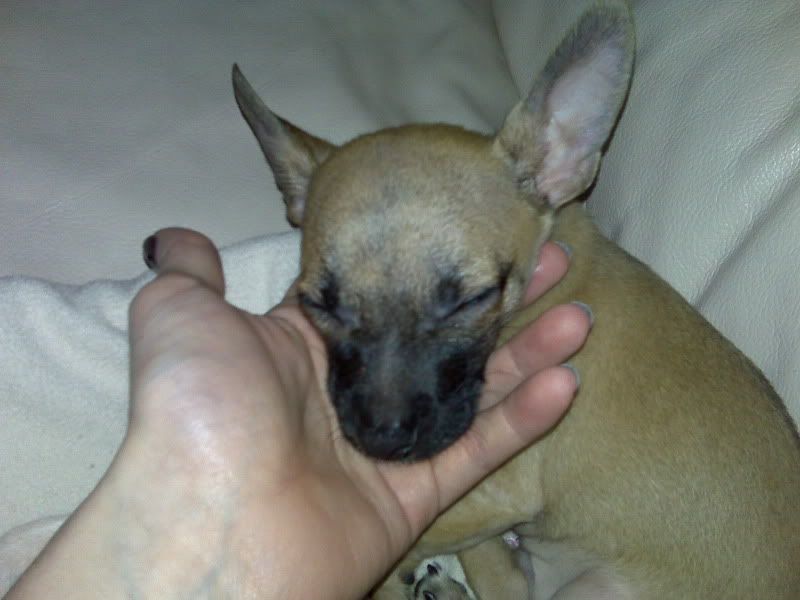 Sleeping on the couch after playing with the cat!