Discussion Starter
•
#1
•
Everything went well yesterday except I had to drive all over the place, but it was all worth it. She is HERE!!! it almost feels surreal! yesterday she was in another country and today she is here with me
I Love her sooo much... ans she is soooo good.
Here are some pics of my little girl (8.5 weeks old)
She slept through the night by my side on her own little bed. She has peed and pooped outside (cries when need to) and she is just sooo sooo good. She is very quiet and sleeps so much... We are still working on feedings, as she needs to be hand-forced to eat anything... but if she is peeing and pooping does that mean she is getting enough? I also give her tiny bit of honey every once in a while because I'm scared of her low blood sugar.
Oh and one last thing, she is VERY NEEDY, she cries if she doesn't see me... and I like it but I will be going to work for 4 hours in about 20 minutes!
Okay, without further due, here are the pics:
This is still in her airport carrier on the way home.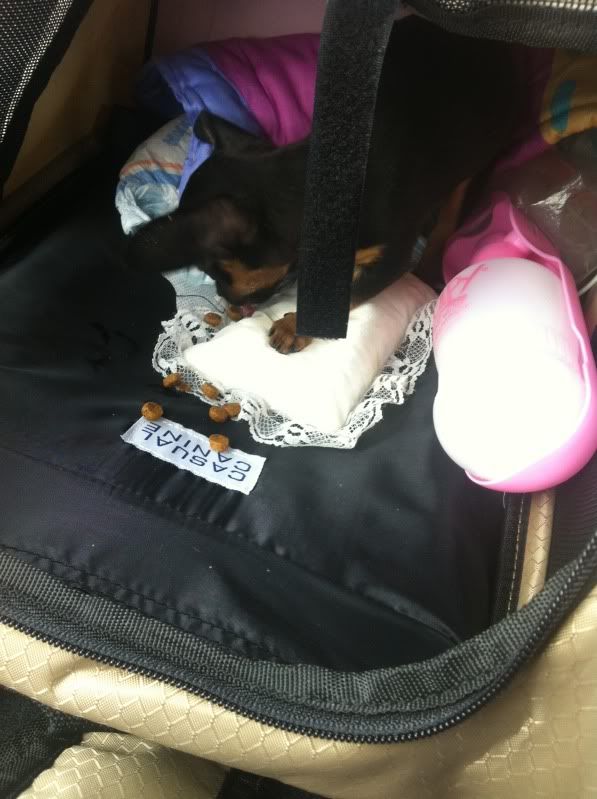 This is Candy so tired after a long day of traveling...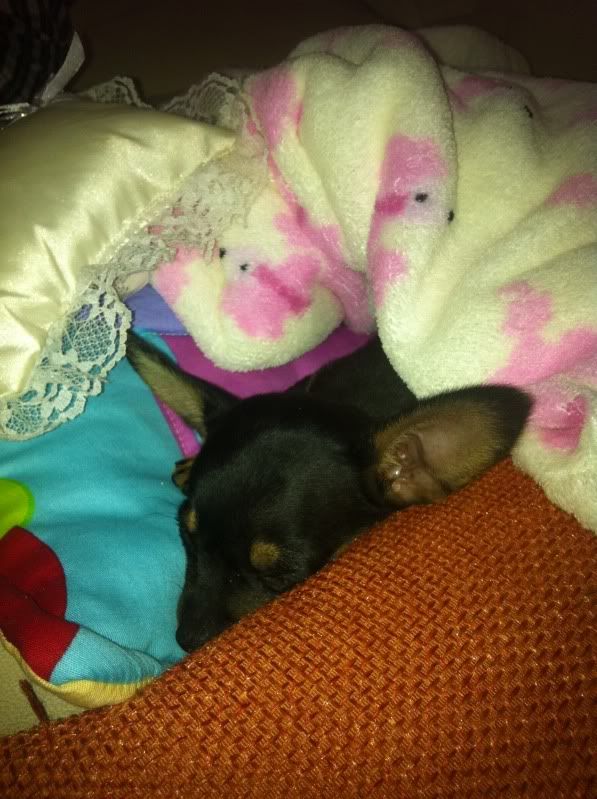 Up and about with mommy!!
Mommy couldnt wait to put one of the many outfits on!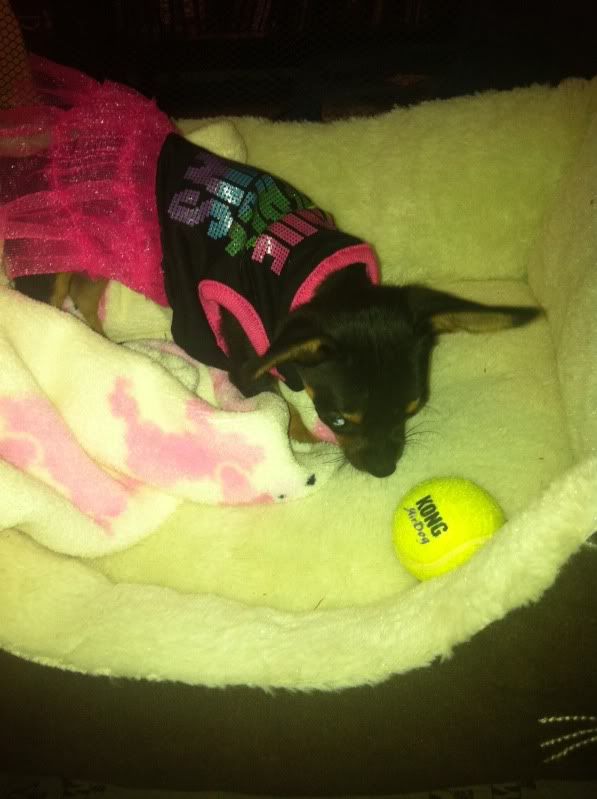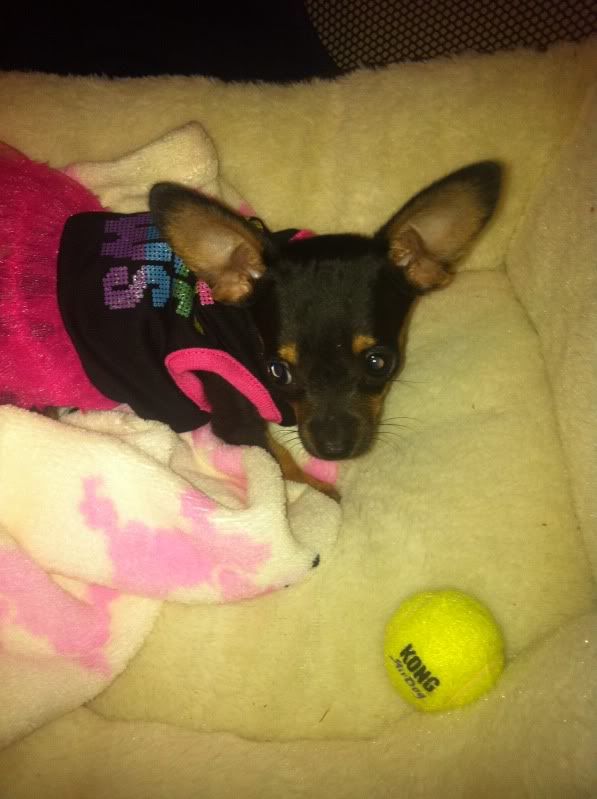 Oh, and I peed and did #2 outside like a pro!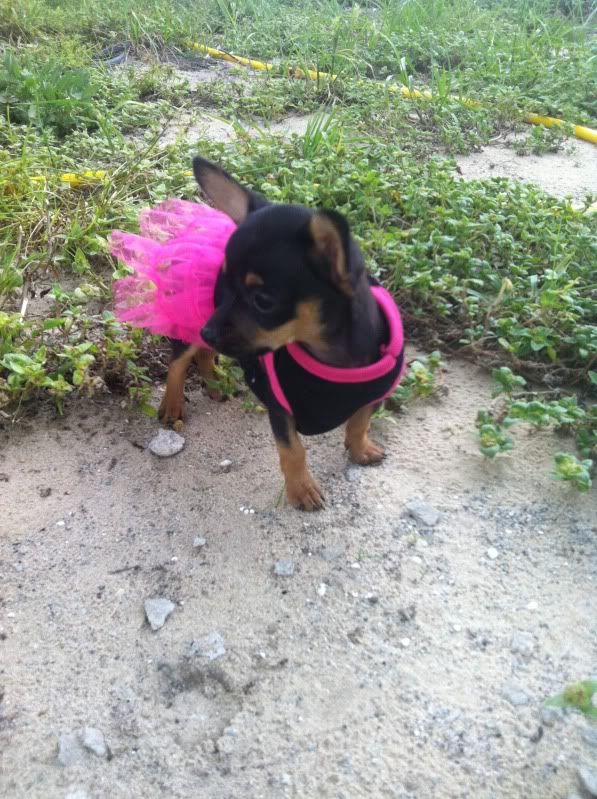 She weighs nothing... (somewhere between 1 lb, 4 oz - 1 lb, 8 oz )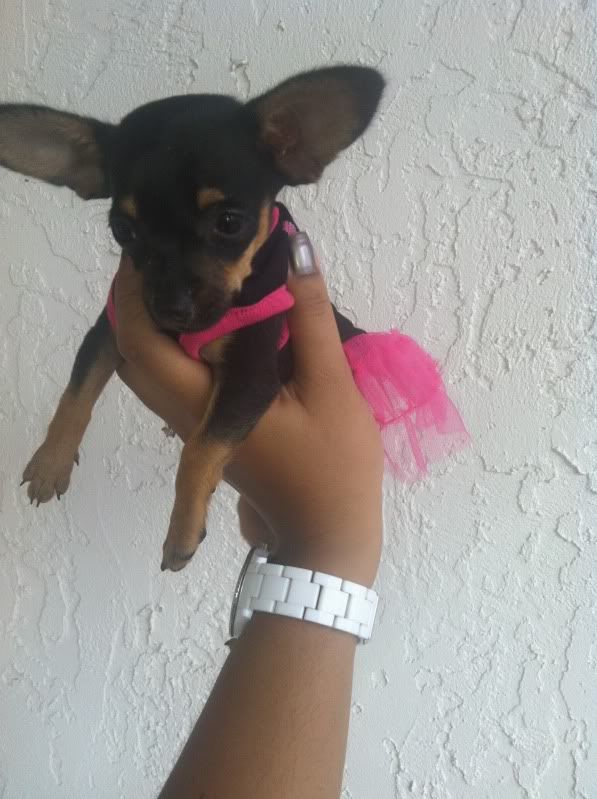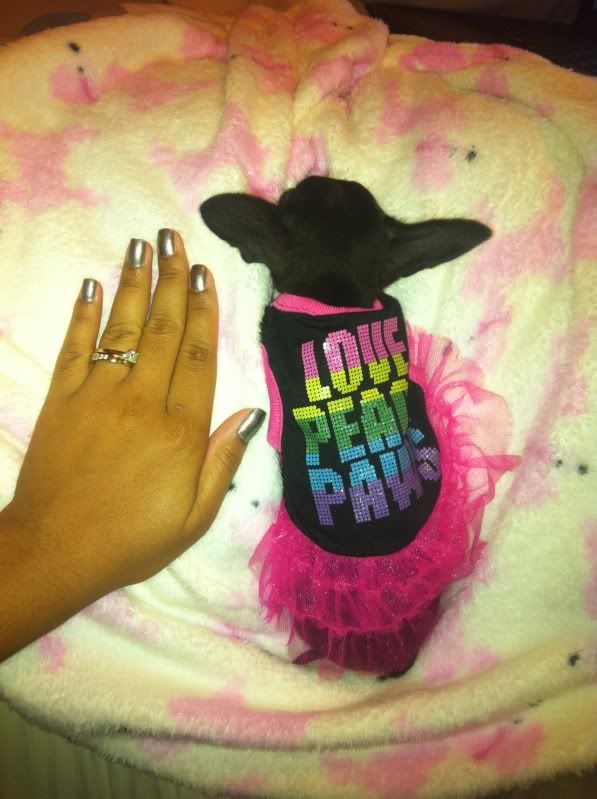 nite-nite time!!