Discussion Starter
•
#1
•
Hello all... well here are photos as requested!
Indy is my beautiful smooth coat fawn boy. He is such a prince... will have to capture photos of him sitting sometimes... he crosses his legs!! Hehe...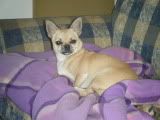 Scout is our newest addition... she only came home about two weeks ago and already she's slotted right in. She's a long coat tri-coloured... I just love the brown in her face... I hope it doesn't disappear.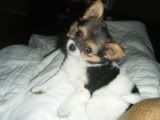 Indy and Scout wrestling...
The kids watching Benjamin Button
A Kiss For my Big Brother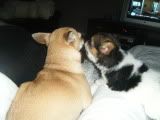 Hope you guys like the pics... and I'll be on here as often as possible... I am already a huge fan!