Discussion Starter
•
#1
•
I posted a while back about getting a rescue chi. She had lots and lots of medical problems so the fosters decided to keep her, even though I said I was willing to pay for medical expenses with her. I was so in love because she was a chocolate and white and that has been my dream chi forever.
Well long story short I got a little chocolate and white chi girl today. I must have missed out on the other one for a reason. This girl is adorable! I am so in love already. I'm naming her Kashi. My sister was looking up japanese words and kashi was supposed to mean pastry or snack. And I like that its a health food brand too lol.
One question: She has green/tan eyes, will they stay that color?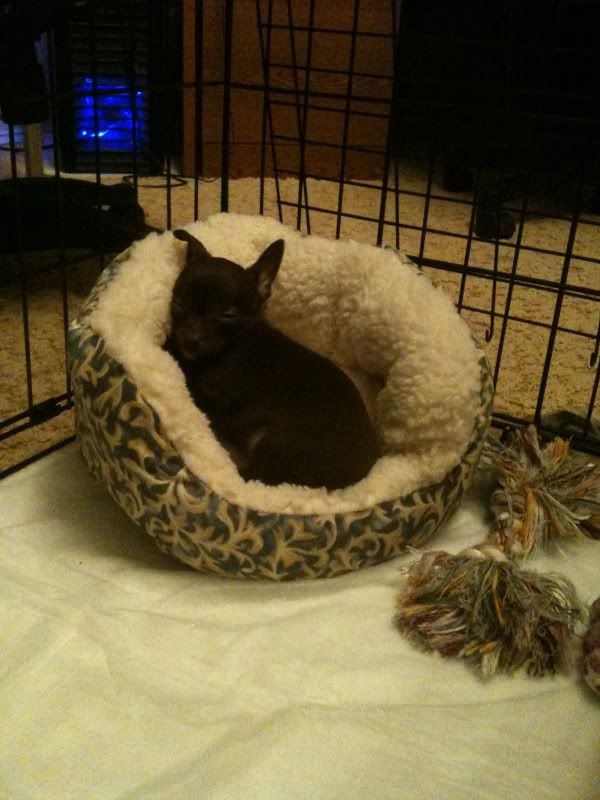 In her ferret bed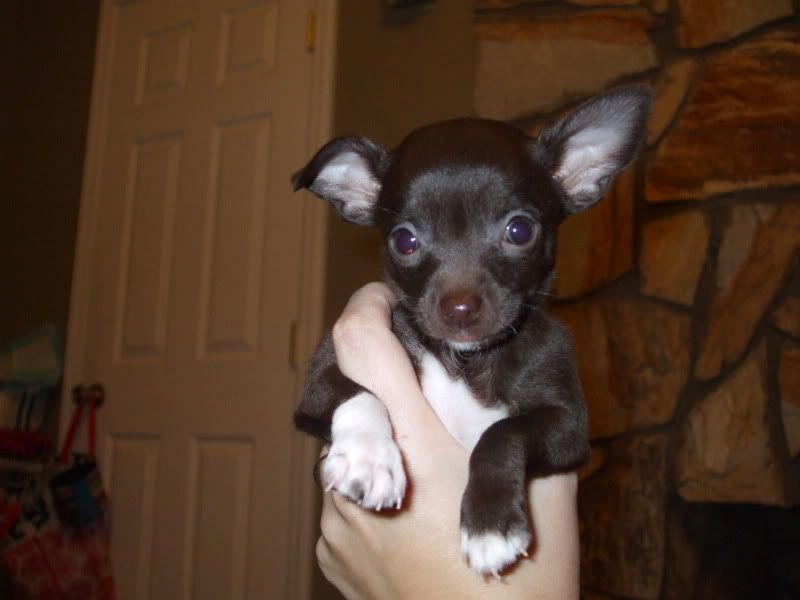 My bad photography lol