We picked up our new foster Chi Pia tonight! She is ADORABLE. Much smaller then I expected. Not sure her weight yet but she is smaller then my lil Izzie! She was SUPER scared and very submissive when I went to pick her up, with her lil tail tucked all the way under. But as soon as I got her home and she saw the girls she perked up! She is still super submissive and quiet, but it's to be expected. She seems VERY into food though, I am sure that is true with most rescues though...
Her ears and top of her nose are all dry and irritated from the flies bothering her when she was locked in the cage while being bred out at the puppy mill. She is going to need to get all her teeth out from bad dental hygiene and bone loss, probably next week, and I think spayed at the same time. After she recovers from that she will go up for adoption. Probably a month. I miss her already!
Now for some pics!
All 3-
Hubby giving her belly rubs-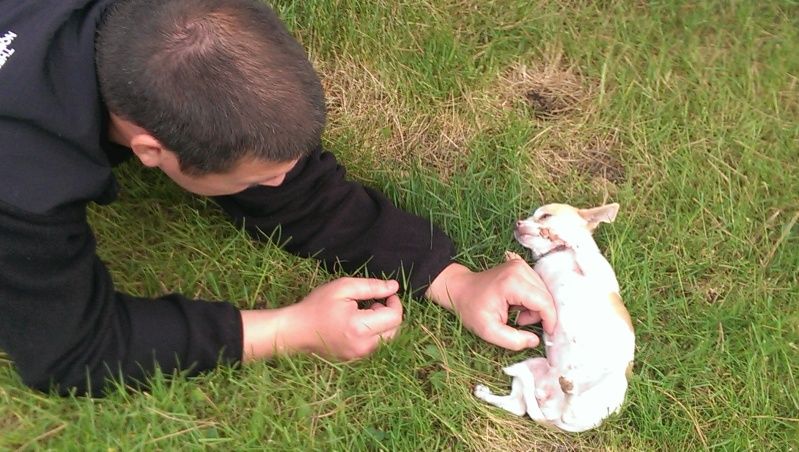 Her wanting hubby to pick her up-
We just got home like an hour ago, so I am sure I will take better pics once they all get settled. My girls seem to be taking to her great though.