This is the chi (mix?) I got yesterday. He's such a sweetie!
He's about 10 months old, and around 10-11 pounds. (Haven't exactly weighed him. Vet paper work says he was 7.5 a month ago!)
He fit right into my family like he's lived here his whole life!!
Does he look like a mix? If so, with what?
Every time I go to take his picture, he gets that "look" on his face...other wise he is actually quite happy looking!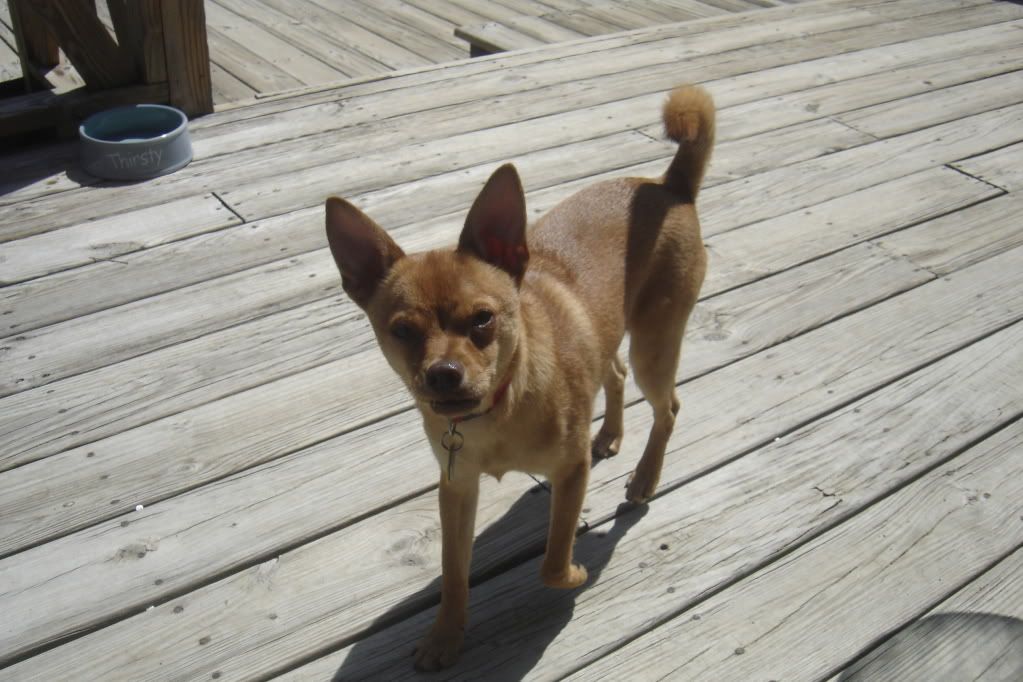 He's such a wonderful little guy!!