Discussion Starter
·
#1
·
Introducing Remington, aka Remi!!! He joined Harley and I about 6 weeks ago. He has kept me busy!!! He is about a year and a half and has been a little more "puppy" than I was expecting but a sweetheart with just a little devil lol!! He was adopted from the same rescue that I adopted Harley from 6 years ago. He was a stray, can't believe someone could let him go and not search high and low for him but I am happy to have him, Harley is less than thrilled but tolerates him better than I expected!
Here are a few pics of the new man, with a little Harley thrown in:
A pic from the rescue.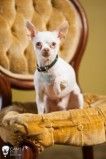 My boys, relaxing.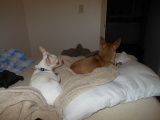 In the car.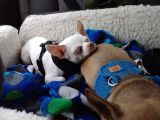 Remington: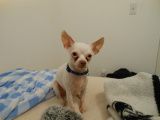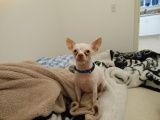 Harley: