-UPDATED with pics- Is there a way to tell if your Chi is gaining too much weight?
I switched Peebo over to ZP and he loves it but he is starting to look different, I guess the only way to describe is he looks more "solid" I used to be able to feel his his ribs pretty easy, now I kinda have to press on him to feel them.Also his chest/back is alot wider I can still feel his backbone but I just want to make sure I am not over feeding him. He is eating a cup a day (half in the morning and half at night) with treats in the afternoon (used for training). He is almost 9 months old and everyone thinks I am over reacting a little but I just want to find out if there is a way to tell without weighing him (i dont have a scale) the last time I went to the vet he was almost 7Lbs. I just remember that I had read here somewhere that you should be able to feel his ribs or something like that, I just dont want him to be overweight.
You can kinda see his "roll" right above his shoulders in the first and fifth pic, sorry I took these with my cell phone took me like 20 mins running after him trying to catch him not moving.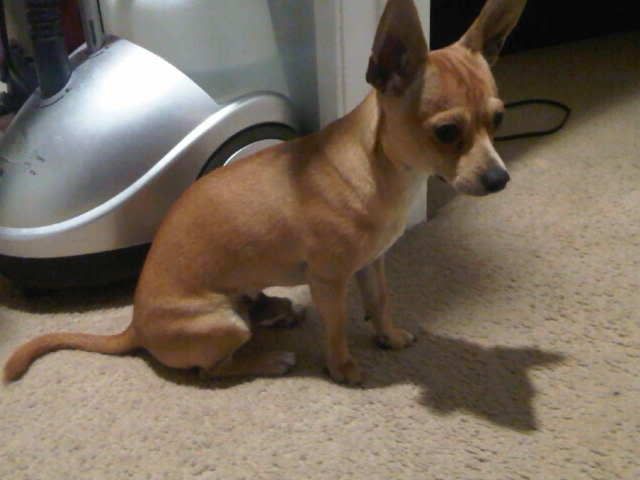 This is the second day we had him not relevant I just like the pic