Discussion Starter
•
#1
•
I wanted to introduce Isabella Marie to you all. She's not mine
lol but she is my cousin Kim's new puppy. She got him a week after Gizmo passed away. Her brother came over and surprised her with him. Which was very nice. As some of you heard me say they are going through a very hard time right now with her mom having cancer and Kim has really bad panic attacks and can't leave the house at all. Gizmo was her only company when my Aunt Linda goes and gets long chemo and Gizmo was her baby!!.....so if this was any other time they would not have rushed out and got another dog so quickly...so just in case anybody is wondering why she got another so soon I wanted to explain it a bit. Gizmo meant the WORLD to her! Bless him.
Here are some photos of the little cutie! We went to visit her yesterday for the first time and she's to die for! She's so sweet too. It was so sad going over there and not having Gizmo jump on us ...he really loved Joey too. So sad without Gizzie
BUT here are some photos of the sweet girl.
Joey & Isabella! Aw Doesn't he look sweet with a puppy...I think we need 1 more too....LOL (Believe me I was giving a million hints while I was there hehehehe)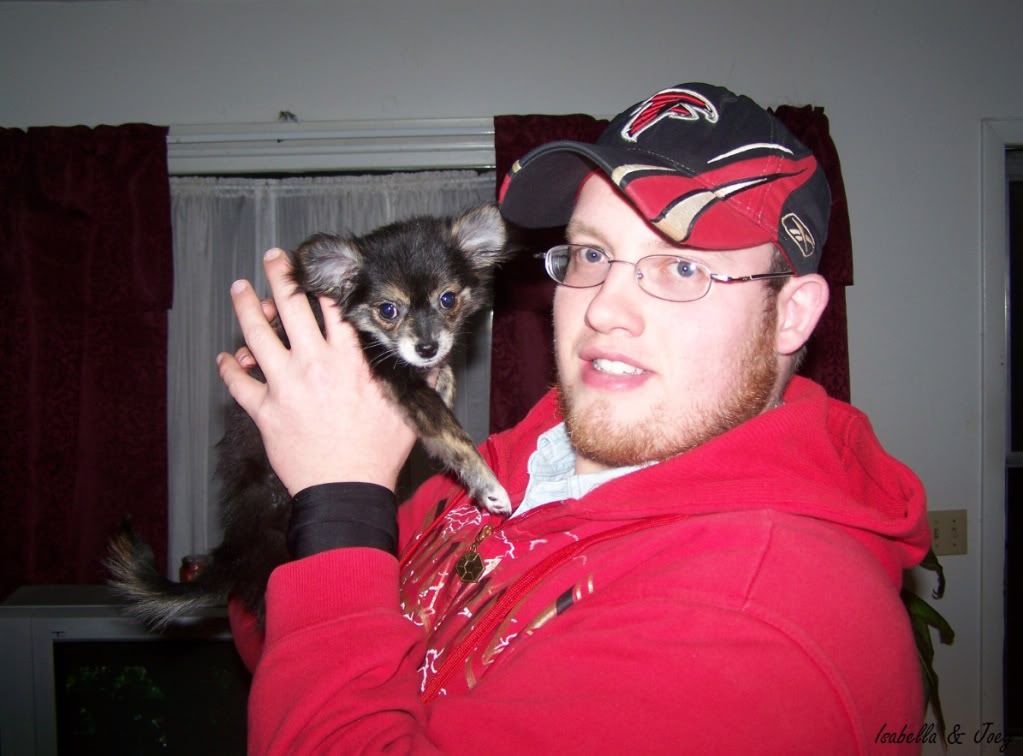 Hi's eviebody I's is widdle idabewwa!!!
I's is so cute mys Aunt Kerri twied to stowen me's twee times!!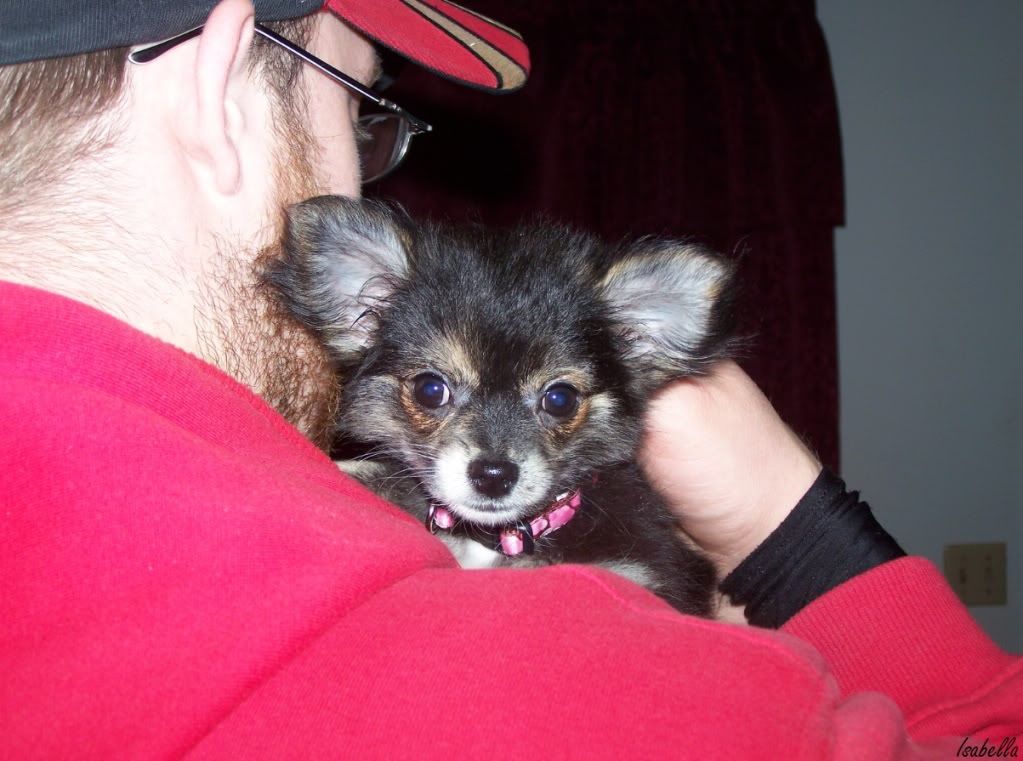 Buts I wubs my mommies so I tay wit her if dats otay!!!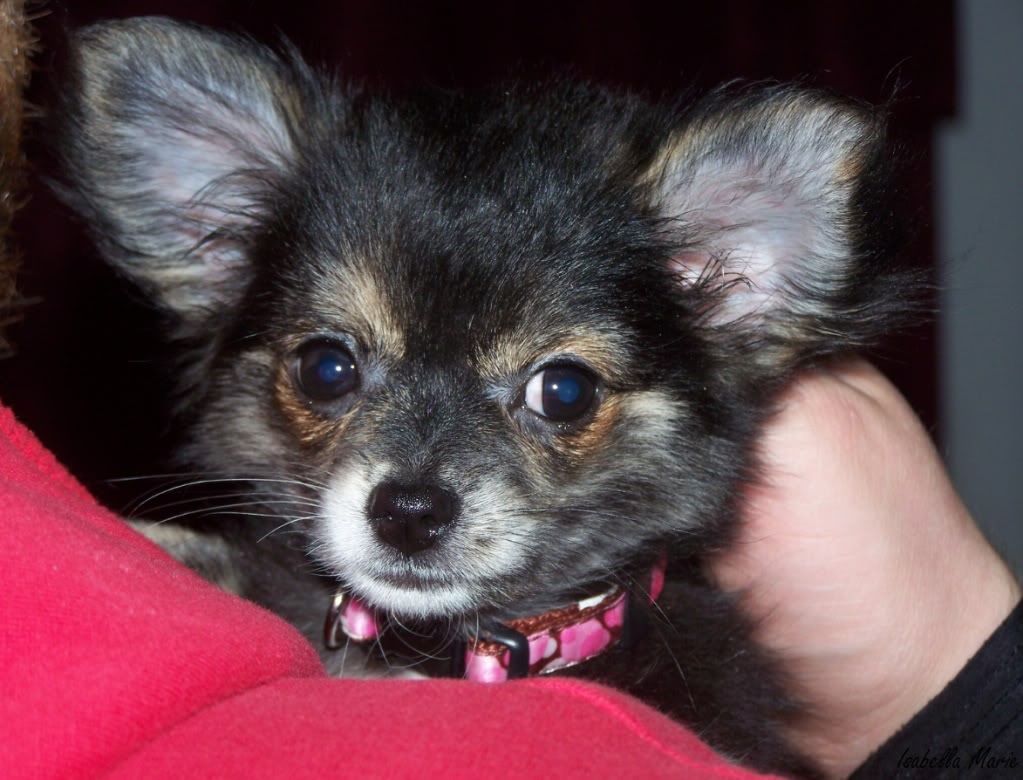 Byes eviebodies ands I hopes you wike my pink sweadder!!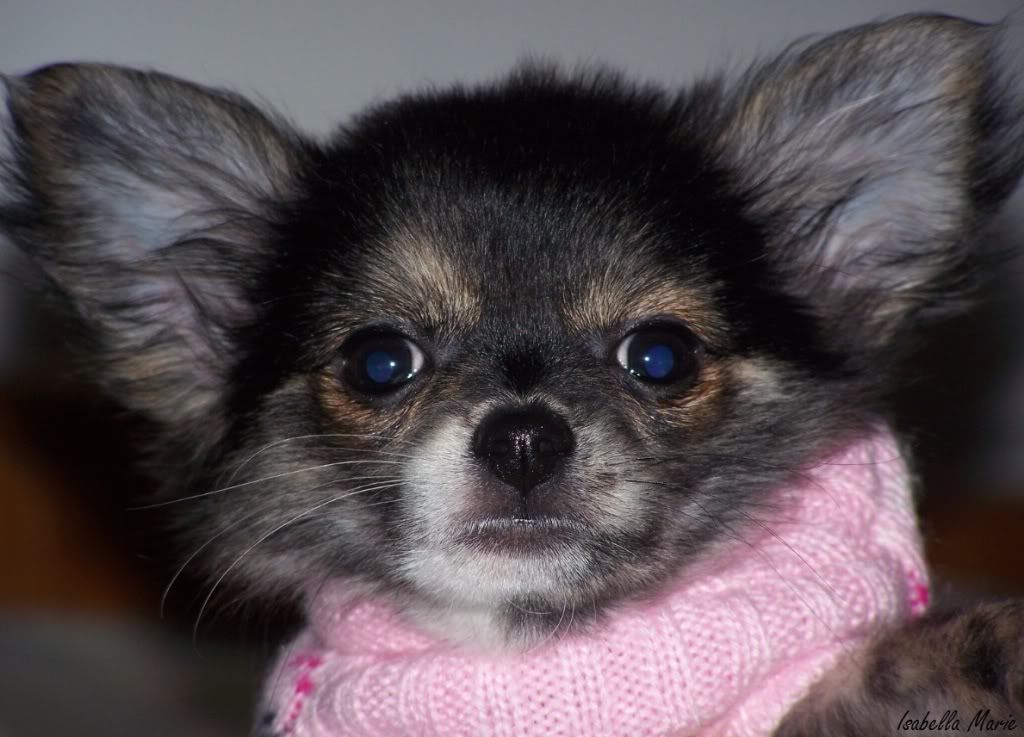 Dis is my brudder Gizmo! I's never gets to meets him but mommy tell mes all about hims!! He's in Heaven now. We wub Gizmo!! :love2:
​