well I got up at 7am fed horses, quickly ran into Tesco's and got home for 8.40am, jumped itn he shower and had a small bowl of cereal, its then 9.10am... I can't wait till 9.30am so I phone the vets to be told I can pick Jake up immediately..
I jumped into the car and forced myself to drivce carefully, can't be risking an accident when I have Jake to pick up.
I sit in the waiting axiously waiting, the sound of every second on the clock ticks away, then my name is called.
Jake is brought to me, his tail is down, he looks worried and sore. A huge bandage encases his little leg and a slow releasing mophine patch is on his side. I am so pleased to see him, I wrap hm in his red SV blanket and take him home.
I cook him some lovely white cod and add his mediaction, Jake loves it and after a poop in the garden Jake settles down.
He does whimper now and then and when I stroke him he looks really worried. I guess he's still in some pain and worried he'll get hurt.
Its a long slow recuperation period and for 0-6 weeks he is only allowed in the garden on a leash for a few minutes to poop and pee.
So here he is,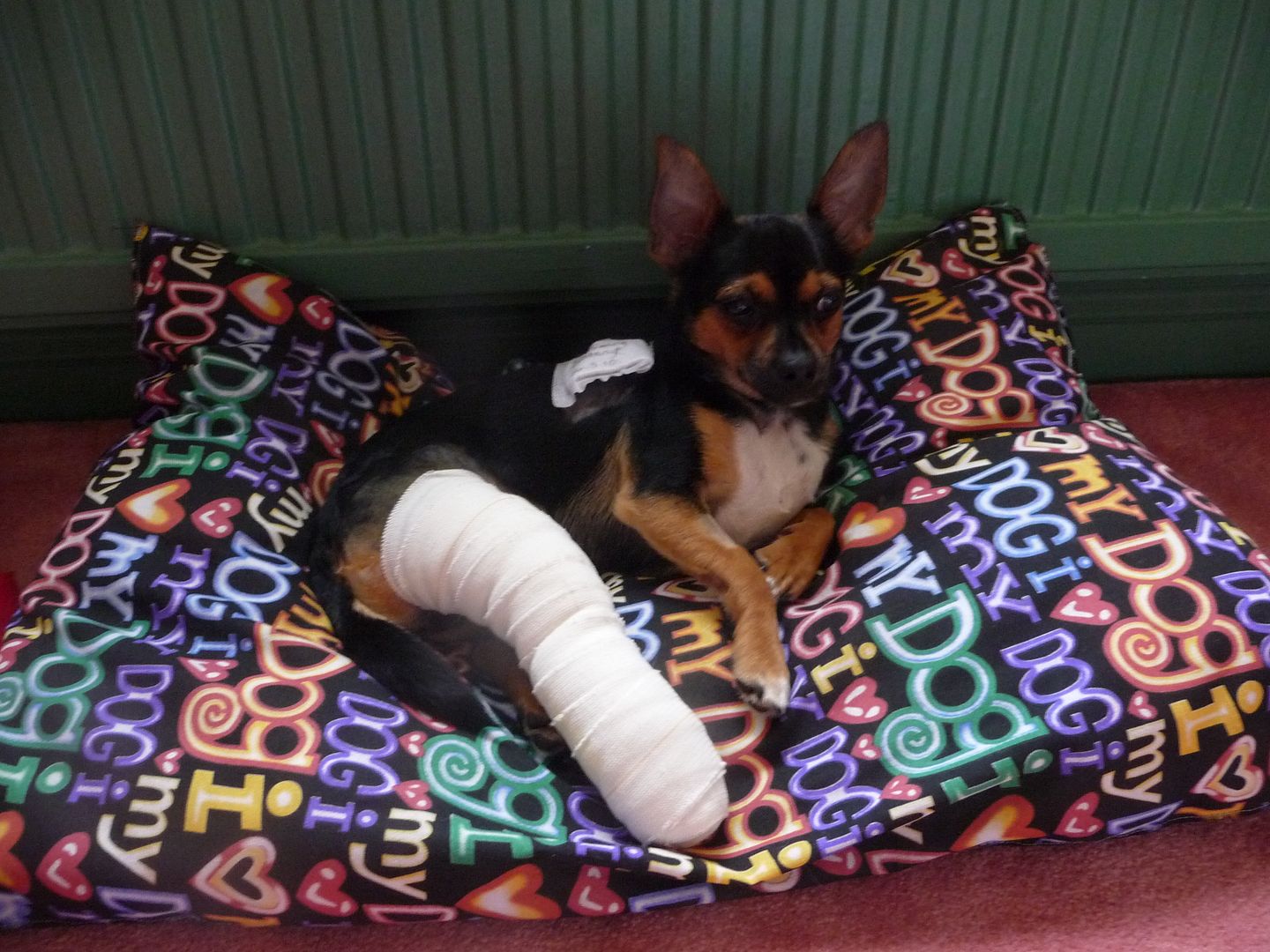 Cn you see his worried expression? Jake is sleeping now on his SB cushion next to the radiator suggled up with his SV Blanket.
It so nice to have him back home.
Deme x