Discussion Starter
•
#1
•
I can't believe I've been away from this forum for so long. My life has been extrememly hectic, but hopfully I can now spend a little time online. For those who don't know me, I have 3 wonderful chi's. We got Chloe for our daughter. I had contacted a couple breeders before I found Chloe. Eight weeks after bringing Chloe home, I fell in love w/ Sophie when a breeder contacted me about her. A year later I added Sarge to the group. Sarge and Sophie have the same mother (now retired), but both took on their father's looks (and size).
Chloe is almost 2 1/2 and weighs 3 lbs, 10oz
Sophie was 2 in Nov. and weighs 2 lbs, 2 oz
Sarge was 1 Dec 29th and weighs 4 lbs even
Here's some of their latest pictures.
Sarge, Sophie and Chloe (before a nail trim)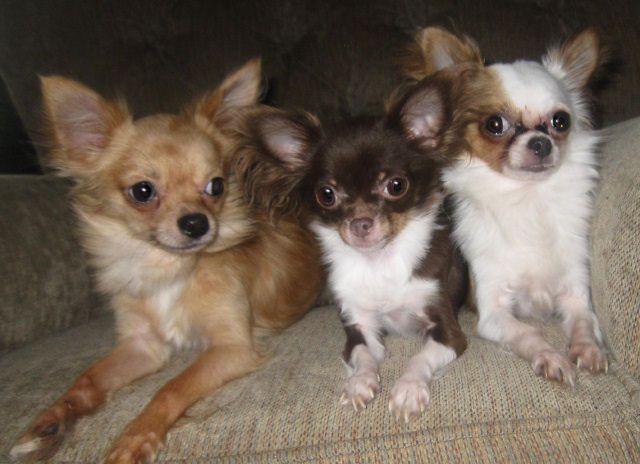 A little late, but these were their Christmas photos.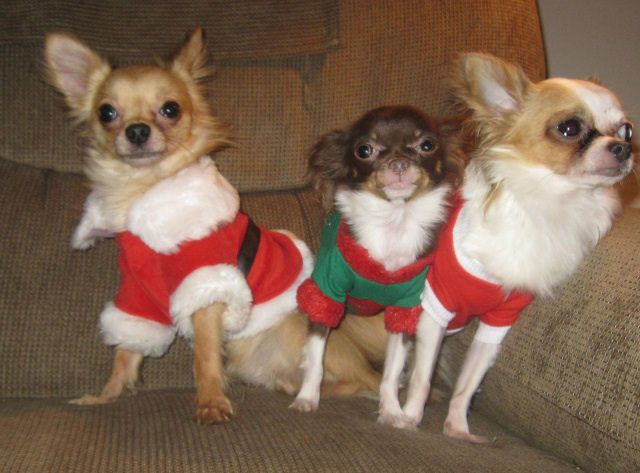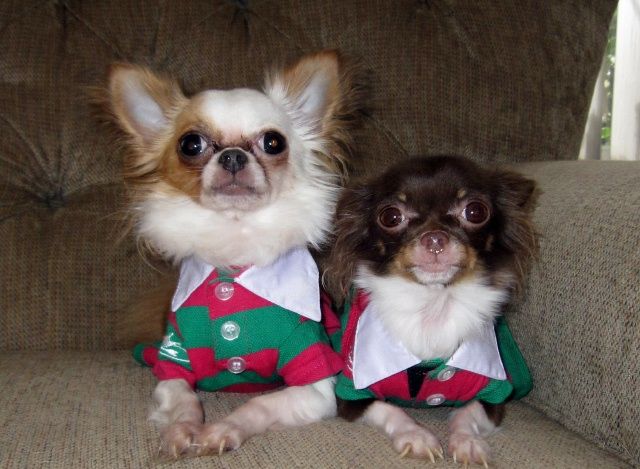 This is Sarge at 1 yr wearing his football sweater. His right eye still has a little blue from the blue merle in his line.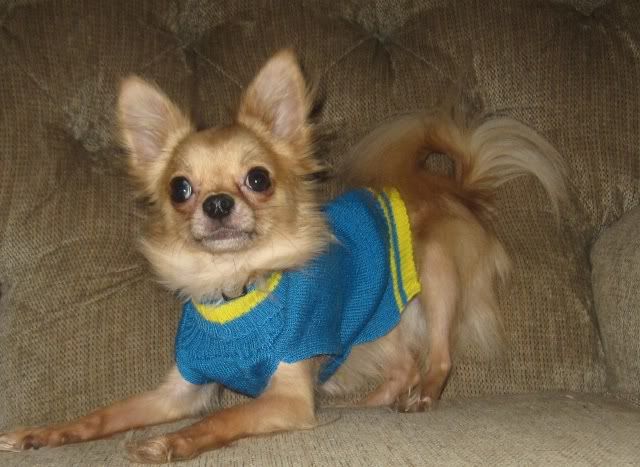 Thanks for letting me share.