Discussion Starter
•
#1
•
Today is Mimi's 2nd birthday!! Yay! But it wouldn't be fair to post her a birthday thread without acknowledging Lola's and Mojo's birthdays that have recently passed!! With 3 weddings this past summer/fall (one being my own), honeymoon, and some family fun, time has gotten away from me!
Wishing all my munchkins all the best, long, healthy, and happy lives!!
Mojo turned 6 on November 3rd! He is such a sweet and kind little man! I can't believe he ended up in a rescue but at the same time we are so lucky to have him!
Lola Bear turned 6 on December 18th! We fell in love with her when she was 18 days old online and she has been with us since she was 8 weeks old. Although she is my independent diva, words can't explain how much I adore this little angel!!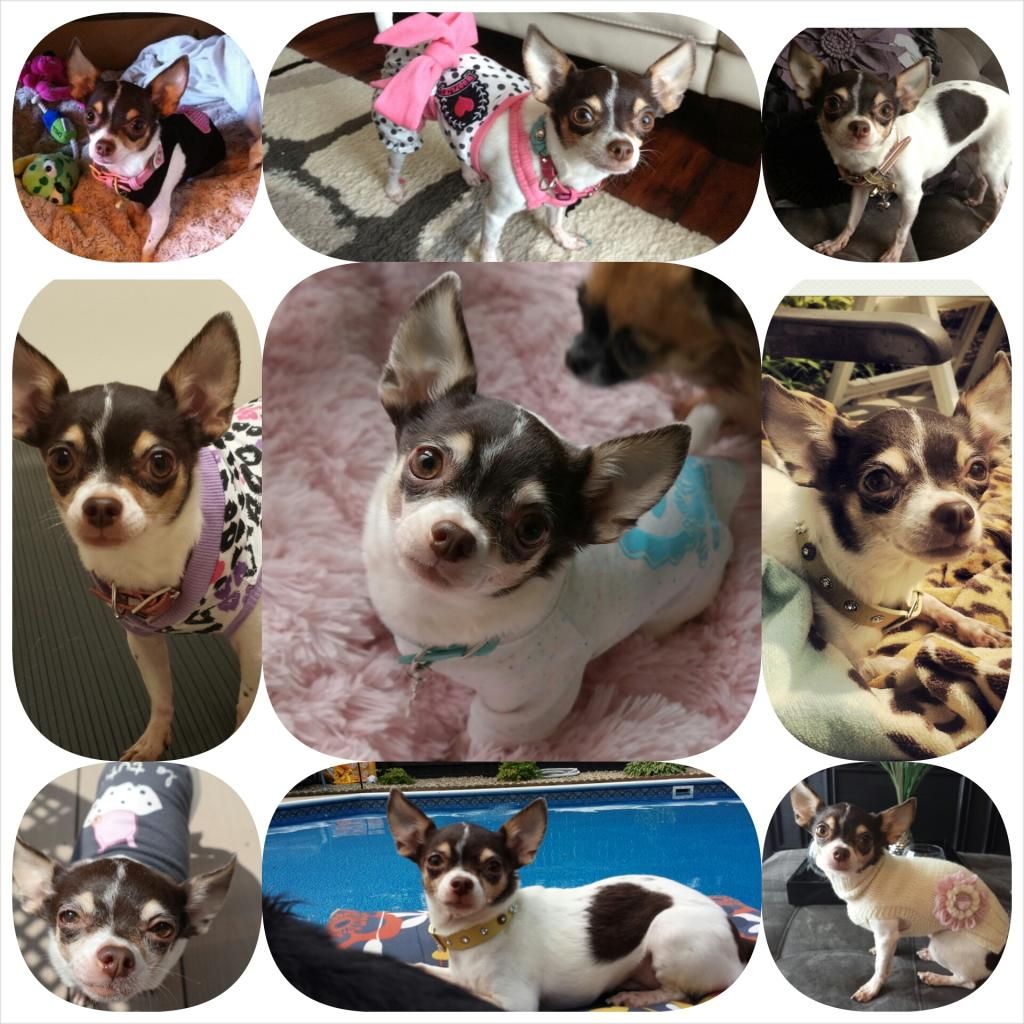 And finally Miss Mimi turned 2 today! Seems like yesterday she was a tiny little fur ball chewing all of our trim and carpet, lol. We weren't sure if we were ready for chi #4 but couldn't imagine our lives without her! She is my cuddle bug, shadow, and sleeping partner (she sleeps on my head on my pillow). She is just a loving and affectionate baby girl, kisses us to no end!