So we got Izzie a Thundershirt. A grey one at first. And when I tried it on her, I couldn't get it tight enough. It was all the way tight, and still not tight enough! I was talking to Kristi (flippedstars) and she has a pink one for her lil Oakley who is smaller than Izzie, and she could get it tight enough on her, plus room to tighten more. So we were confused. Well we got her pink one in the mail, and it goes WAAAY smaller. It has WAY more room to tighten around the chest/waist and the neck. Crazy they are so different. Anyways, thought I'd post some pics for you guys, in case you run into the same problem!
She is 3.9 lbs and has a 7 inch neck and 11 inch chest, for reference.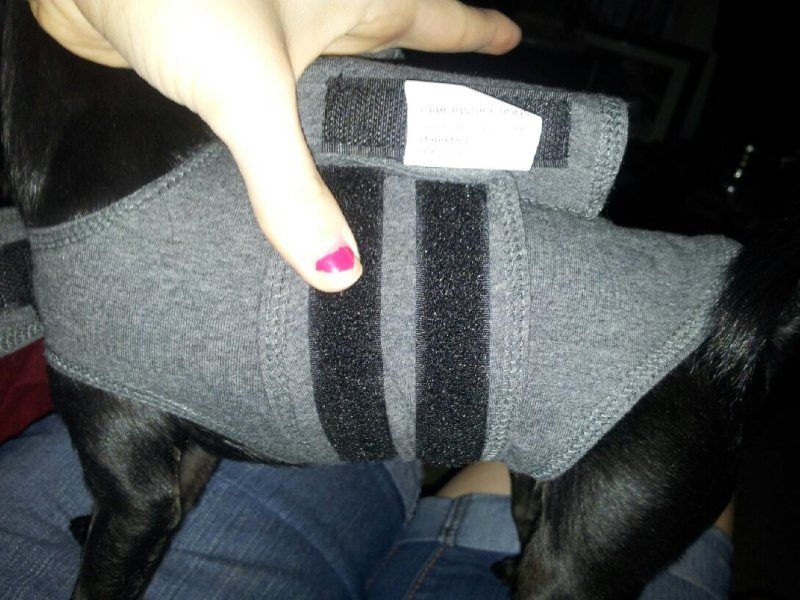 And a pic of Bella so she doesn't feel left out..