Hi everyones
My mummy took mees to another show today and I was so good and we went in lots of classes with lots of other dogs and I was good coz I never tried to chase them.
Our first class was
Most Hansumest Dog.. Now I know I was the most hansumest dog their but I let other dogs win to make them feels gud. The nice lady said I was cute.. cute hey... cute is for girlies I am dapper..
So heres I am really trying hard to get mummies attention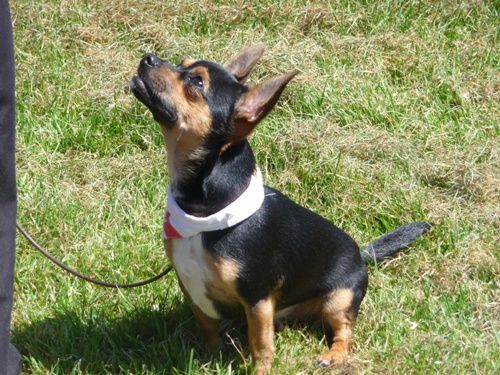 Ok mummy not looking so I is gonna investigate, wots over there
No ones looking at mees, hey looks I do tricks, cans walk on my back legs
Its weely hot today so mummy bought me an ice cream sandwich from the nice man in his big van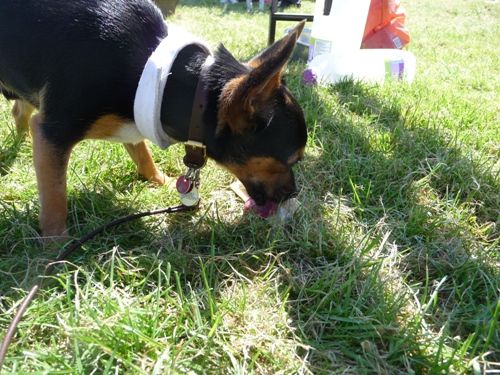 I'd share but its weely yummy
I was in 8 classes today so I's work very hard to be good, mummy says shes very prouds of mees and I am a very good boy.
After the show we goes to see horses and mummy put me in a bucket of water coz I was hot and panting... mummy says was to help cool me down . I no like water but it did cool me down.
I am so tired now I just wants to sleep
Luv Jake x
ZZzzzzzzz