Discussion Starter
•
#1
•
Hello Everyone!
Was just curious.... I was reading up on merles and noticed that Jax has spots on him that look similar to this type of chihuahua. His ears have blueish/black spotting as well as the top of his head and throughout his body (tail, hind legs....)
His eyes are also blue in the center with brown on the lining it. I thought they were just in the process of turning to brown, but they seem to be a little more blue than before. Not a light blue, but a deep blue. He is 4 months and 2 weeks so I am assuming they will stay like this? Judging that they haven't changed at all, if any more blue...??
I took a BUNCH of pictures, the best Jax would let me.
Let me know what you guys think. Thanks!!!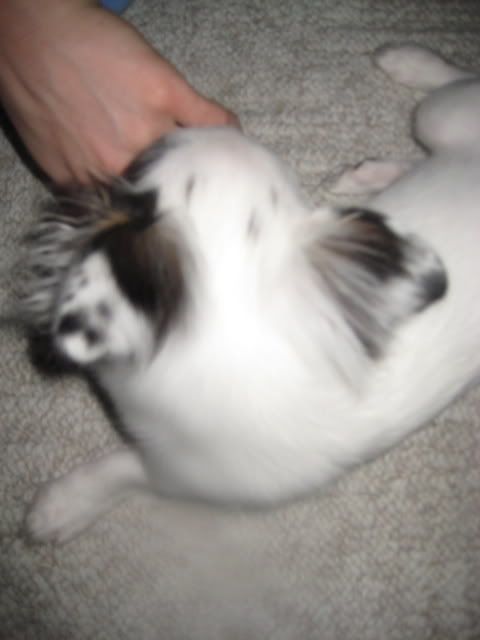 **From the back I think his ears look like butterfly wings....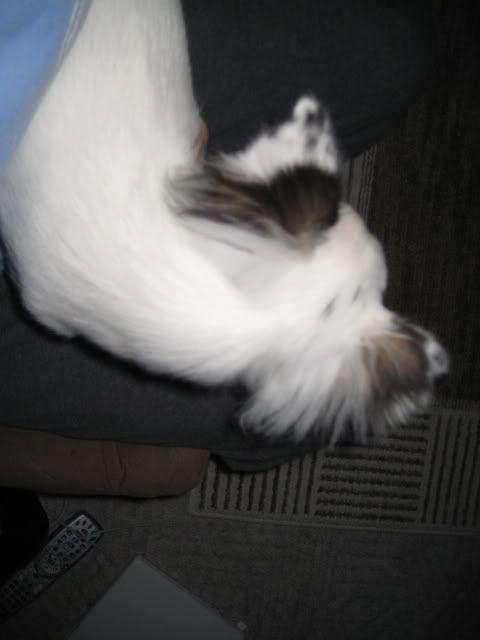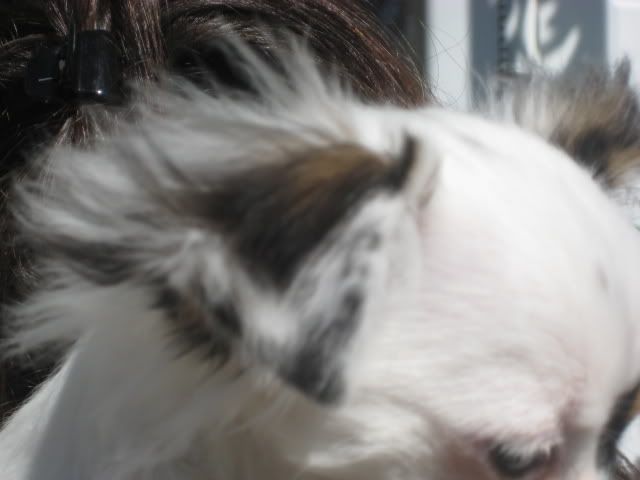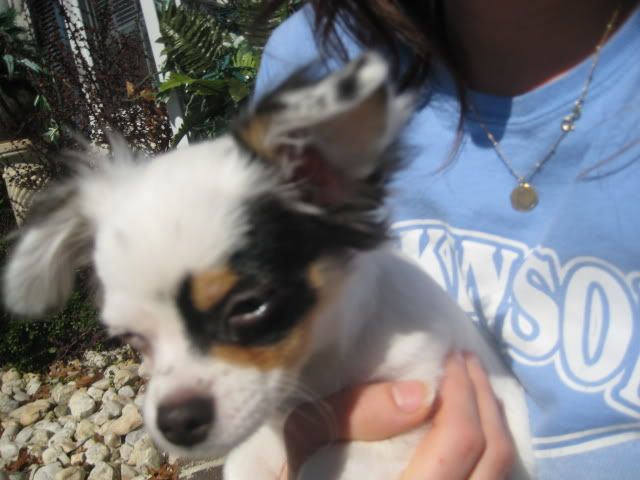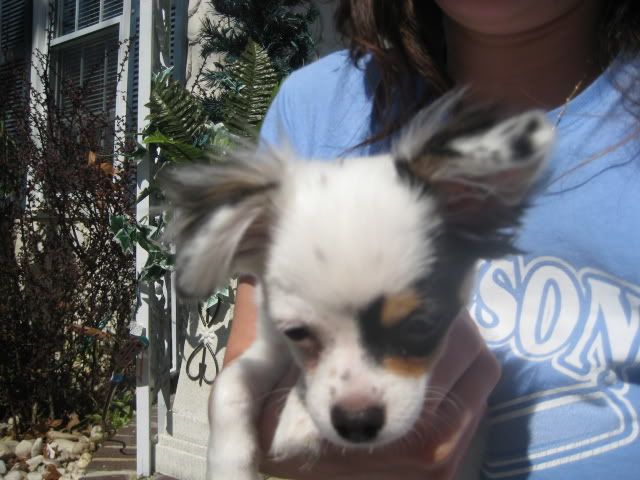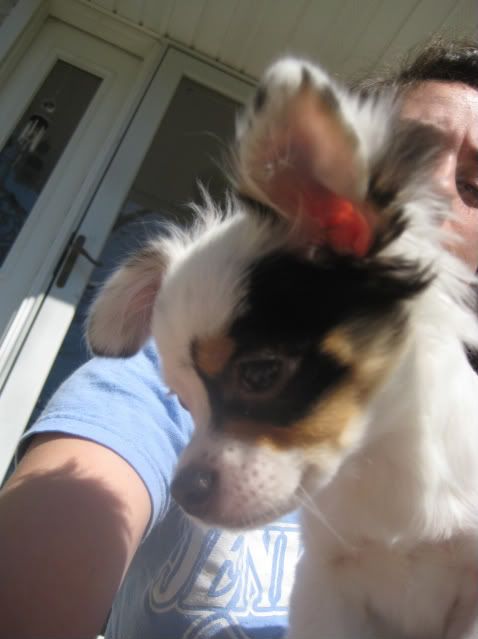 A spot on his hind leg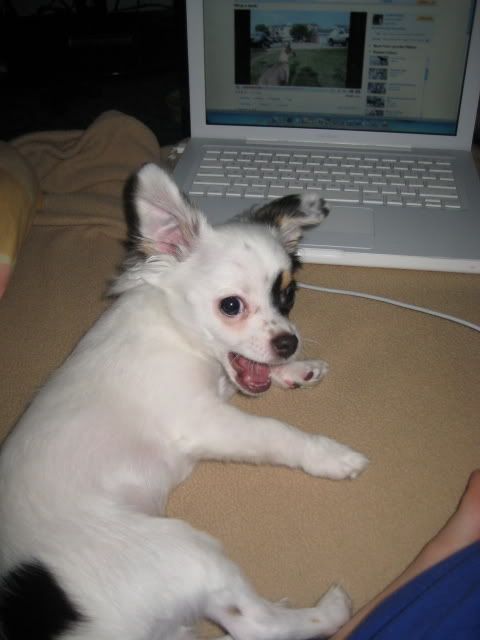 I tried to take a pic of his eye... best I could get