Discussion Starter
•
#1
•
Jaxx's new Red Rattler BB came yesterday. I haven't been able to take any outside shots with him on it yet but he was modeling it for his daddy last night. Jaxx seemed to know that the package was for him the moment I walked in the door. He kept pawing at the package while I was opening it trying to help me. He even put his nose in the envelope before I put my hand in it trying to figure out what was in it.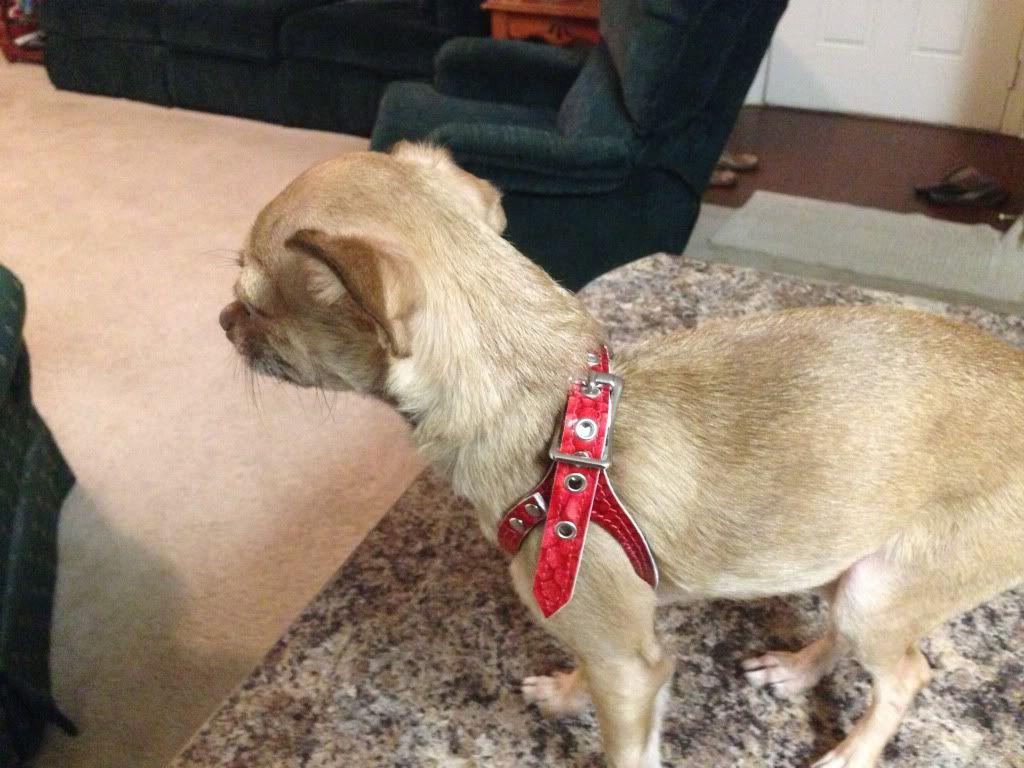 A bit fuzzy but Jaxx was looking for a treat since he was posing so well.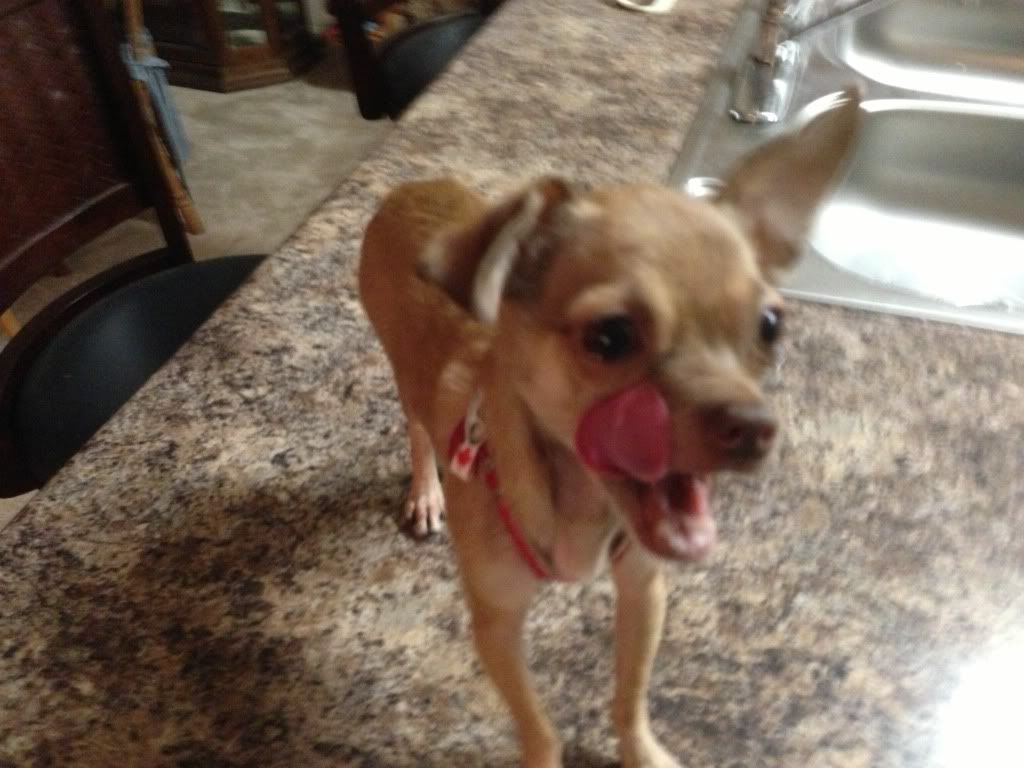 I thought at first that they had sent me a 3 because the buckle is bigger on this one and the leg holes are a little bigger than the natural one as well. It says it is a 2 though. Since it isn't the untreated leather like the Natural one it seems a lot bulkier too but I think that might just be because it needs broke in.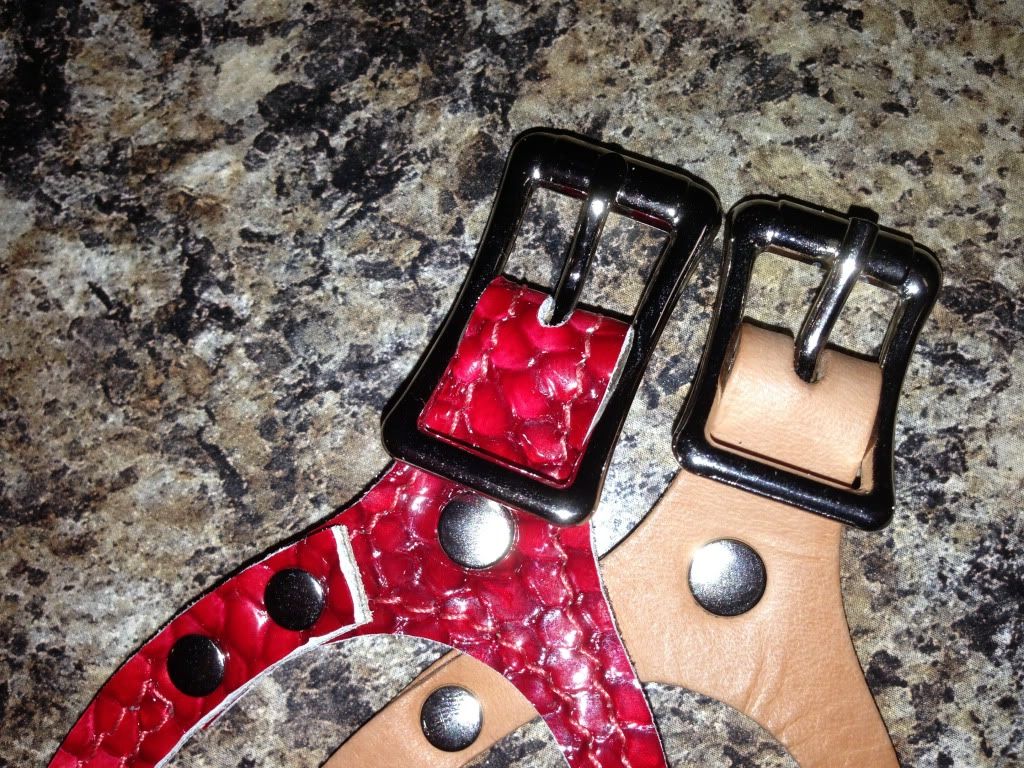 Here are some other pictures of Jaxx I found on my camera. I never use my camera anymore since I got my Iphone but I thought these were cute so I wanted to share.
Jaxx is inside the dug out at the baseball park with me while his daddy practices disc golf. He would not leave my side but he wouldn't take his eyes off of hubby either.
Good morning....I love you too Mommy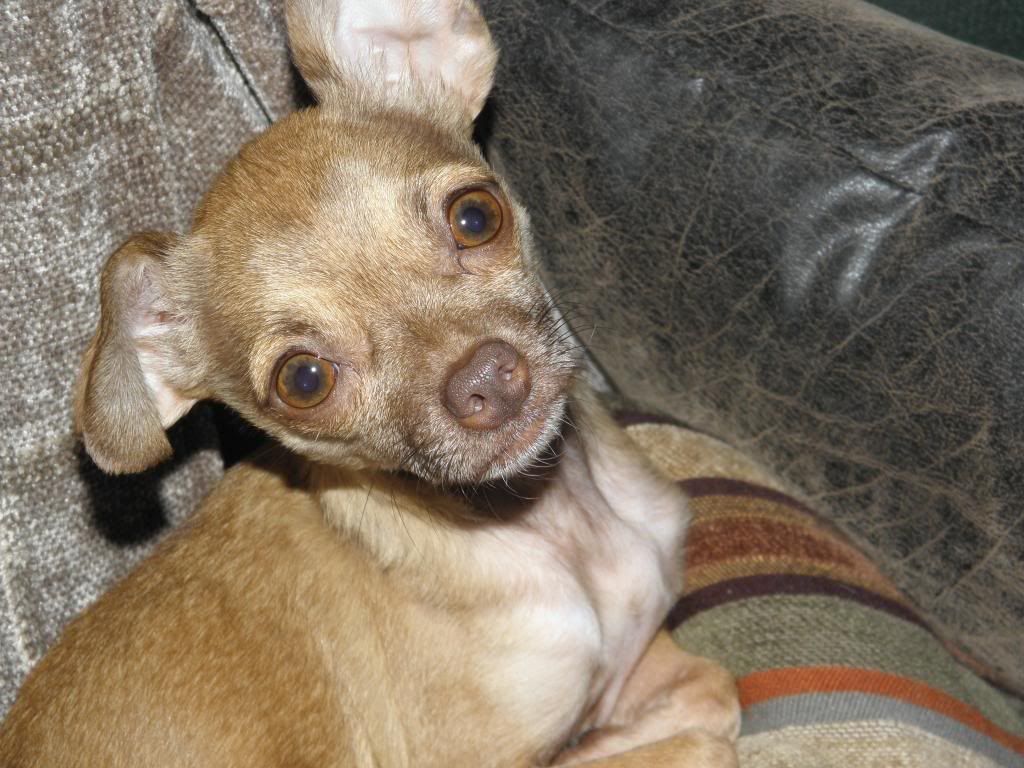 I am tired of posing. Can we put the camera away?
Fine, I will close my eyes and the camera will disappear