Discussion Starter
•
#1
•
Can't let this weekend go by without making mention of the fact that Jazz turned two yesterday!
Wow! Time sure goes by quickly. I remember SO vividly when I first rescued her at 11 weeks, and she was so sick and frail and so very, very tiny! (not that she's big now....as an adult, she's only 3 lbs 12 oz.) I remember how freaked out I was when my Vet told me that if I hadn't rescued her when I did, the severe upper respiratory infection that she had would certainly have turned into pneumonia, and that, combined with her poor nutrition and other medical issues and overall ill health would have killed her.
If, that is, her previous owner hadn't managed to do what she said she was going to do, and euthanize her because she didn't want to pay the pet deposit required from her new apartment! (which is why I rescued her in the first place, not knowing initially how sick she was.)
She's come a long way since then. She's in excellent health now, vibrant and feisty and beautiful. She's my special girl and I love her! :love4:
Here she is when I first rescued her. Some of the oldtimers on the forum will remember these images....those floppy ears and how little she was compared to Tango.
Then..............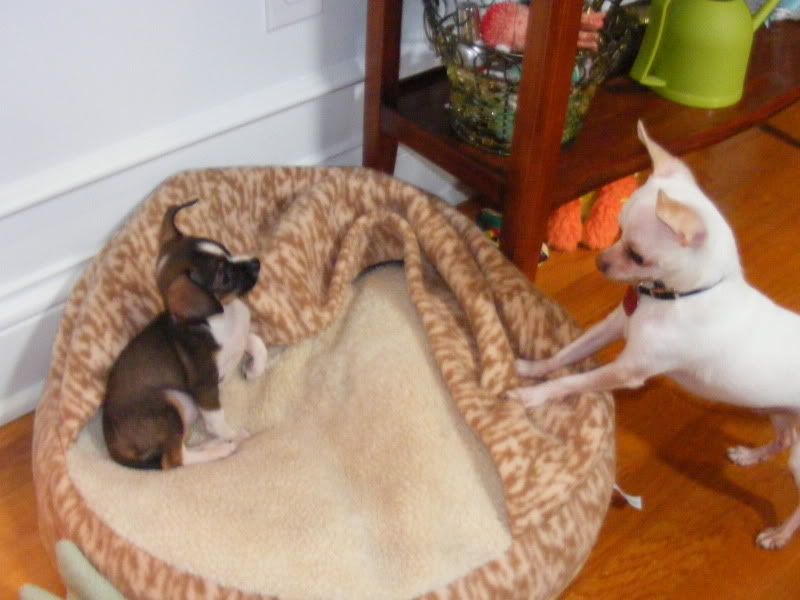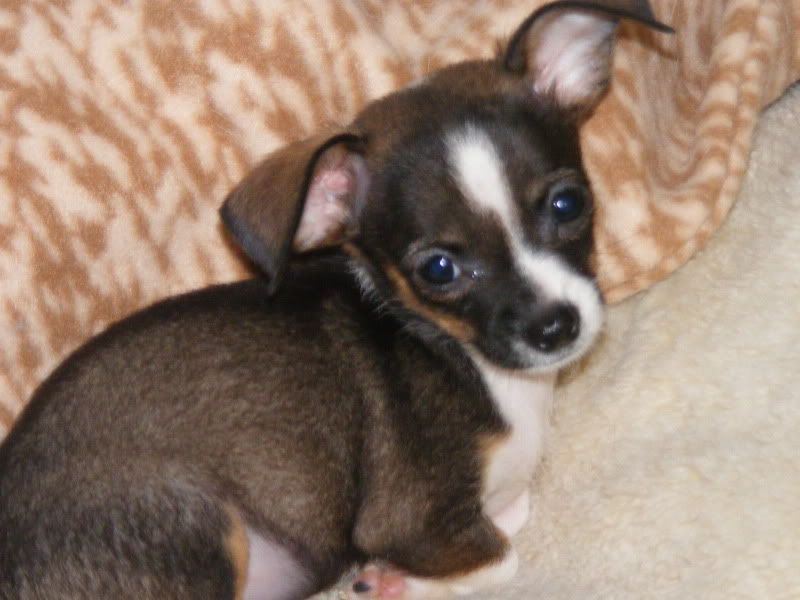 And now................