Discussion Starter
•
#1
•
These are actually pretty old pics but I finally got them off of my phone.
I was very sick one day so I stayed in bed, and Jet stayed in bed all day with me (sometimes I think he can sense when I don't feel well). That same day, our power went out in our building for a few hours. I decided to knit a little while I was there. I guess knitting is fun for everyone (the cat was playing with the ball of yarn too, but he doesn't let me take too many pics of him :sad
.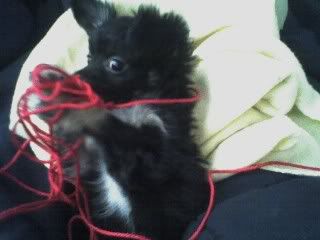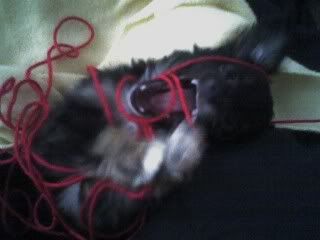 I took this after I gave up (and still couldn't watch tv :lol
...