Every once in awhile I take a pup to my office on a low key Friday. This is the first day Jewel came. She did great. She barked a bit at noises for a half hour or so but then settled right in. I had several people into and out of my office and she just observed quietly. I had a very small exercise pen set up for her. It was a great socialization experience. She was held and pet by many faculty and students. I'm very proud of her (she even did her business outside). She is 18 weeks tomorrow and 37 ounces.
It's fun here mom, when can I come again?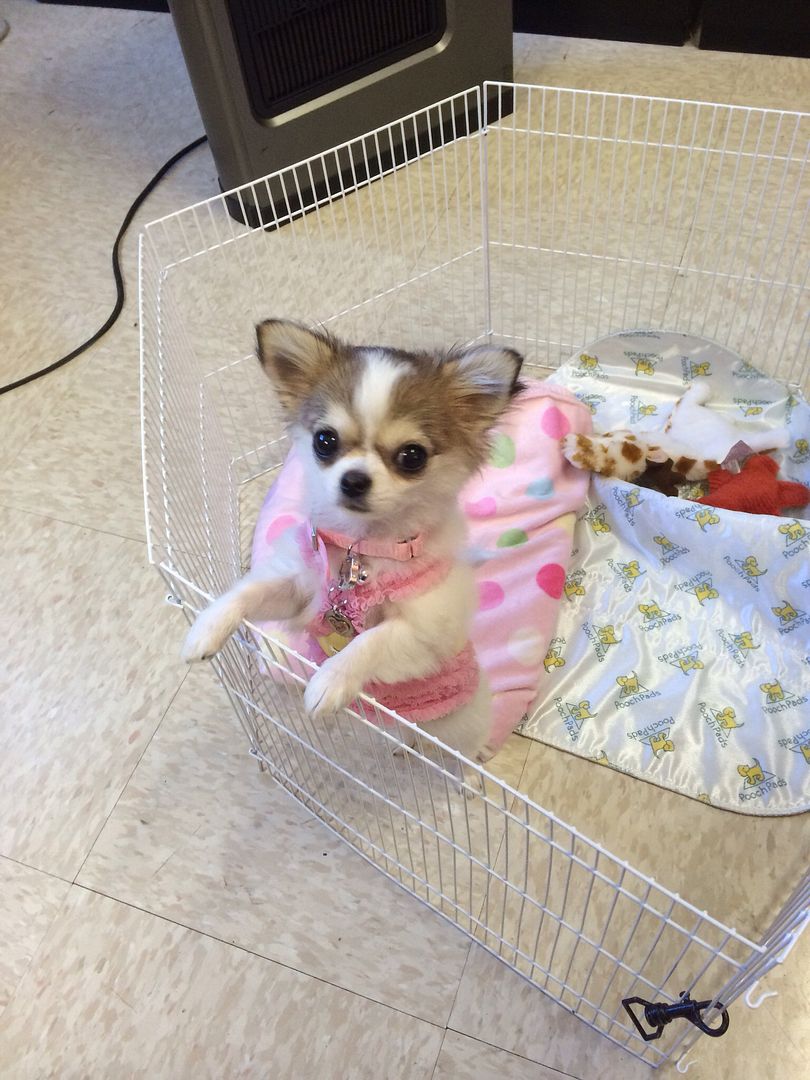 So fun I can't keep my eyes open anymore!