Discussion Starter
•
#1
•
Hi
guys
I've started some of my crew on a raw diet and i'm having some bumps in the road but i love it . so i've taken some pics for my raw blog. This i Juno eatting dinner the other night
p.s. please excuse the dirty blanet i didn't relize that juno had decided to try some "yummy" poop in her bed before i took the pic :foxes15:
Here's the other nights dinner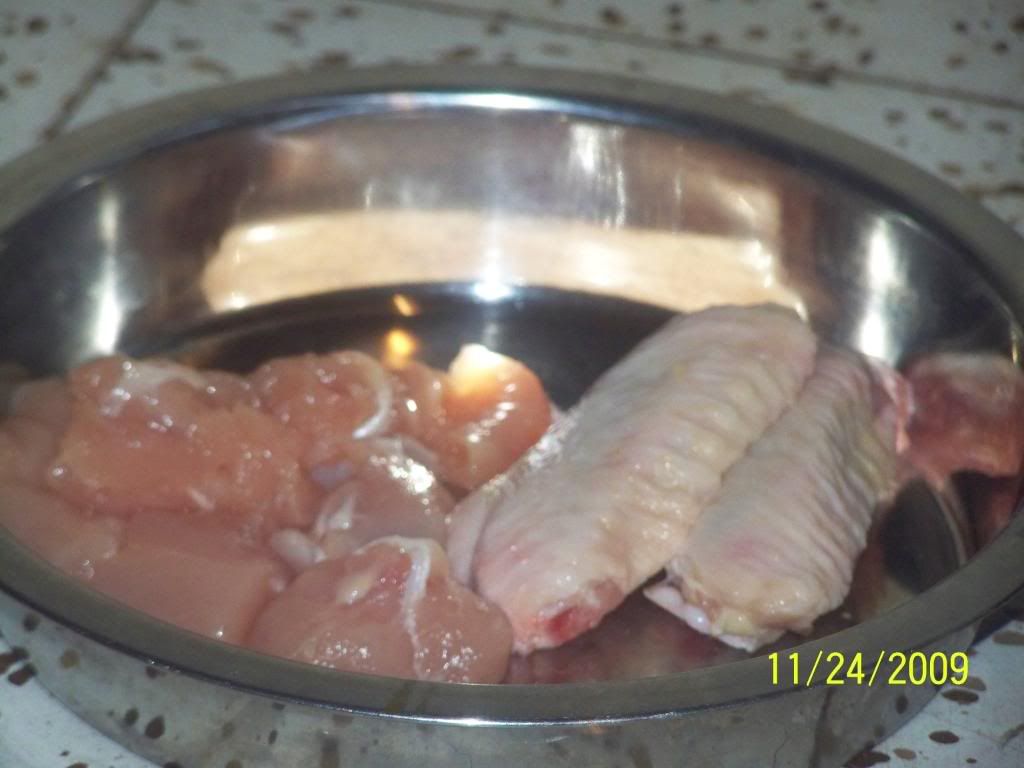 Juno say'n which one the kibble or the raw ???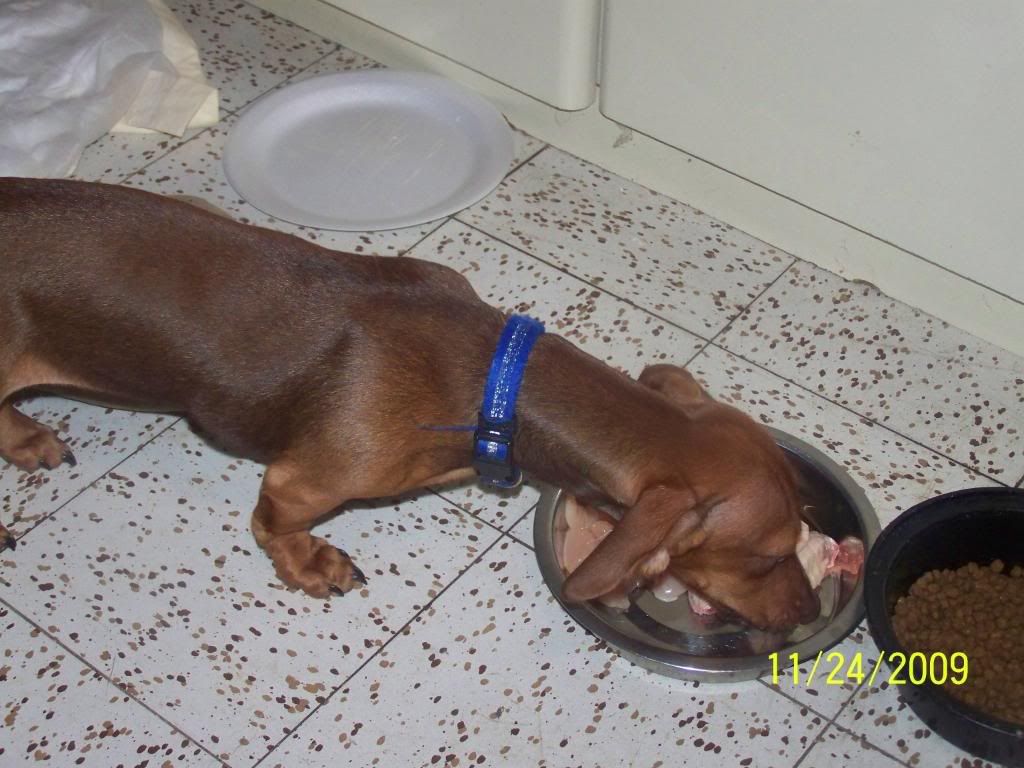 RAW IT IS!!!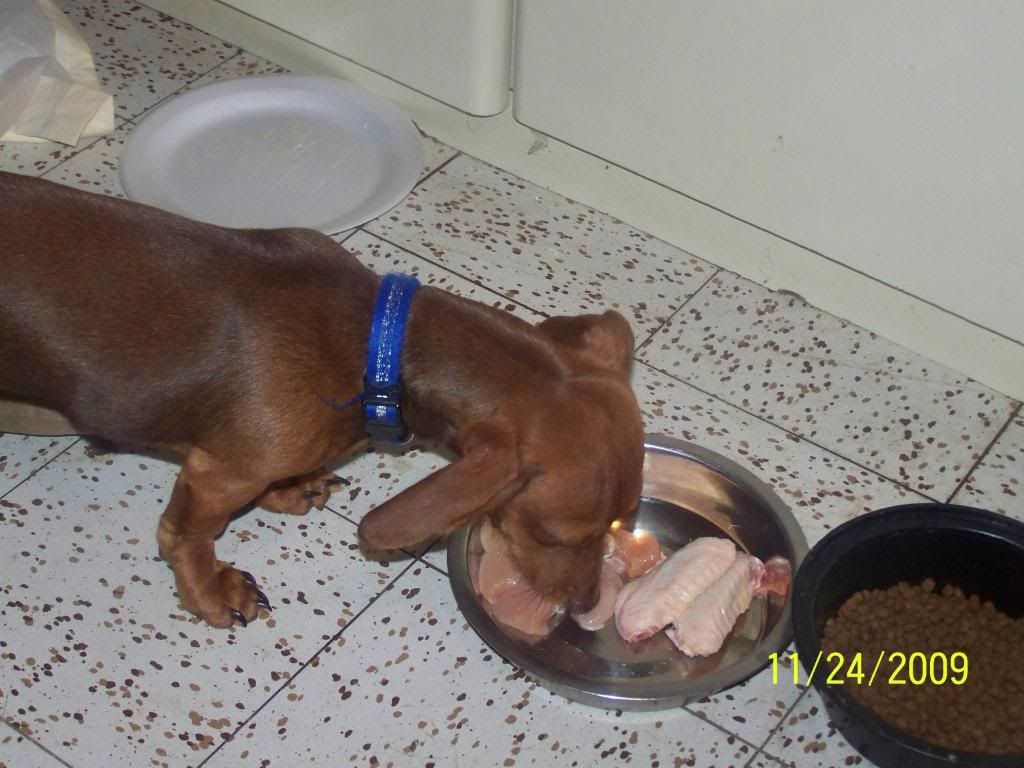 chicken wingss!!!! WITH BONE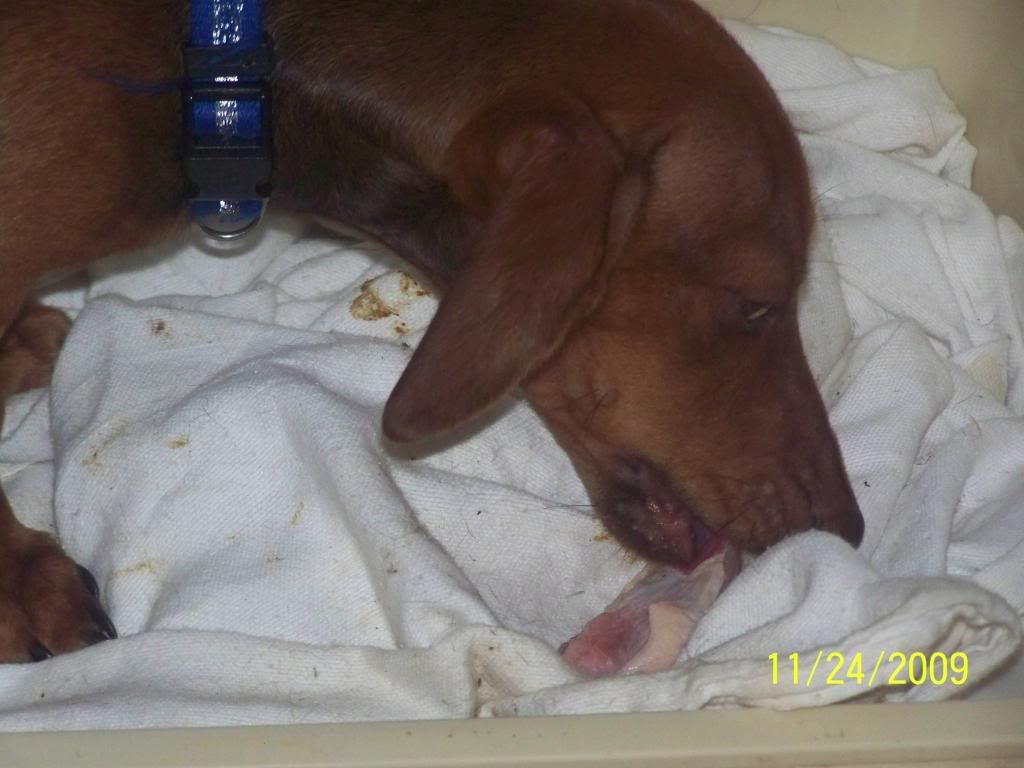 UMM I CAN'T GET TO THE BONE???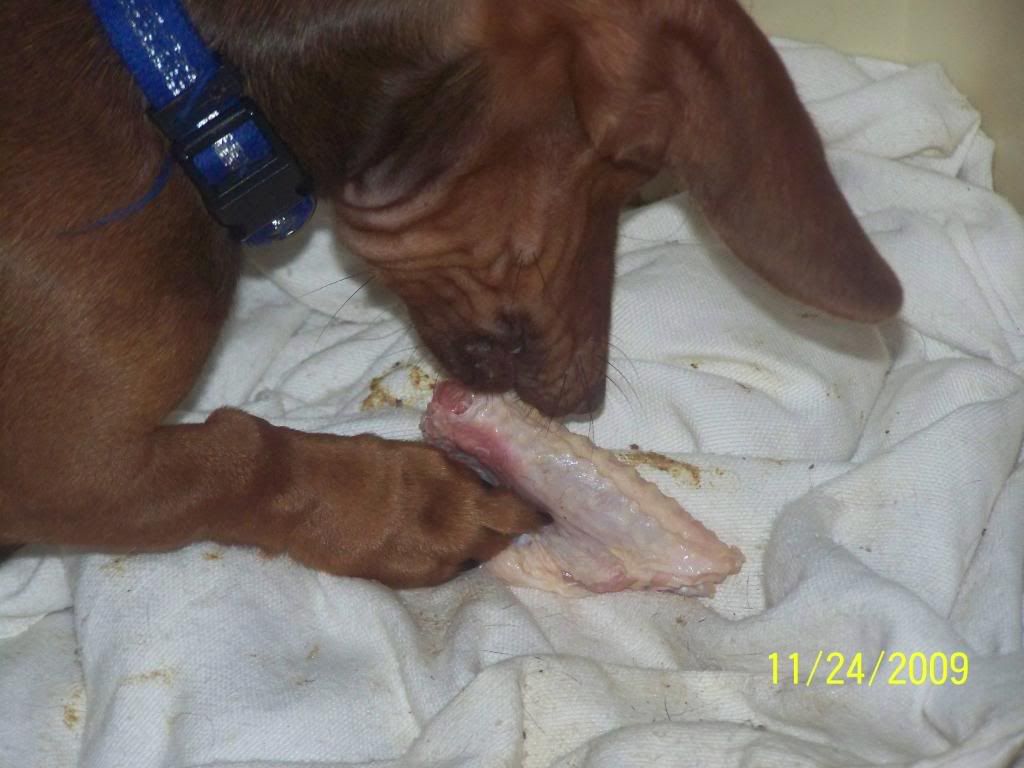 CAN SOMEONE HELP HERE?
Juno is still having a hard time chewing the bones they are kinda hard for her but Tracy (brodysmom) and Kelly also robin are helping me threw this .:hello1: