I took a few pics of some of the dogs, some on my bed in the trailer, some outside.
Tiko is still going. I had a scare earlier that he was declining, but he bounced back again. Tough little old man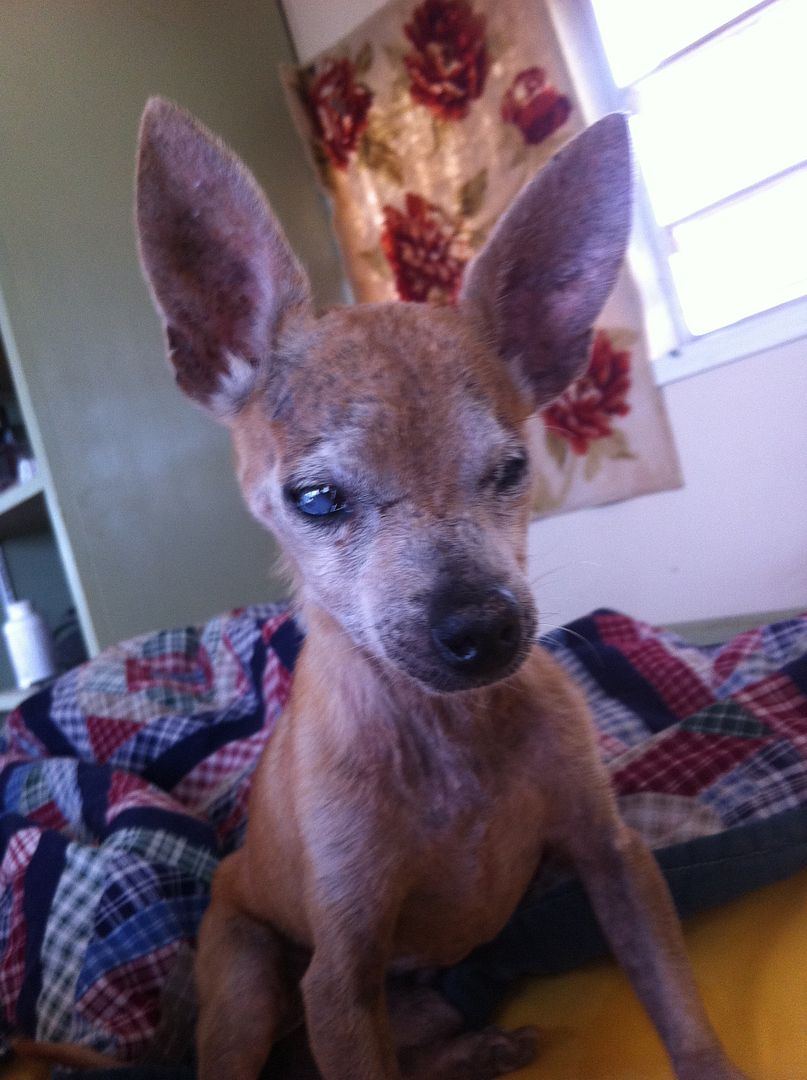 Pepper got bit by a snake earlier this month. His face swelled up like a balloon. As you can see, he's a lot better. Pepper and Delilah share a moment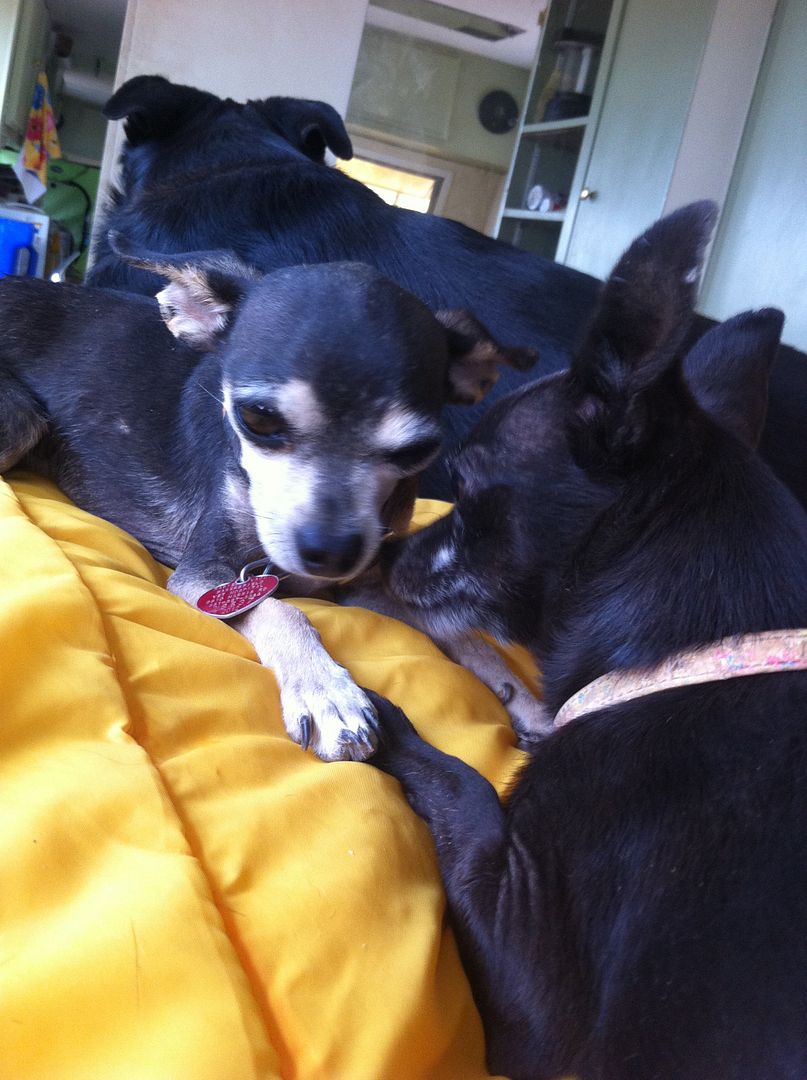 Delilah is doing well
Sherman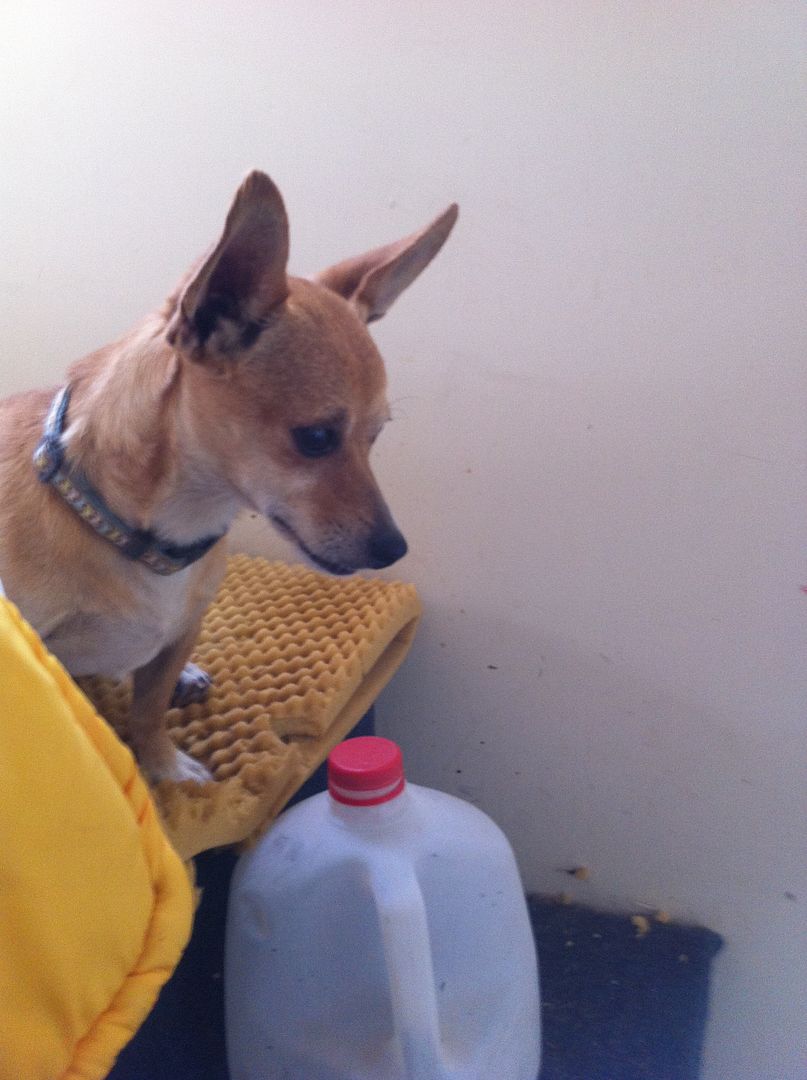 Billy, a bit blurry, but I like this pic.
Lexxi being playful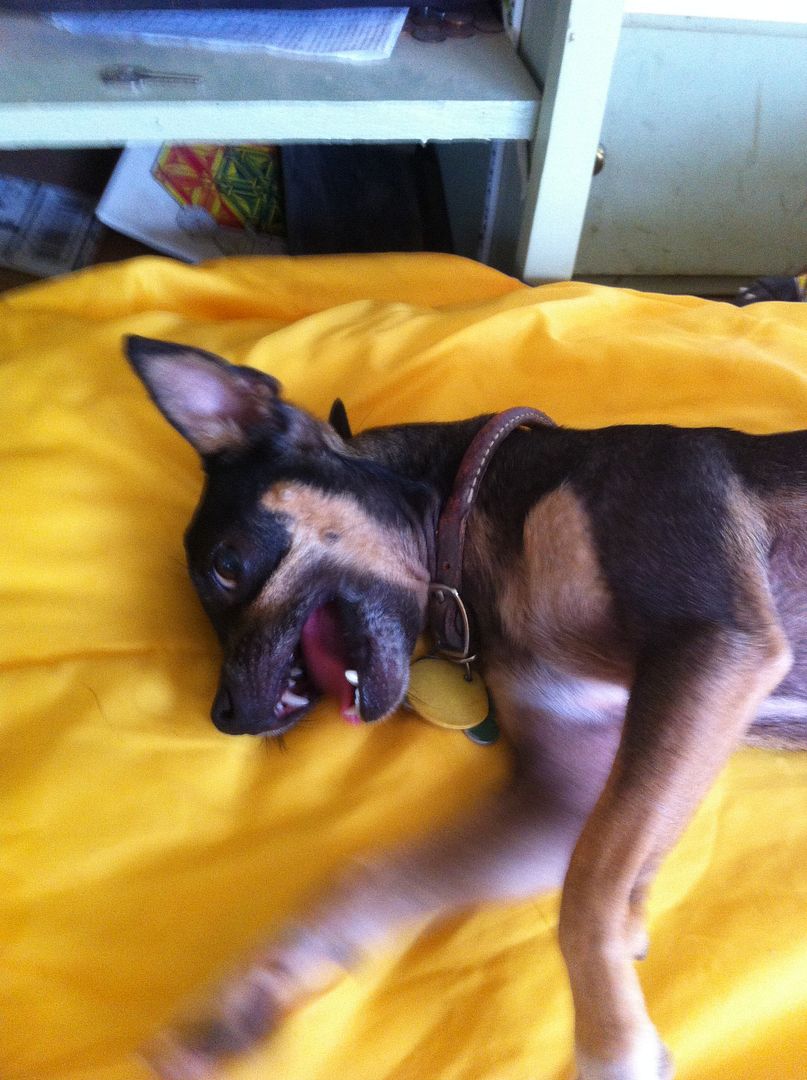 Little Twiggy
Gonzo and my new guy, Cocco
Cocco stretches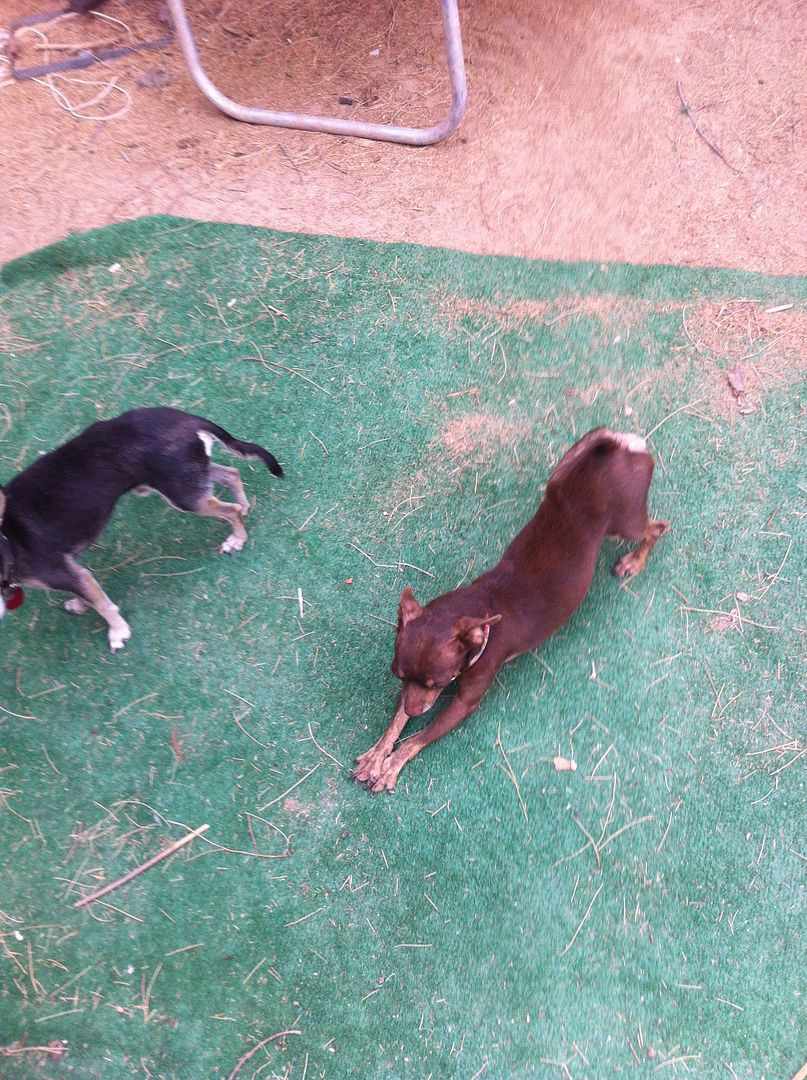 Billy on the steps of the RV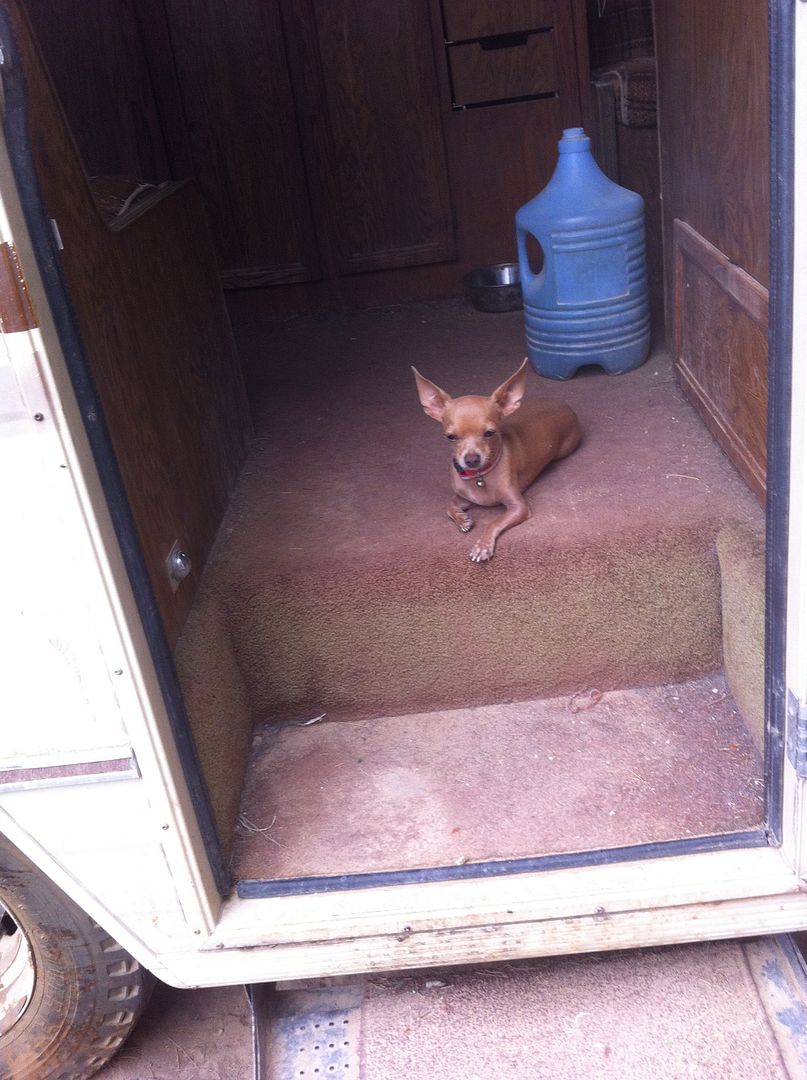 Babushka. For some reason photobucket decided to only upload the original pic and not the cropped pic *shrug*