Lexxi playing peek-a-boo. They have made themself a little cave from a falling apart cat bed in a dog bed. They love playing in the cat bed, hiding from each other.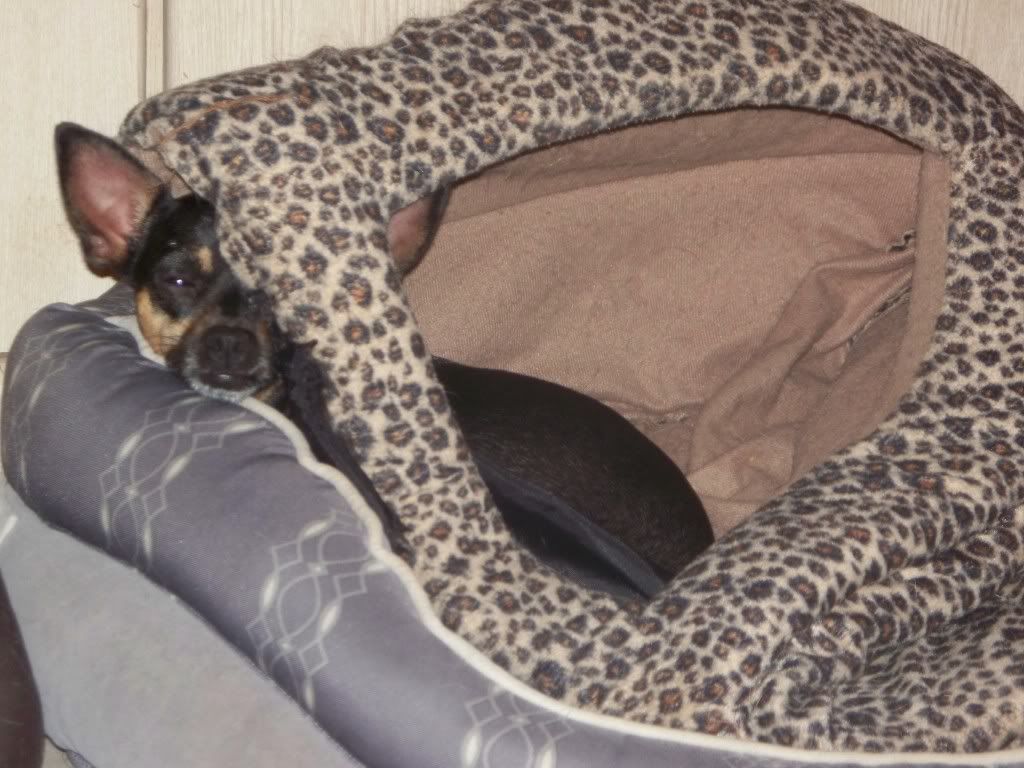 Delilah in the 'cave'
Bouncer, for the first time, decided to try out one of the chis' bed. Didn't quite fit.
Pepper checking out Bouncer's breath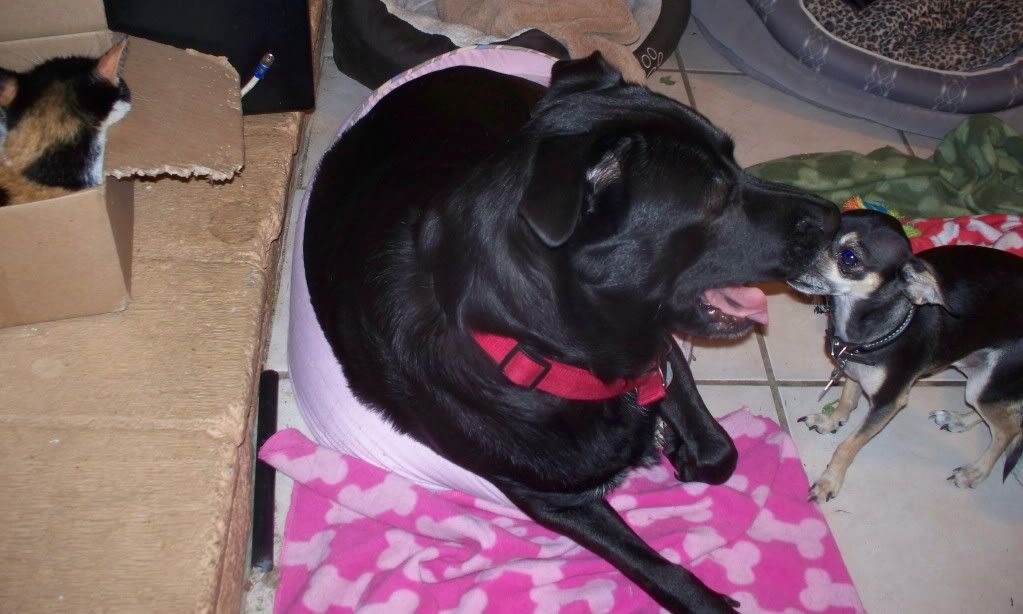 Twiggy in jail (She's in heat)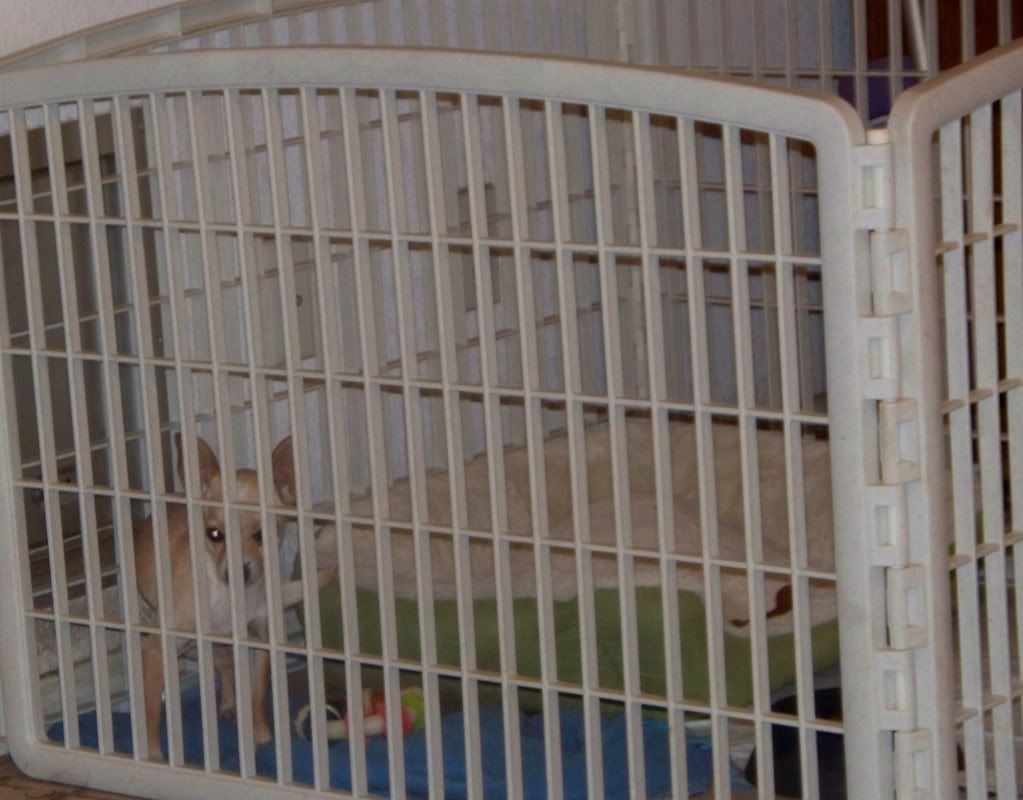 Isis profile
Lazy day