Discussion Starter
·
#1
·
Today I bought a new toy for Kerri and Copley. Immediately Copley chewed off the ear- and now both dogs are playing with it. The EAR that is. The toy has been totally discarded to the corner of the house. Even after I took this picture I threw the hippo, but Copley went right for the top of this end table to get the ear.
DOGS ARE CRAZY! And why did I spend $9 on a toy when they really wanted a scrap of cloth smaller than a dime???????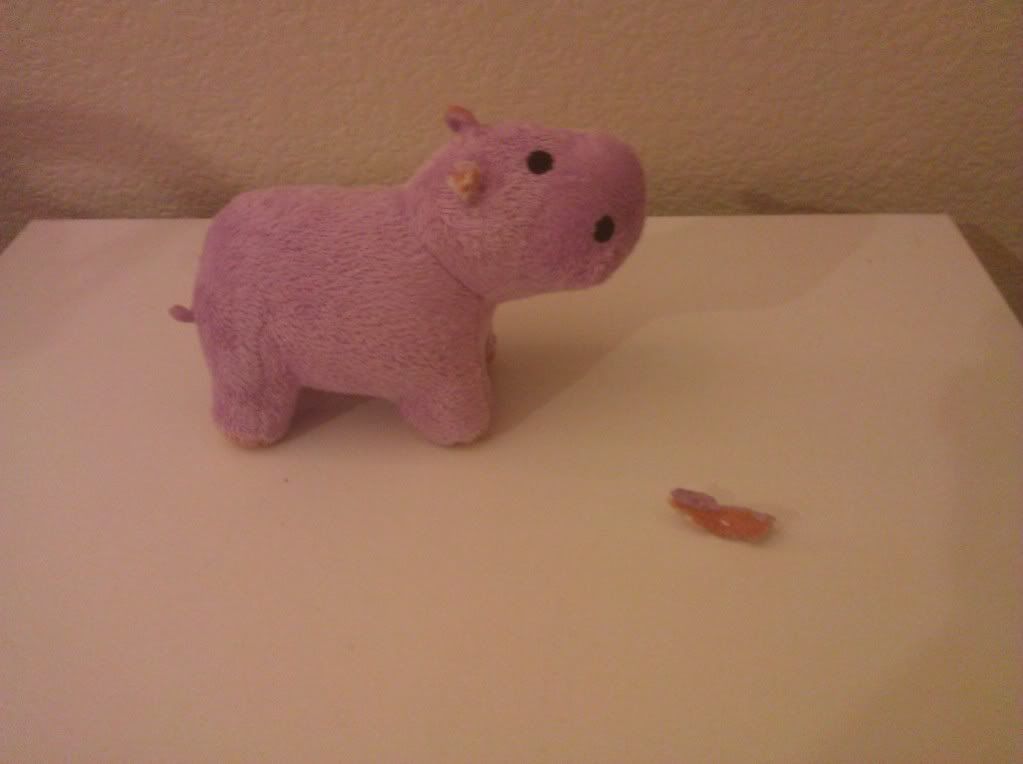 I just had to share.