Discussion Starter
•
#1
•
This is our cat, Jack. He is Canadian, he immigrated here to the US with my husband back in February. He had never even seen a dog until he got here! (So far, he isn't impressed!)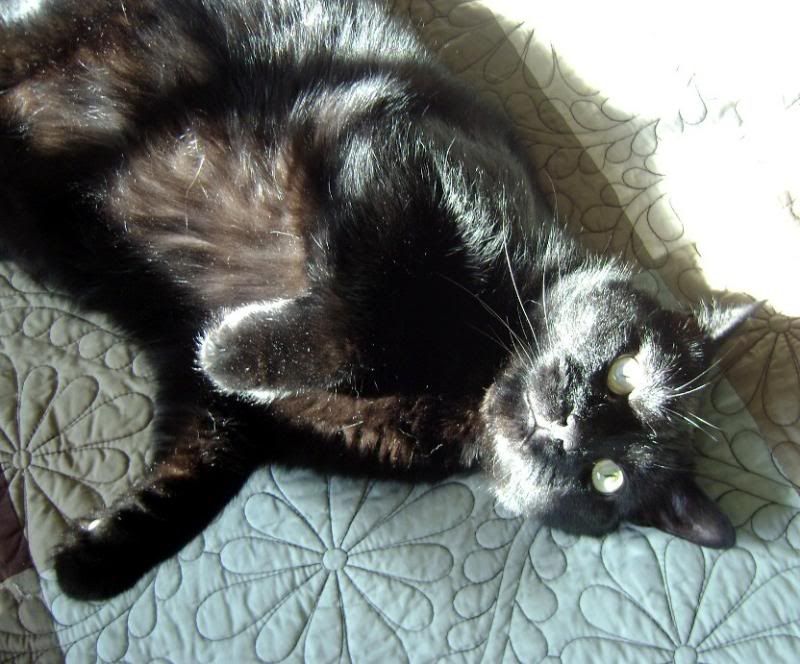 He's definitely and 'only cat', although I would probably have a house full if he would let me.
He 'tolerates' the dogs, but we tried getting him a kitty friend and he refused to come out of our bedroom for 3 months straight...Having a litter box in the bedroom is not something I care to do!
He's jet black, by the way. I can't photograph him with a flash at all, he's too shiny, so I have to catch him rolling around in the sun to get a pic!