Discussion Starter
•
#1
•
Mercedes always sleeps in odd positions. Usually she will sit like this on the stairs but has taken to doing it on the dog bed on my desk as well now.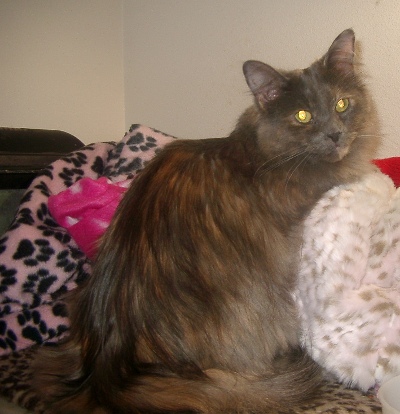 Munchie my siamese started this trend, now 3 of my kitties will sit like this on our kitchen chairs:
Munchie (siamese), Mercedes (blue/cream), Tigger aka Tiglet (brown tabby). It's hard to tell but Tiglet is actually less than 1/2 the size of Munchie (14#) Tiglet only weighs barely 5# full grown.
DeeJay snoozing on a Tiger Dreamz bed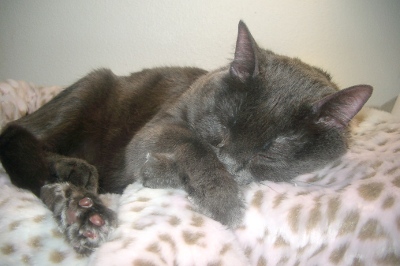 DeeJay snoozing in the dog stroller:
Tiglet being cute: