I am in LOVE with this seller's products. Kahlua's was the first of many collars we plan on getting; we actually have the other dogs' collars chosen already but have it budgeted out over a few months. We plan to get some custom tags as well. I saw this and new it was perfect for Kahlua... and it came in the mail yesterday!
( Close-Ups from Seller's Site:
SWEET SPRINKLES Organic Cotton SMALL Dog Collar by veryvintage
)
My little chocolate cupcake.. now with sprinkles <3
And just since I've had these saved awhile but been too busy to post... here's a few others of my beloved heart dog.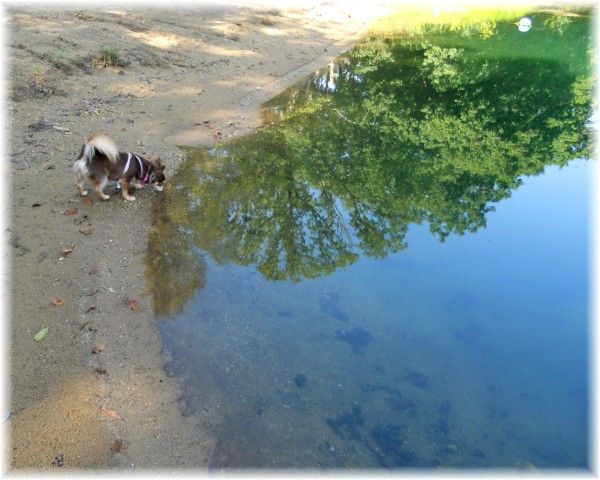 Paw prints in the sand make me smile. =)
Thanks for looking guys! =D