Discussion Starter
•
#1
•
Hi everyone! I know I haven't posted piccies for a while, but here are a few!! They are from last sunday. Look how big Keeffer got, my little fatboy haha.
Okay, so sunday we went to the chihuahua clubmatch. And we took a few pics of Keeffer with alllll the prices.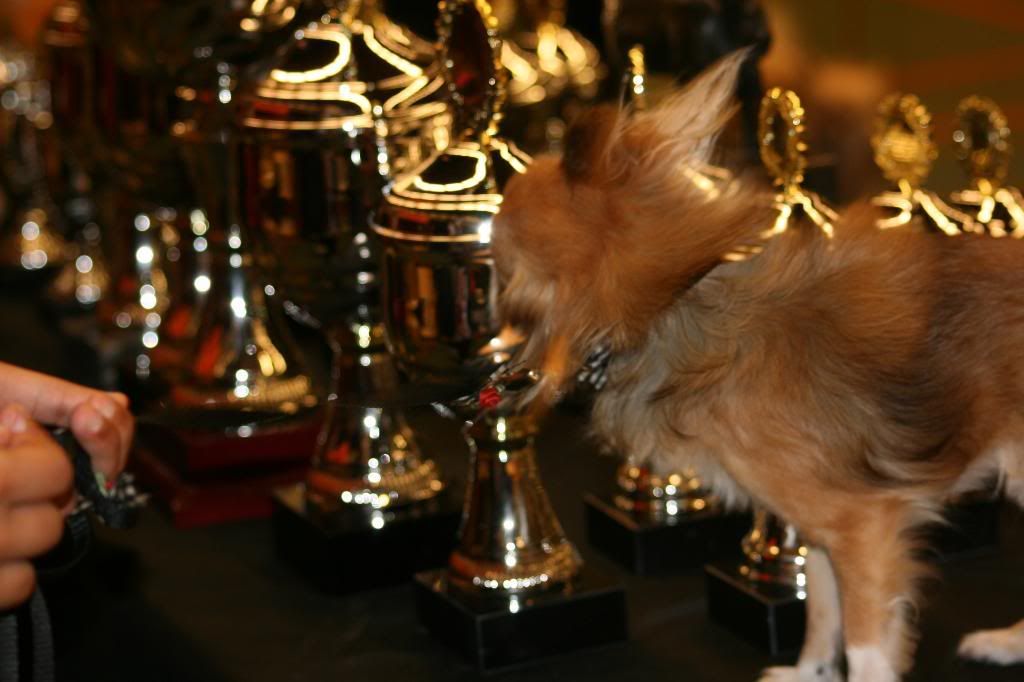 There was also a photographer, and she made some nice pics of Keeffer. There is a big 'VOORBEELD' on the pics, just means it is an example. Cause I haven't ordered them yet.
he has such a wonderful face:love10: Thanks for watching!!
xx