Discussion Starter
•
#1
•
Can you tell Kerri LOVES to stand on pumpkins. It is her absolute favorite activity. :tongue:
can't you see how happy she is?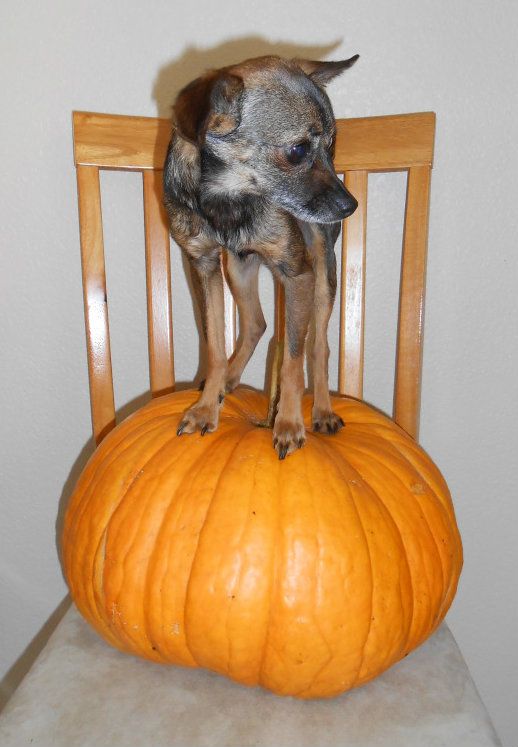 Not looking for an escape route or anything.
There's a little fall humor for you. Also the pumpkin was delicious- it was form a local farmer, heirloom variety and it made a great casserole for me plus puree for the dogs (a good kong stuffing and for some food) and pumpkin pie filling I froze for pies next week. I also made chili lime pumpkin seeds- because only in Las Vegas are key limes and pumpkins in season at the same time (at different elevations of course).