Discussion Starter
•
#1
•
lol These are random so didn't know what to name it! First I wanted to show you all Kizzie's little legs. When she was a puppy she was all black but her legs had a touch of dark dark brown that you couldn't see unless the flash of a camera or sunlight hit her. Well as she's getting older you can see it without sunlight now or flash. She's showing it off here! lol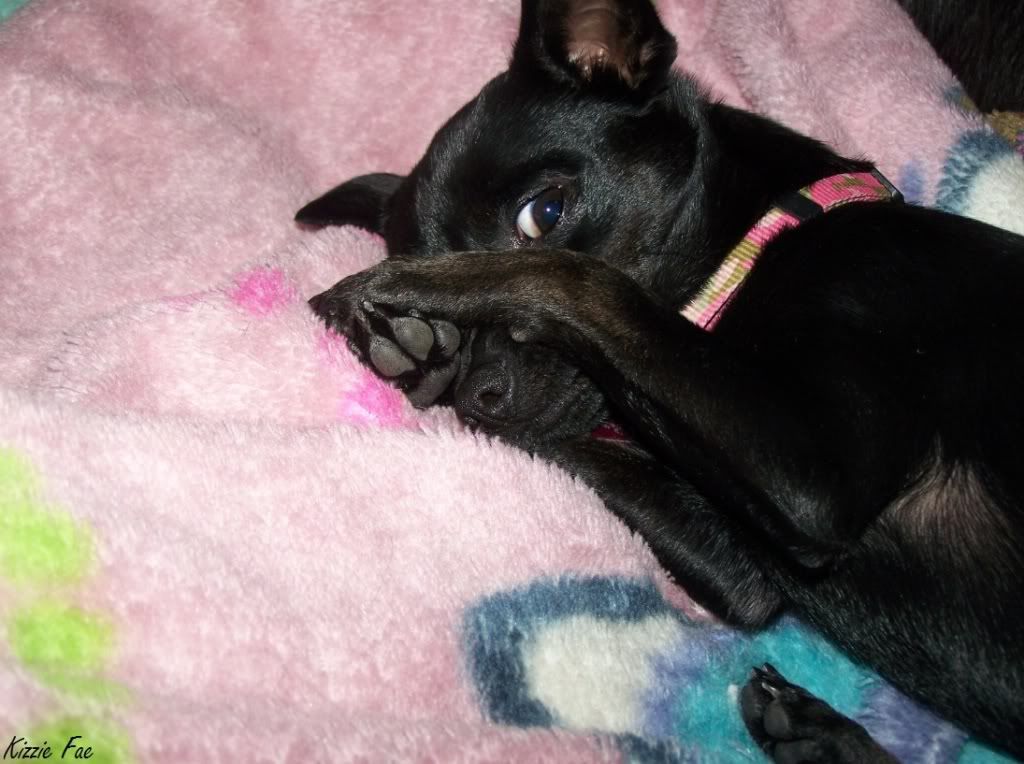 It's also on a bit of her face...she's a poser!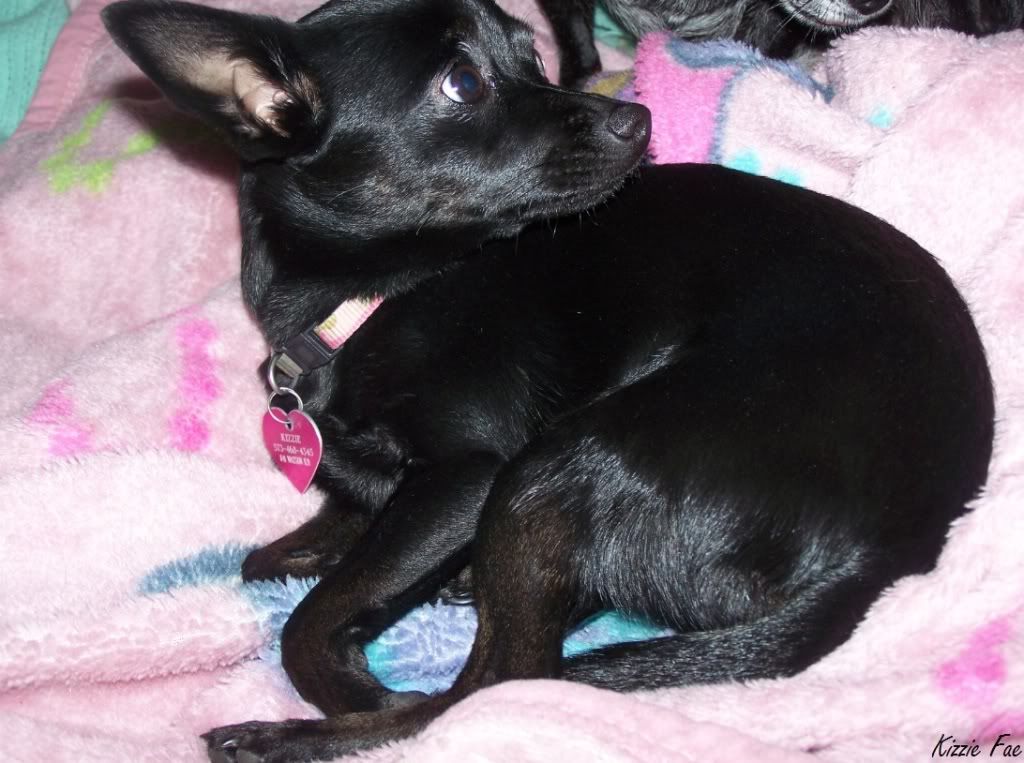 We took a ton of fall photos but thought I'd just show a couple! Here is Shayley lookin adorable!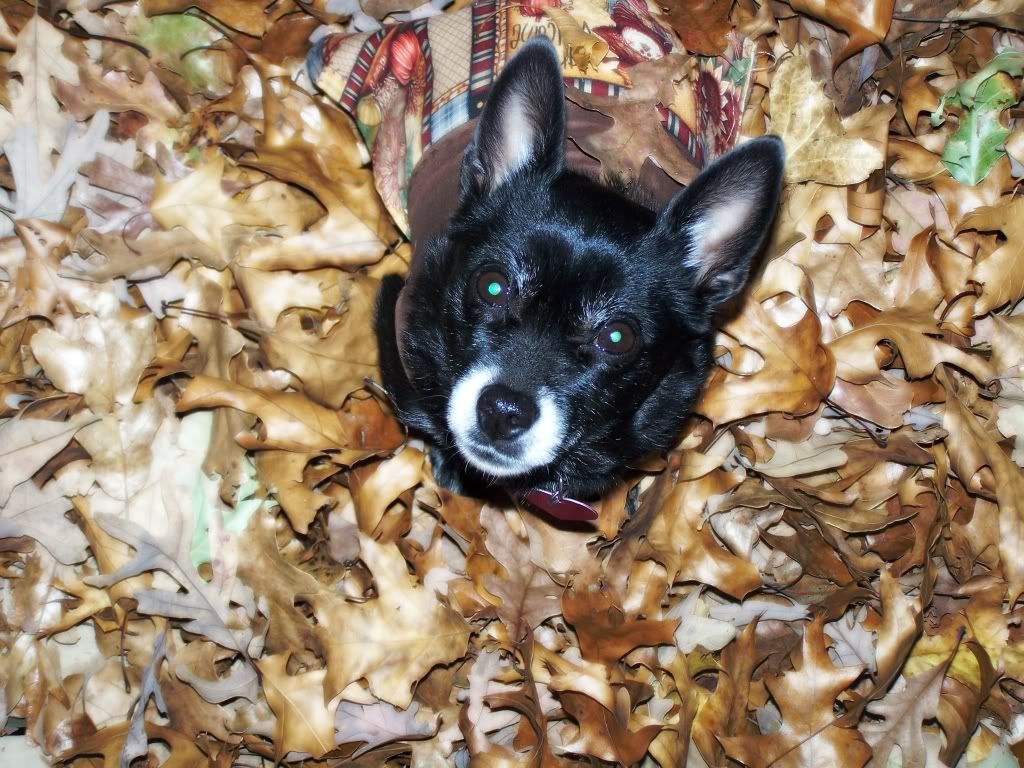 Shayley & Kizzie
I just thought this was a funny pic of Kizzie. She looks so goofy here lol
Here is Shayleys birthday cake. I feel bad I didnt' do much this year for her birthday because the week before we found out my Aunt has cancer, the day of Shayleys birthday Nov 1st. was the appointment for my aunt at the hospital...so didn't get to really do like we usually do but she did get some toys and treats and all the fun stuff and I had family over.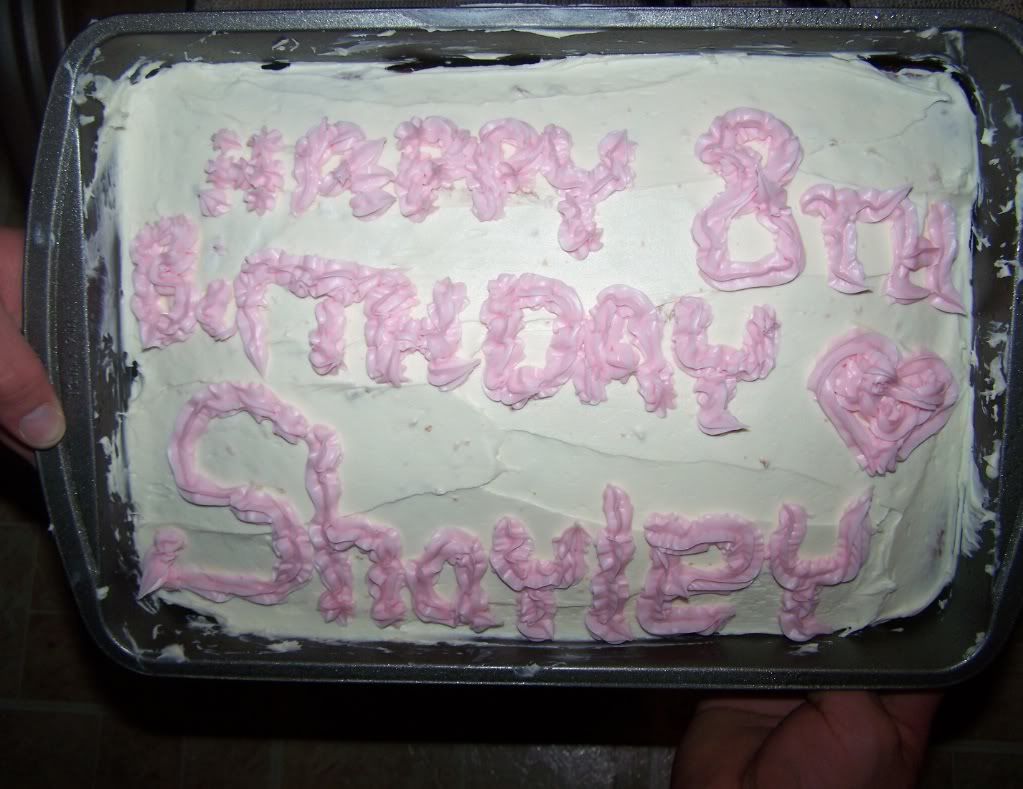 With her little dress.