I want to show you all Kizzie's Petfinder ad! I've had this saved before we even went to pick her up lol I guess I like keeping silly little things like this! I was searching for a little black Chi female and I came across this little ball of cuteness. It says she's a mix because well she was dropped off so no way to know what she is mixed with or not lol. Bless her she was pocket change only $25! She's worth a million though! He only had two photos up of her but just those two alone I knew I wanted her. We went to pick her up, hours away, the next time Joey was off. I couldn't wait to see the little cutie in person! She stole my heart right away.
The home shelter that was caring for her named her Lucky. I thought that was pretty cute because I felt like she was so lucky to be adopted by a family that would spoil her to death and love her dearly. :cheer:
(Didn't blur out the number because of you all just other weirdos out there L
L)
The pics weren't that clear but she was just too sweet to pass up!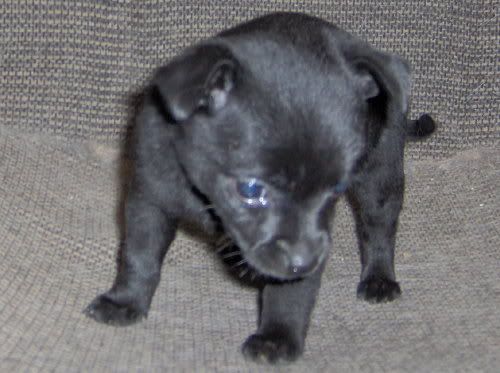 They listed all the puppies at 7 weeks but the vet was just guessing. He thought she may be younger....
We didn't get home until way after Midnight the night we picked her up. This was taken that next morning she came home. Does that not melt your heart?
Here is the little monkey today. I always wonder what she's mixed with if she is mixed. What do you all think?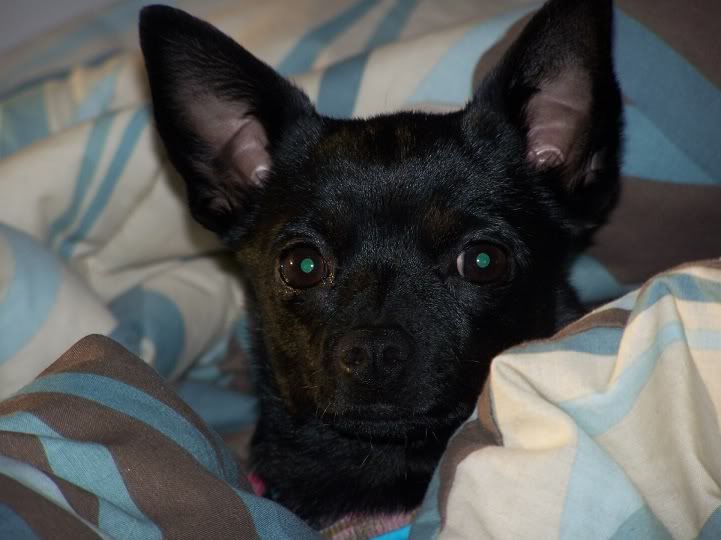 ​