Discussion Starter
•
#1
•
hmmm...never did post any pics of Kylie in her leg braces.
This was her first brace...for her left rear leg. This brace is to give her leg the extra length it needs...from where her foot ends to the end of the brace that is how short that leg is compaired to the good one. She cannot bend that leg so that brace doesnt bend but it does work wonders!!!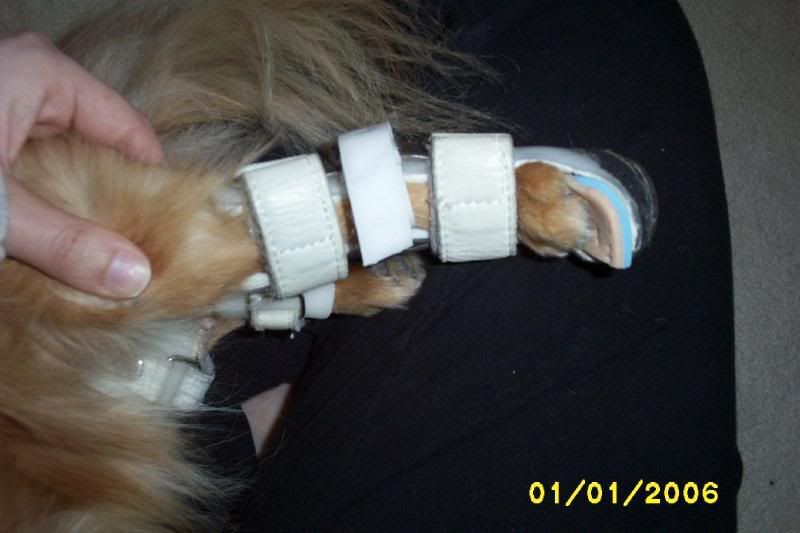 Tried to get her to stand still so I could show it when she walks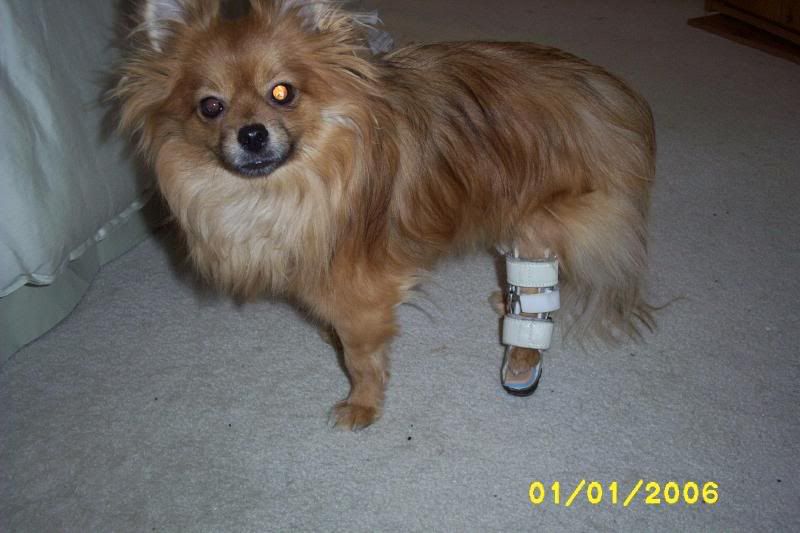 This is her new brace. This goes on her right rear leg. Basically her hock (ankle) hyperextends due to the compensation...this brace simply stops her from hyperextending. She can bend it normally..it just stops her ancle from bending to far the other way. What u see is how far back it will let her bend...she can sit, lie down, run totally normally.
Had enough of me...decided to walk away...lol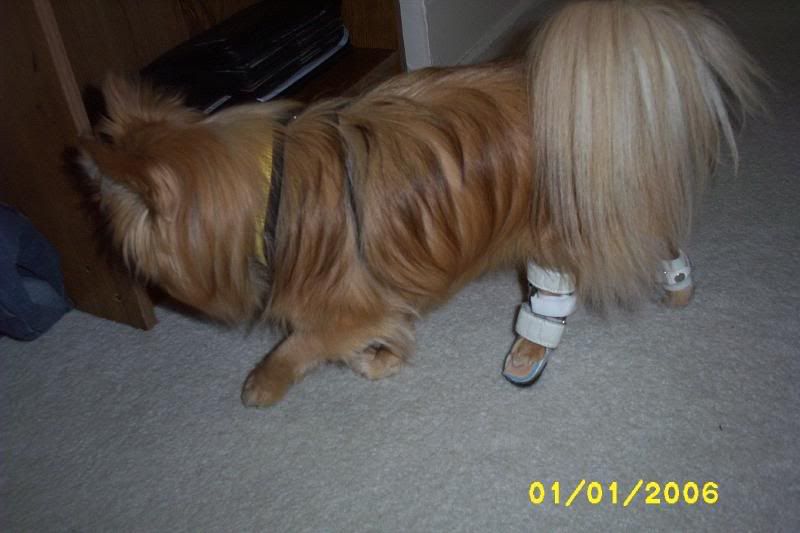 No more pics ma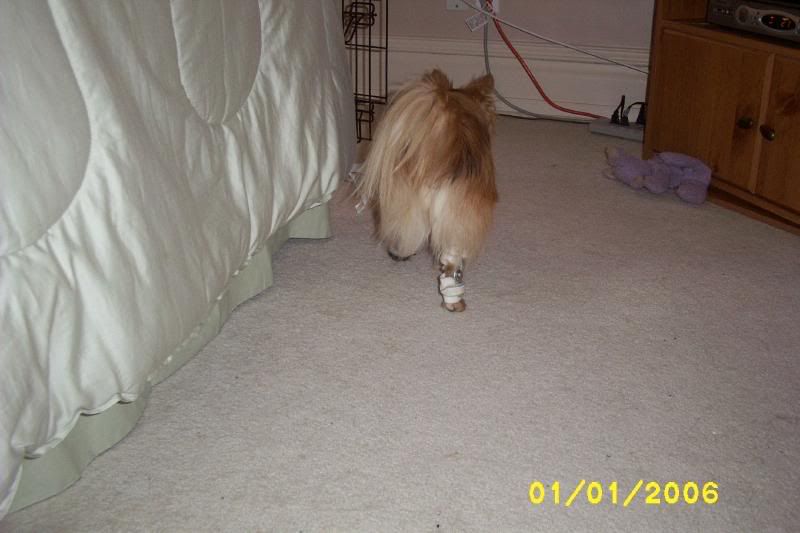 You can check my other thread "Christmas toy" and see her playing with them on. She keeps the second brace on all day...the other one that goes on her bad leg I will take off when she isnt running around. Eventually she will keep both on all day but if she is napping I usually take them off.