Discussion Starter
•
#1
•
Madison is finally starting to enjoy her time outside. Here are some photos we took last night while trying to wear her out a little.
Mom, the porch steps are a lot harder to climb than the ones inside!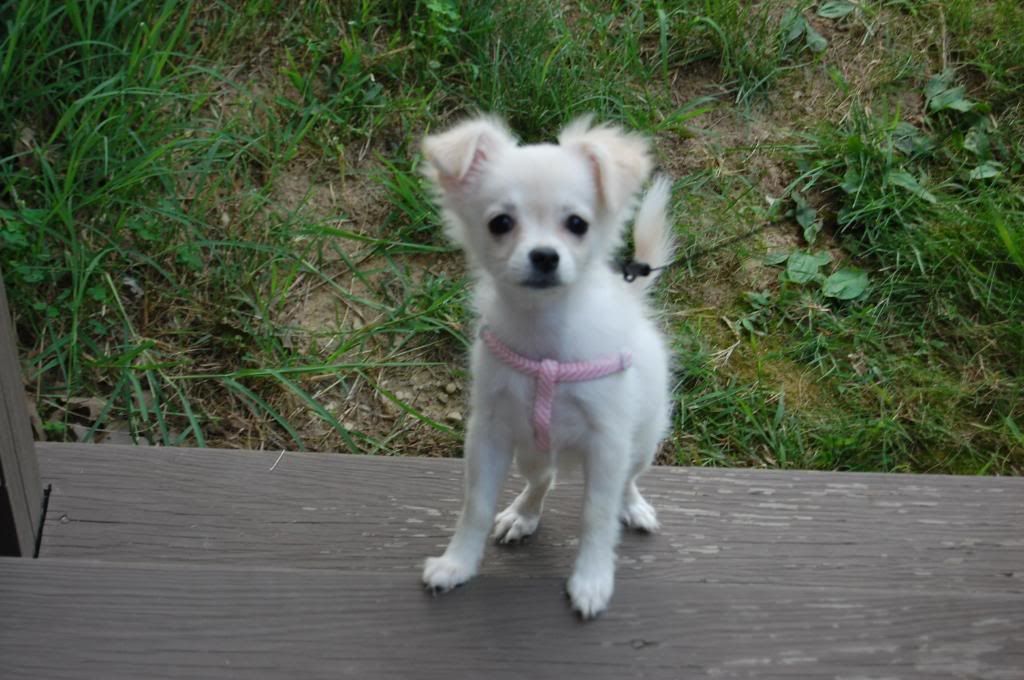 I'm working on my innocent look...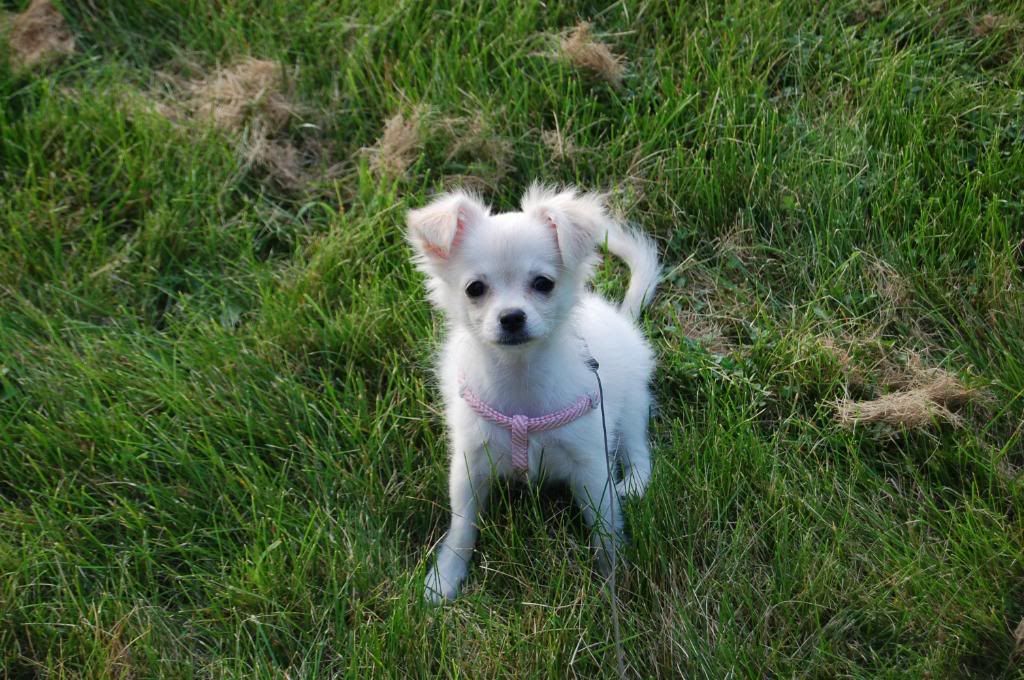 If I promise to calm down, can we go back in? This grass is really tall!
hold on, maybe i can dig my way out of this harness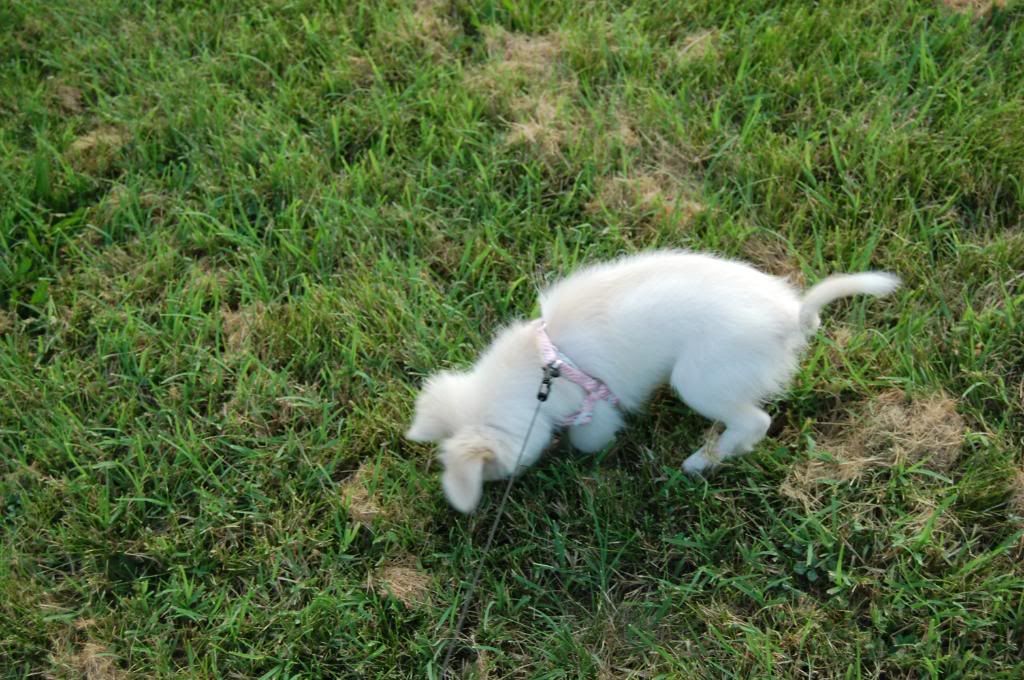 dad is home!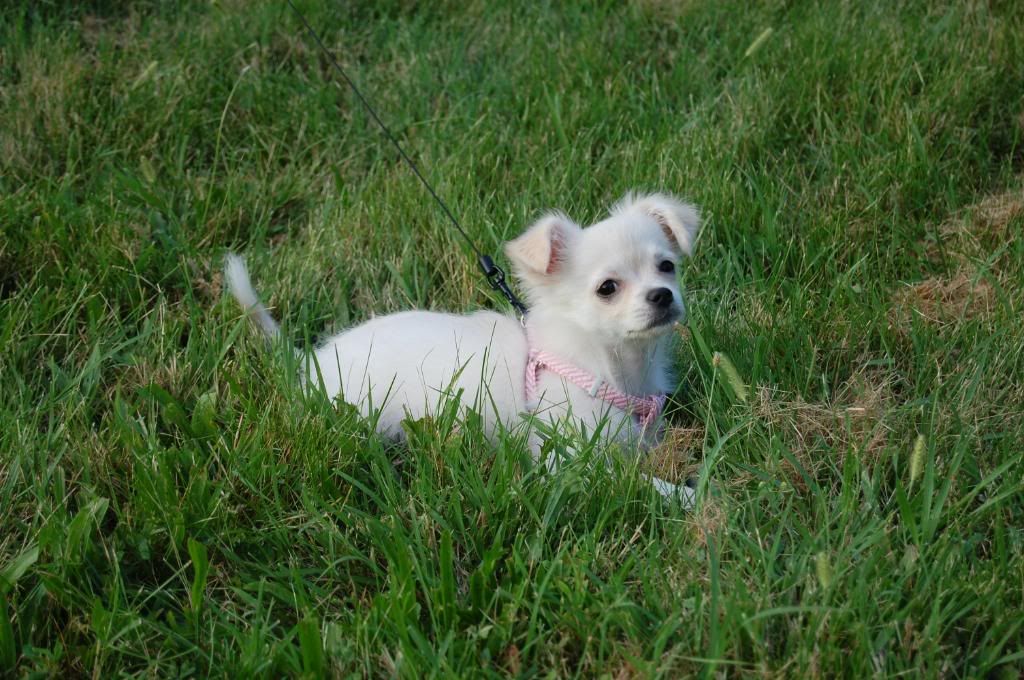 i'm so cute!