Discussion Starter
•
#1
•
We got a package today from best bully sticks online and boy did we get some goodies! Mojo and Leo got 3" beef trachea and Lola got her absolute favorite......rabbit ears!!
I had to snap some pics of Leo enjoying his beef trachea on his new Bessie and Barnie super plush blanket....
He really loves these things!!
I'm ready to eat my treat!
Mmmmmm this is soooo yummy!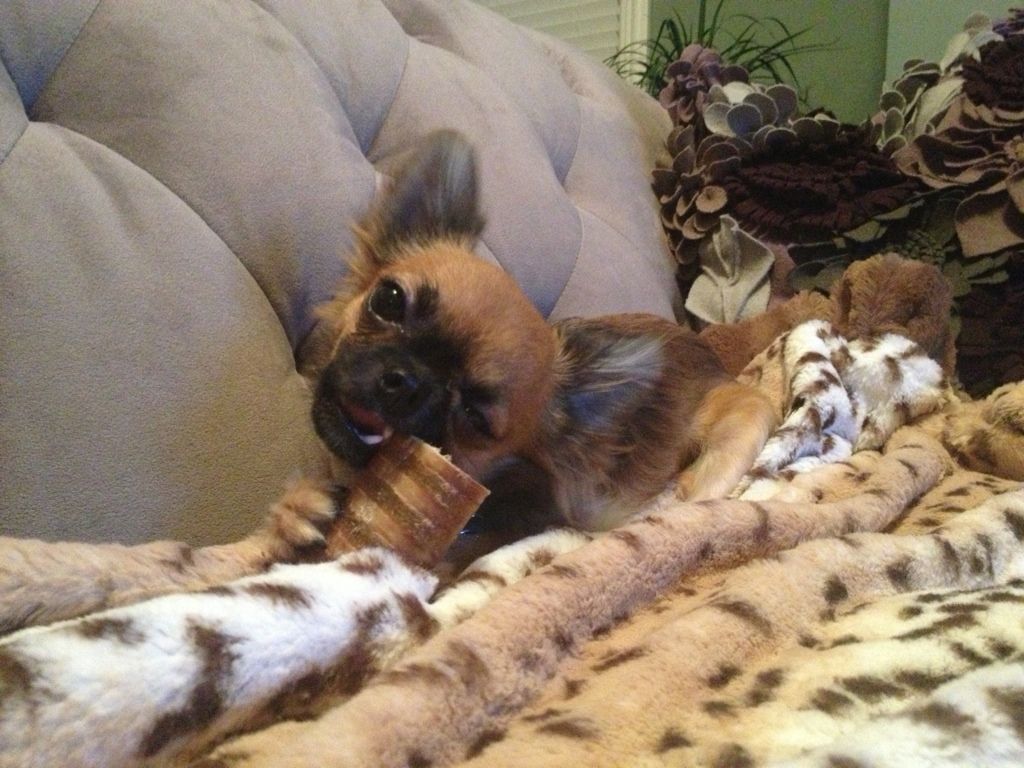 I could chew this forever!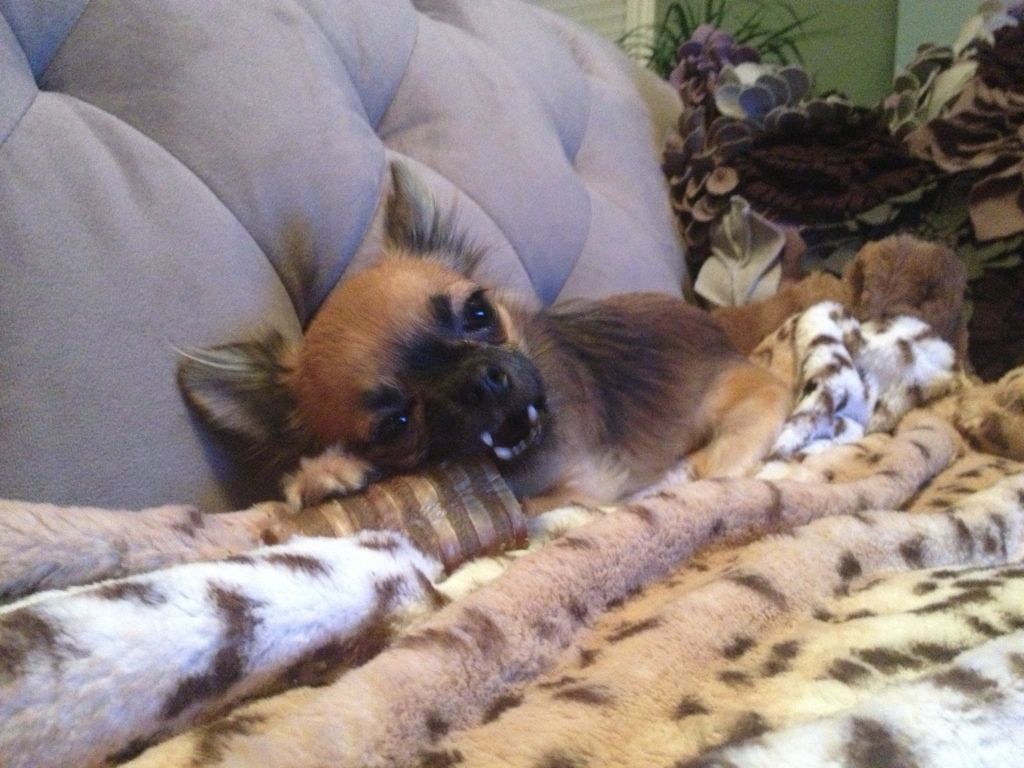 Sent from my iPhone using Petguide.com Free App