Discussion Starter
•
#1
•
LeStat is a jrt x chi born on the 9th June 2010 so now 15 months old. I'm presuming he's now fully gorwn?
His mother is a small jrt of around 11lbs and his father is a chi of around 4lbs i weight.
LeStat weighs around 900grms-1kg depending on what time of day you weigh him!
Well here he is. These are not uptodate but are only a few weeks old and he hasn't grown any since they were taken.
With his 'Daddy' Saxon the Rottie.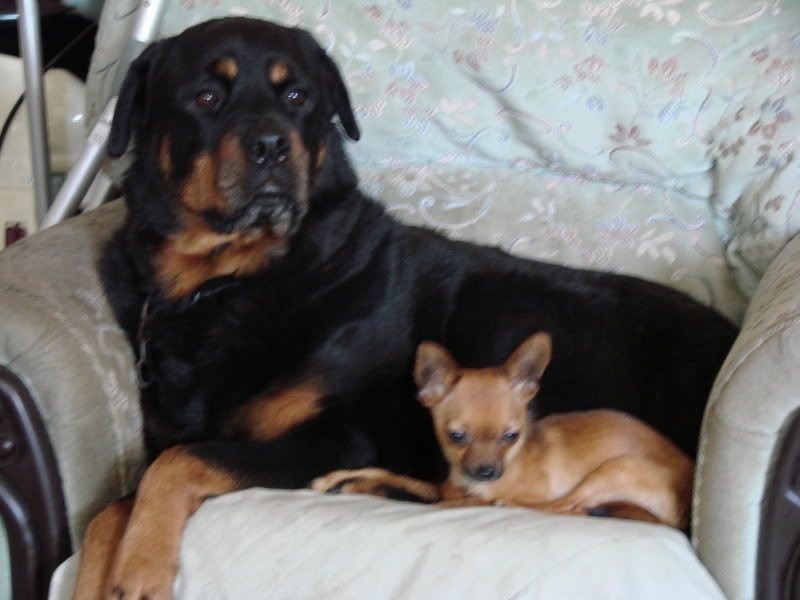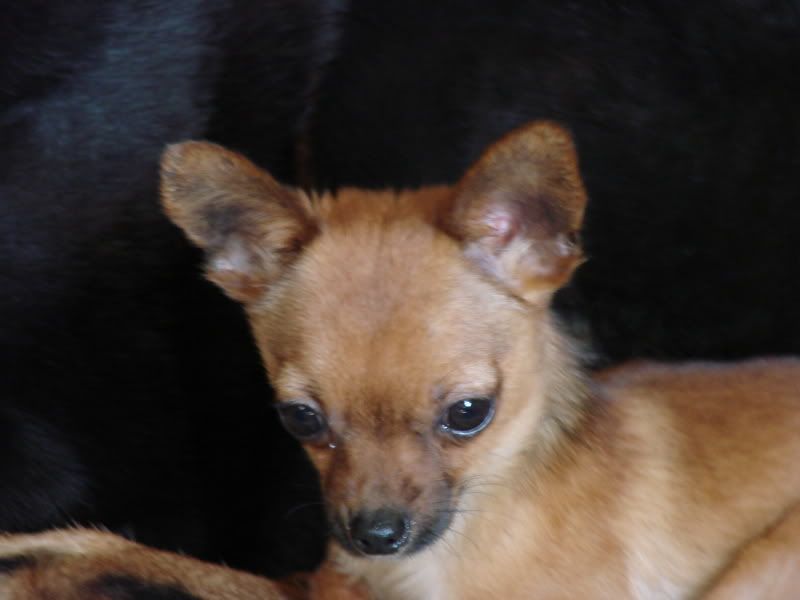 With his two other pals the min pin and my jrt puppy who is only 9 weeks in the pic.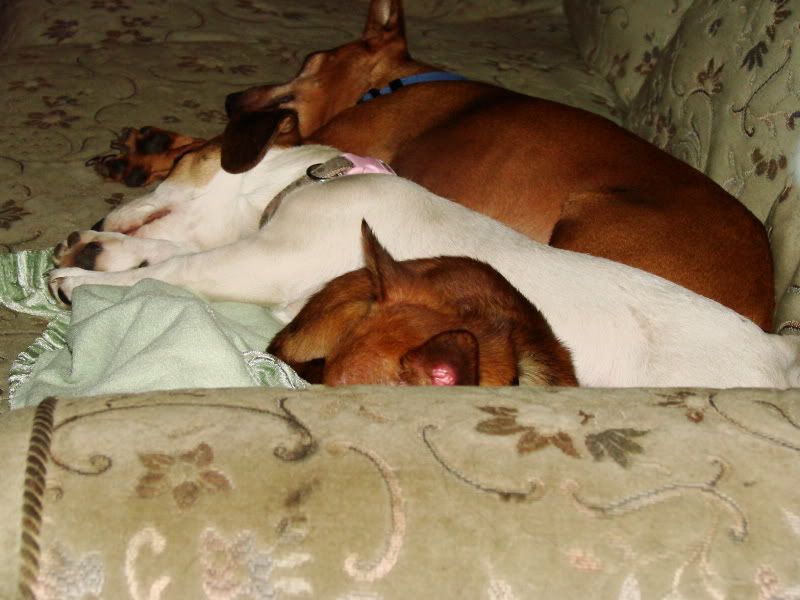 Next to a 5 week old kitten I rescued recently.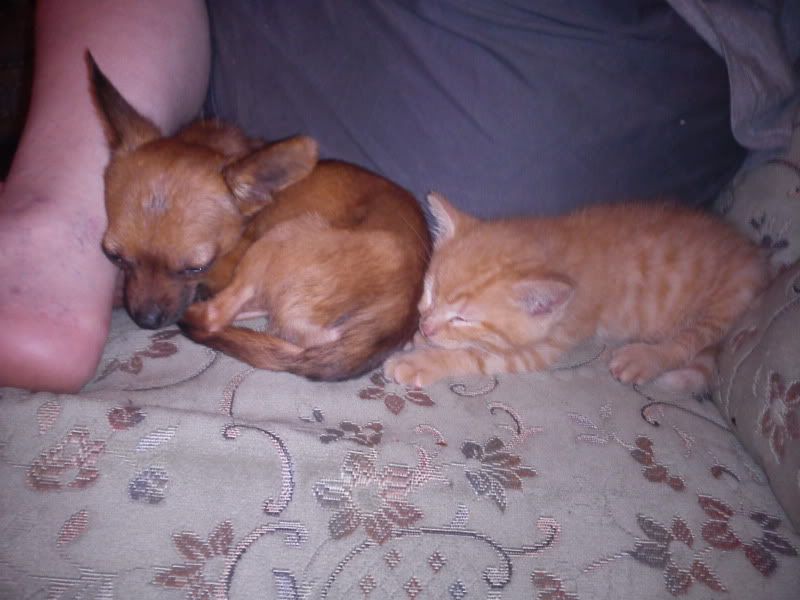 Owning Saxon the Rottie.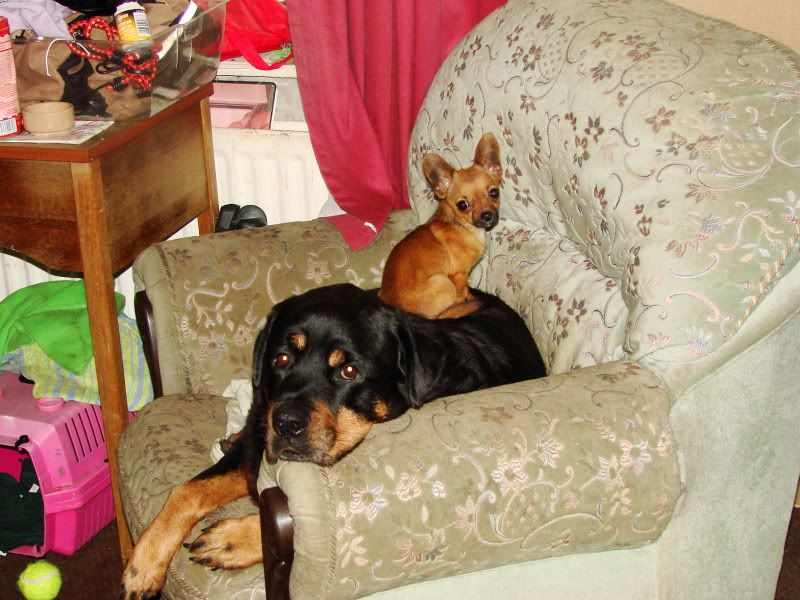 I hope you don't mind all the pics?
I've never seen such a tiny dog does anyone else have one so small?