Discussion Starter
·
#1
·
LeStat the jrt x chi from 8 weeks to the preset time at 19 months old.
Some are taken on mobile phones so not so good.
8 weeks old.
Around 4 months whilst still living with my daughter. He had a Nero guinea pig cage as a crate as he could get his head through the smallest puppy crates.
About 6 months old being a total stress head and looking like an alien.
Next to my daughters jrt in his crate. They are friends but Sqweg wo't sit still very often. Again LeStat is around 6-7 months old in this pic.
See they are friends ad this is the first time LeStat showed us he likes to be 'top dog'. Around 8 months old.
1 year old the day he came to live with us. Very sressed and a scaredy cat. It took us weeks to get him to come our from under the table.
LeStats Mum 'Lucy' at the farm. She's a 'farm ratter' jrt so is always dirty but she enjoys her life on the farm with all her 'ratter' friends.
Getting a little more confident sitting next to my OH John. About 13 months or so.
Actually seeking attention at 13 months...this is rare even now after a good few months. These next few pics are all around the same time.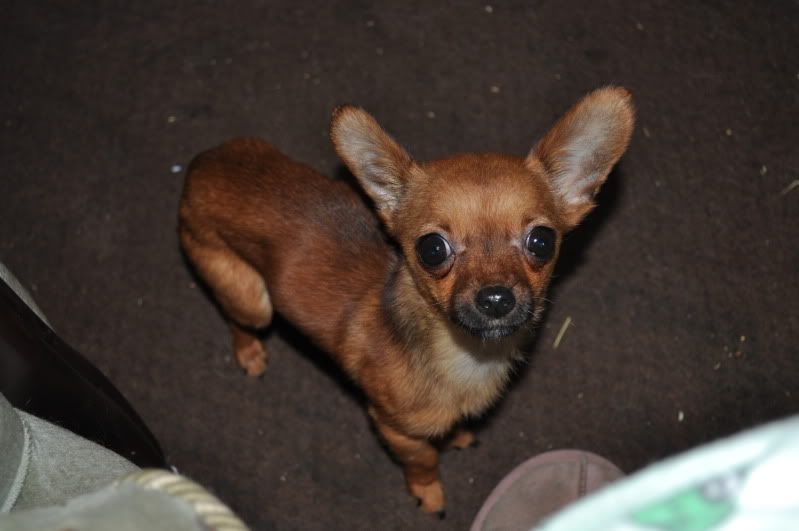 Showing how little he was eating....he needed some weight on and weighed less than 2lbs in this pic.